Applecrest Farm Orchards, Hampton Falls, NH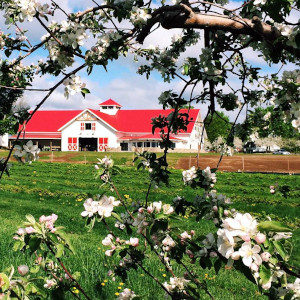 Applecrest Farm Orchards is the oldest and largest apple orchard in the state of New Hampshire, as well as the oldest continuously operated apple orchard in the United States, since 1913 . The "Apple Train" ran a weekly route from Boston to the rolling orchards of Applecrest Farm. Nowadays, this year-round apple orchard grows over 40 varieties of apples, as well as peaches, berries, sweet corn, pumpkins, and summer vegetables. You can also find all-natural apple cider, made-from-scratch confectioneries, and a range of locally produced farm goods for sale at the Farm Market.
Address: 133 Exeter Rd,
Hampton Falls, NH 03844
Phone: +1 (603) 926-3721

Appleview Orchard, Pittsfield, NH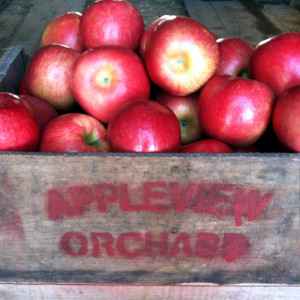 Appleview Orchard is a kid-friendly, hilltop apple orchard located just a few minutes off of the highway in Pittsfield, NH. Walk through the scenic farm and pick your own apples from classic and heirloom trees. While you're there, browse an assortment of local treats and other gifts at their Country Gift Shoppe. Enjoy freshly picked apples, gourmet ice cream, homemade apple crisp, waffles, cones, brownies, and more. Seasonal hayrides on the weekends and group tours on weekdays.
Address: 1266 Upper City Rd,
Pittsfield, NH 03263
Phone: +1 (603) 435-3553

Riverview Farm, Plainfield, NH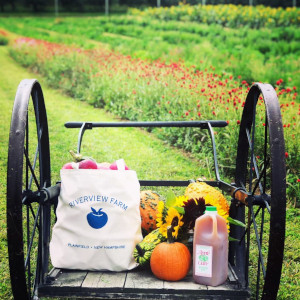 The 44-acre Riverview Farm is home to over 1,600 apple trees, hundreds of blueberry, fall raspberry and currant bushes, pumpkins, corn, and cut-your-own flowers. A picnic area and barn store—with products from their own and neighboring farms—add to the visitor's experience. The family's friendly dogs may greet you. And nowadays you can see bald eagles, geese, and many other birds fly over the river. The farm has a corn maze for wandering, hayrides as another way to reach the orchards and enjoy the scenery. Safe and comfortable for every member of the family, the entire farm is handicap accessible for your convenience.
Phone: +1 (603) 298-8519

McClary Hill Farm, Epsom, NH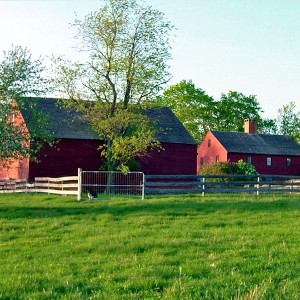 Early American history and modern times merge at McClary Hill Farm in Epsom. Dave Stewart's 18th-century farmhouse sits on a hill named for the first Scots-Irish family to settle in the area. Dave, manages his own 138-acre farm with a focus on balanced animal and vegetable production. See the fresh, organically-raised meats, dairy, poultry, eggs, honey that the farm has to offer. McClary Hill Farm encompasses an old barn, an animal barn, greenhouses, fields, gardens, and home of the new Blasty Bough Brewing Company with live music, too.
Address: 3 Griffin Rd,
Epsom, NH 03234
Phone: +1 (603) 738-4717

Manning Hill Farm, Winchester, NH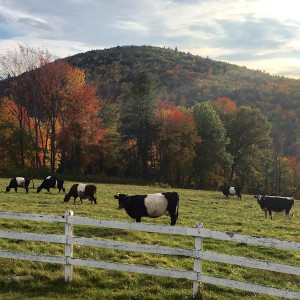 With the purchase of an 1874 farm house and 126 acres of land in 2005, Sarah and Sam became a welcome addition to New Hampshire's hardworking first generation farmers. The couple decided that their primary focus would be to produce good quality milk. It was a big decision to start milking cows from scratch. To set themselves apart from the rest of the dairy industry, they decided on milking and breeding the rarely seen heritage Dutch Belted dairy cows (not to be confused with Belted Galloway beef cattle). Dutch Belted are known for producing premium quality naturally homogenized milk. With only 200 registered in the U.S, the breed also offered the couple the opportunity to begin a breeding up program and make a contribution to farm animal preservation. Come taste the premium milk for yourself. The farm also offers fresh eggs, maple syrup, grass-fed beef, pork, and chicken for sale.

Address: 79 Old Manning Hill Rd,
Winchester, NH 03470
Phone: +1 (603) 239-4397


Farnum Hill Ciders at Poverty Lane Orchards, Lebanon, NH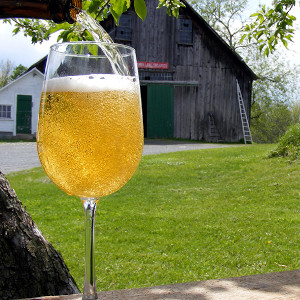 Farnum Hill cider is a "true" cider—an alcoholic beverage fermented from apples, exactly as a wine is fermented from grapes. Their ciders are 6.5–7.5% alcohol, tend toward the dry, sharp, and fruity and come from true cider apples of English, French, and American origin. Owners Steve Wood and Louisa Spencer are setting a trend for the return of cider's pre-Prohibition glory. To quote Steve , "Johnny Appleseed planted the frontier for cider, after all "Mom and apple pie" came later, blotting out certain enjoyable truths from the national memory."
Address: 98 Poverty Ln,
Lebanon, NH 03766
Phone: +1 (603) 448-1511