By Jessica Boynton (April 4, 2013)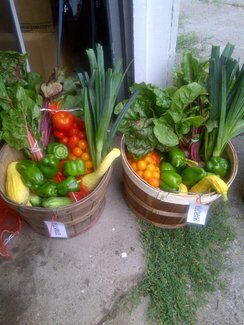 Fifteen years ago Richard and Jeanny Aldrich never imagined that they would be living in Chesterfield, NH growing vegetables, raising animals and teaching youth about where their food comes from.  It wasn't until the mid-2000's while living in Southern California that Jeanny had an 'a-ha!' moment while reading The Omnivore's Dilemma by Michael Pollan.  "We realized then that we wanted to grow our own food and educate others about farming and the source of their food," says Richard.  Their dream began in 2007 when they returned to Richard's home town of Chesterfield and started rejuvenating his mother's 37 acre farm.  The "1780" name refers to the long line of Aldrichs that have farmed in the Walpole and Westmoreland area.
Growing vegetables and raising livestock for themselves was their first goal. By 2009 crop production had increased so that they could sell at local markets and from their farmstand.
Although they do not use certified organic farming methods, they have the utmost respect for the environment and farm sustainably.  The animals are fed and finished on grass and never administered antibiotics, hormones, or steroids.  The chickens are free range with their field grub diet supplemented by grains from Cheshire Horse and Buggy in Keene and food scrap treats from the Brattleboro Retreat where Jeanny works full time when not  manning the farmstand as her "on the farm" job.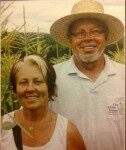 When shopping at the 1780 farmstand, located in their garage, for produce, meats, and a variety of products produced by their Walpole neighborhood farms, the Aldrich's encourage their customers to take extra time to visit the animals and chickens and to walk around the beaver pond and picnic (Richard spends the winter making picnic tables!) and hike. An added bonus, for recipe hounds particularly, is that Jeanny has a degree from Le Cordon Bleu in Pasadena, CA, as well as a degree in nutrition from Keene State College. CSA members and visitors alike take advantage of her food preparation knowledge and look forward to her recipes and picnic baskets.
And as for Richard, on any given day, you might find him out the door at 4:30 am caring for the animals, spreading manure, cleaning out pens, preparing starts or fixing irrigation lines.. "I enjoy working on the farm because it keeps me active but" he continues, "it's the welcoming and teaching the children in our Hayseeds Program that gives me the most pleasure."   In the years to come, the couple hopes that this Walpole area farm will become a campus for visitors of any age to learn about farming and healthy eating.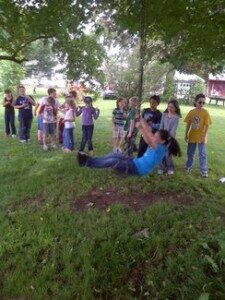 1780 Farm
Richard and Jeanny Aldrich
89 Winchester Road Chesterfield, NH 03443
Farm house: 603-363-4476
Farmer: 603-762-7095
Chef: 603-762-5404
http://www.the1780farm.com
Retail: (direct to the customer)
Onsite Farmstand
Wholesale: (sales to restaurants, markets, & schools) Northend Butcher – Brattleboro, VT  (eggs)
Monadnock Co-op  (beginning summer 2013)
The author of this article, Jessica Boynton, graduated from Antioch University New England in 2010 with a Masters in Environmental Studies and a Biology Teacher Certification.  Since graduation, she has volunteered at farmers markets, worked on farms, and coordinated farm related projects in the Monadnock and Seacoast regions as part of an effort to increase her knowledge about NH agriculture and its food system. She currently writes for the New Hampshire Farms Network and resides in Plymouth, NH.