By Helen Brody (May 25, 2013)
Bo-Riggs Cattle Company, although relatively new as NH farms go, is steeped in family tradition with Tiffany and Dana Briggs coming from farm families. Dana grew up on a 3rd generation dairy farm in Deerfield, New Hampshire. Tiffany grew up raising beef cattle through the 4-H program in Sullivan, NH.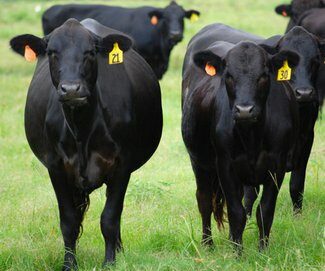 In the fall of 2006 they moved back to Sullivan in Southwestern New Hampshire and began growing and selling Black Angus meat direct to the public, under the name of Bo-Riggs Cattle Company, a combination of Tiffany's maiden name of Bolles and her married name of Briggs. Today they have two daughters who are carrying on the family agricultural tradition by helping around the farm and showing their own livestock at local fairs and regional shows
As do all farmers, the couple feels that food and farm education of the young is essential to maintaining a local food source so they have established a Farm Pen Pal Program to teach students that" agriculture is the source of their food clothing, shelter and other essentials in life." In the program the farm maintains an ongoing dialogue with the children and encourages them and their families to tour  a working farm at any time. To inform the students specifically about beef and cows, the couple has also initiated an "Adopt a Cow Program"  where students get a photo of their cow and can follow its progress on the web.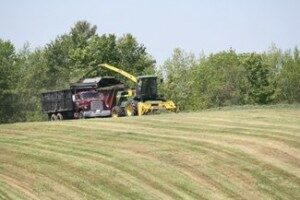 Bo-Riggs Cattle Company
Tiffany & Dana Briggs
232 River Road
Westmoreland, NH 03467
603-399-9048 (office)
603-370-1877 (cell)
Sales Outlets

Retail: (Direct to Customer Sales) At the farm
Keene Farmers' market
Wholesale: (bulk sales to markets, restaurants, stores & schools) Hannah Grimes Marketplace, Keene, NH
NH Crescendo Acres Farm, Surry, NH
Restaurants:
Fritz's Fries, Keene, NH
Local Burger, Keene, NH
Elm City Brew Pub, Keene, NH