Bartlett Farm Dairy, Concord, NH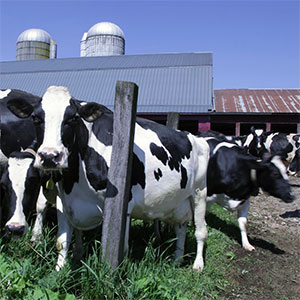 Bartlett Farm Dairy in Concord is a family farm, through and through. Scott and Craig's great-grandfather bought the land in 1924 and built a second story on on the house to accommodate his seven children. Today, Scott and his father, Alan, manage the farming, while brother Craig focuses on marketing their milk to local outlets. Scott always knew he would continue the family legacy, leaving only for a brief time to earn a degree in animal science before returning to the farm. The Bartletts were able to begin selling and marketing their own milk to markets across New Hampshire when Craig rejoined the family business in 2011.
Address: 471 Josiah Bartlett Road,
Concord, New Hampshire 03301
Ledge Top Farm, Wilton, NH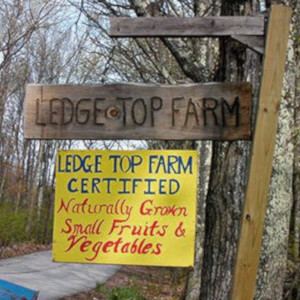 With the help of a co-worker and some pigs with appetites, a garden was rooted out and cleared into three acres of fertile land. Tom Mitchell, a Milford (NH) High School biology teacher, began the creation of Ledge Top Farm. Tom recalls, "When I started planting rhubarb back in 1975, I hit ledge within six inches. It seemed all digging projects hit ledge, so being at the top of a hill, the name came together." Tucked away in the woods of Wilton, New Hampshire, Tom found his unexpected calling. Ledge Top Farm operates under an organic version of the Golden Rule because Tom "wouldn't want to eat food that has chemicals," and, therefore, refuses to sell such crops to his community. Certified naturally grown fruits and vegetables are for sale through membership or farmer's markets.
Address:
487 Lyndeborough Rd,
Wilton, NH 03086
Phone: +1 603-620-7302

Canterbury Aleworks, Canterbury, NH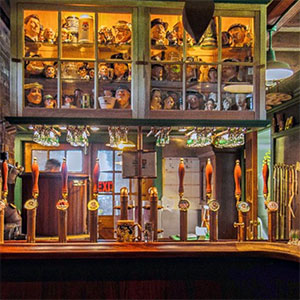 Canterbury Aleworks is a small brewery established in 2012. Located in Canterbury, New Hampshire, the brewery is run by Steve Allman, with help from his family. In 1985 Steve bought 72 acres of land and built a small cabin that he would call home. He named his farm "Hidden Wonders" because of its hidden location and reputation as "the seven wonders of Canterbury" and began producing vegetables and meat for his family in 1996.
Address:
305 Baptist Hill Rd,
Canterbury, NH 03224
Krebs Farm, Sanbornton, N.H.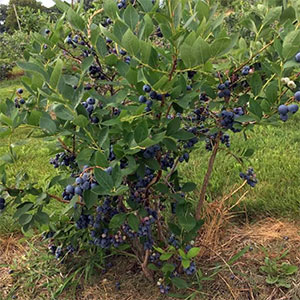 Please excuse my appearance, I've been slaughtering chickens all morning" Ralph Rathjen explains. His jeans are covered in dirt, dried blood, and a few stray chicken feathers. Ralph Rathjen, owner of KREBS Farm, walks around his property with his dog Holly, a black-lab mix who, a rescue dog, trails along behind him. "I always get phone calls asking if Mr. Krebs is around," Ralph laughs, "but Mr. Krebs doesn't exist. That's not my name." He explains that KREBS is actually the initials of all his family members: his wife Kristen, Ralph, and his children Elizabeth, Ben and Sophie. This small family farm sells berries and produce to local restaurants, at their own farm stand. Come visit to pick your own.
Address:
315 Upper Bay Rd,
Sanbornton, NH 03269
Muster Field Farm, North Sutton, NH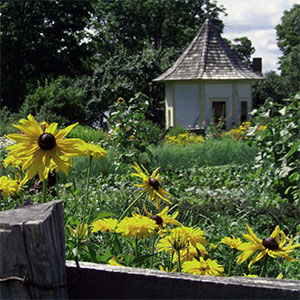 The wonderful Muster Field Farm is a farm that has a lot of historical value in the tiny town of Sutton, New Hampshire. The farm was founded as the Harvey Homestead in 1772 by Matthew Harvey. The original house that was built had burnt down in 1787. The current house that is on the property was built shortly after, but has expanded since it was built. The new house was used as a tavern for the locals to drink at, the first post office and first library in Sutton, and a home for the descendants of the Harveys. In total, eight generations of Harvey descendants lived on the farm and added to it. Open daily year round. Fruit, flower and veggie gardens. Seasonal events.
Address: PO Box 118
Harvey Rd,
North Sutton, New Hampshire 03260
Ski Hearth Farm, Sugar Hill, NH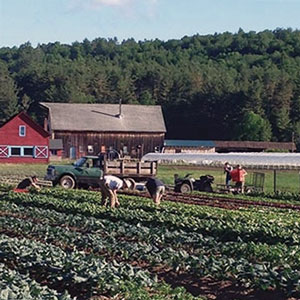 With a vast view of Franconia Ridge and Cannon Mountain across the widespread field, Ski Hearth Farm is picturesque and "sells itself", according to farm manager David White. The historic farm house—one of the oldest structures found in the area—is a reminder of the long history of the farm property and its previous owners. Beginning with Selden Hannah's famous potato farm in the 1940s, to Olympic Skier Bode Miller, to present-day owner Davis Mangold, Ski Hearth has been an important resource in the agricultural and agri-tourism community of the North Country. The farm's trails are well groomed for x-country skiing!
Address:
392 Streeter Pond Rd,
Sugar Hill, NH 03586
Phone: +1 603-823-5560

Spring Hill Farm, Sanbornton, NH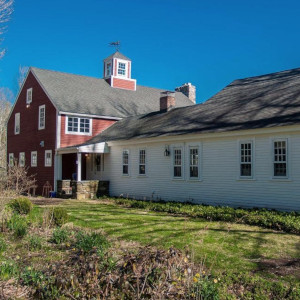 "Health, Heritage, Harmony"—words written boldly on the sign for Spring Hill Farm, an 85 acre farm in the small town of Sanbornton, New Hampshire…When asked to elaborate, Eric said, "For 'health,' the Hippocrates quote, 'let food be thy medicine' sums it up." For "heritage," he's talking about his passion for preserving the land, the animal breeds he's raising, and their 1800s house. As for "harmony," a visitor can see such concord in the use of livestock, compost, and minerals to restore the soil in order to grow the most nutritious and robust fruits and vegetables. Selling produce year round for markets in the Lakes Region.
Address:
165 Hunkins Pond Rd,
Sanbornton, NH 03269