Contoocook Creamery at Bohanan Farm, Contoocook, NH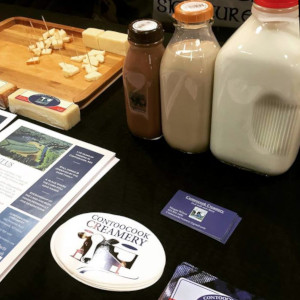 Along the banks of the Contoocook River sits the family-run, community-loved Contoocook Creamery at Bohanan Farm. Bohanan Farm has been a thriving farm since the turn of the 20th century. Established by Lester Bohanan, the farm has been in his family for generations, with his great-granddaughter Heather and her husband, Jamie Robinson, its current owners. Bohanan Farm is home to 230 milk cows that produce 38,000 8 oz. servings every day. Buy premium cheese and glass-bottled milk crafted with care.
Address:
945 Penacook Rd,
Phone: +1 (603) 717-5873

Huntoon Farm, Danbury, NH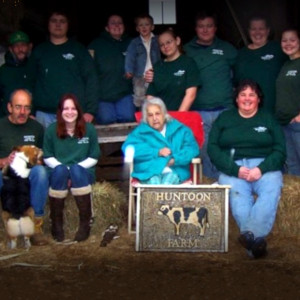 Huntoon Farm in Danbury, NH is a 6-generation family farm that raises beef, pork, chicken, and turkey with an on-site kitchen that makes bakery sweets and other freshly prepared items. Phil and Donna are excited about the expansion of their line of meat products to include local beef, pork, chicken, and turkey. "I don't think we'll go into rabbits," Donna says, with a laugh, "but there's definitely a call for lamb, which appeals to me because it was historically part of the farm." The couple is always weighing questions about the future against the farm's past.
Address: 46 Huntoon Rd,
Danbury, NH 03230
Phone: +1 (603) 768-5579

Inheritance Farm, Chichester, NH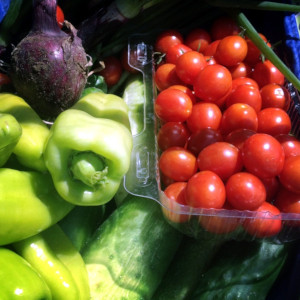 Inheritance Farm Permaculture located in Chichester offers permaculture and sustainability education, creating a welcoming learning environment for permaculture and sustainability in New Hampshire. In 2015, Inheritance Farm hosted the 3rd Annual New Hampshire Permaculture Day, an event previously held at D Acres of New Hampshire. The theme was "Emerging Permaculture", with farm tours and classes on establishing a permaculture farm, making rocket mass heaters, gathering wild edibles, and making a bench by hand. The guests to share their knowledge about permaculture for some of the classes.
Address: 112 Pleasant St,
Chichester, NH 03258
Phone: +1 (603) 717-1818

Ragged View Farm, Andover, NH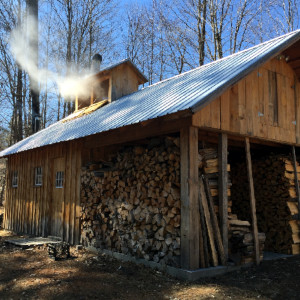 Ragged View Farm in Andover is a farm that raises pigs, cows and produces homemade maple syrup from the local maple trees. Growing up working on his uncle's farm, Mark Cowdrey is no amateur when it comes to farming. Originally working as a carpenter, he began becoming more invested in his small, at-home farm when jobs began to grow scarce. With hard work and dedication, Mark took on the challenge of turning his 18 acres of land into the farm he had always dreamed of. Ragged View Farm is open by appointment with maple syrup, pork and grass-fed beef for sale, along with horse-drawn sleigh rides in the winter.
Address: 
111 Bradley Lake Rd,
Phone: +1 (603) 724-7511

Harding Hill Farm, Sunapee, NH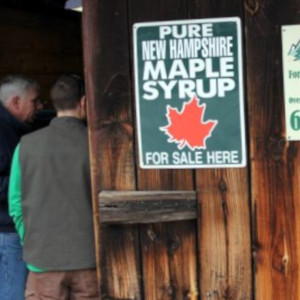 Harding Hill Farm in Sunapee is a 3rd generation family farm that provides sustainable forest management services and raises as small herd of grass-fed beef cattle. You can also find maple syrup and firewood for sale. Founded by Richard H. Webb in 1948, the farm includes a large white farm-house, a red barn with a cupola and solar panels, and spacious fields surrounded by forest. Richard purchased the property with the intent to run a bed and breakfast near the Mt. Sunapee ski area which opened in the same year.
Address:
524 Stagecoach Rd,
Phone: +1 603-742-8495


Lewis Farm, Concord, NH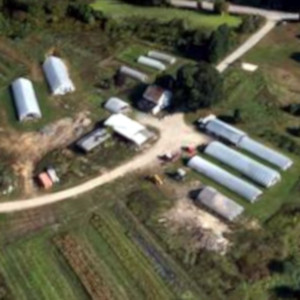 Lewis Farm, less that 3 miles away from Concord center is sustainable family owned and operated farm with a CSA & Farm Stand, dedicated to supporting the local Concord community. In 1992, early in Harry Lewis's farming career, he decided to raise flowers. "I had 650 hanging baskets that year," he says, "but it was such a cold, wet spring and summer, no one was buying flowers. I sold only one!" The heartbreak he felt way back then still carries in his voice. "I couldn't compete with big box stores that sold flowers for half the price. After that, I began raising vegetables. People have to eat."
Address:
192 Silk Farm Rd,
Phone: +1 (603) 228-6230