Brookford Farm, Canterbury, NH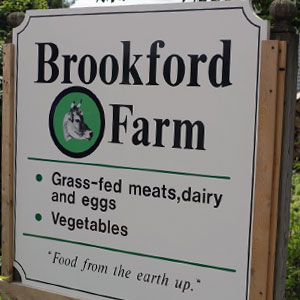 Catarina and Luke Mahoney met at a farm near St. Petersburg, Russia in the fall of 1999 and lived there for five years. This 240-acre diversified, biodynamic farm was set up to provide a healthy living and working environment for handicapped individuals. At the farm they were exposed to many different aspects of agriculture and sustainable living.
Address: 250 West Rd.
Canterbury, NH
Phone: +1 (603) 742-4084
Miles Smith Farm, Loudon, NH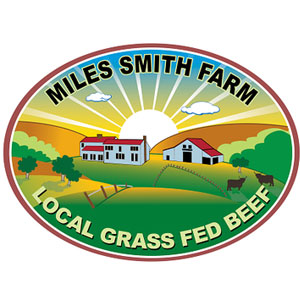 In the mid-1800s Miles Smith, a mason and farmer, cleared his land, built a house, raised a family, erected time-honored stone walls and pastured pigs, goats and dairy cattle. Today as an enduring reminder of that redoubtable heritage Miles Smith is buried in a cemetery on the land where he toiled. And while it may seem a tad fanciful, Carole Soule and Bruce Dawson, the current owners will, from time to time, visit the old owner's grave for reflection and inspiration. In any event, Miles Smith still seems to wield considerable influence.
Address: 56 Whitehouse Road
Loudon, NH 03307
Phone: +1 (603) 783 5159
Taylor Brothers Sugarhouse & Creamery, Meriden Village, NH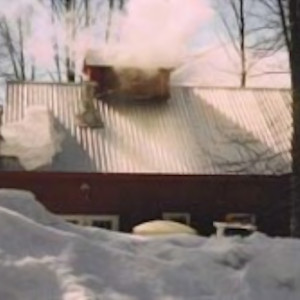 Taylor Brothers Sugarhouse & Creamery got its start in the seventies when Jim, Bill, and Rob Taylor were youngsters working on their family's dairy farm. For fun, they tapped some maple trees in the neighborhood, borrowed an old canning pot from their mother, built an arch of concrete blocks and went into the syrup business. Syrup, cheese and more local farm products for sale.
Address: 166 Main St,
Meriden, NH 03770
Phone: +1 (603) 469-3182
DeMeritt Hill Farm, Lee, NH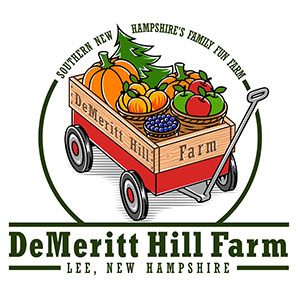 Diversification is a key word in the vocabulary of the Wilson family, and diversify they have! Pick-your-own blueberries, apples, pumpkins, and occasionally peaches are available in season. Sweet breads, many featuring the farm's own fruit, are baked right on the farm in a commercial kitchen. No matter the season, homemade apple cider donuts are always a favorite with the crowds. Demeritt Hill Farm hosts multiple events throughout the year including a haunted Halloween hayride.
Address: 20 Orchard Way
Lee, New Hampshire 03861
Phone: +1 (603) 868-2111
Lull Farm, Hollis & Milford, NH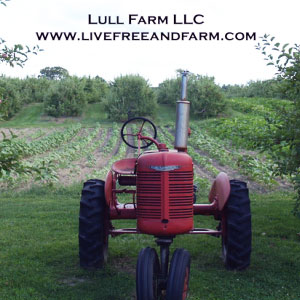 Lull Farm isn't exactly a rural, Sunday afternoon drive destination. Seven days a week, visitors pass a shopping center and several fields before parking in the car-dotted lot off of Route 130 in Hollis. They emerge beneath some massive willow trees before entering a bustling, bursting-at-the-seams food market.
Before even getting in the door, shoppers weave between boxes of 70 different heirloom tomato varieties. Inside, rows of produce lead to the bakery, cheese counter, cut flower display and shelves of local value-added products—all the fruits of "Farmer Dave" Orde's labor.
Address: 615 Rte 13 N/S
Milford NH 03055
Phone: +1 (603) 673-3119
Gould Hill Farm, Contoocook, NH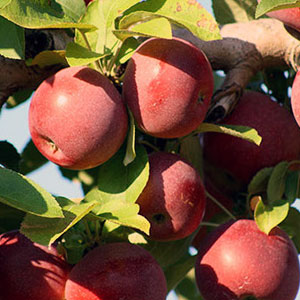 As with many modern farmers, Tim and Amy Bassett would like to be working their land full time and with total devotion; after all, farming is in their blood. Tim is a fourth generation farmer, growing up on their family dairy farm, now run by his brother in Woodstock, Vermont. Amy's grandfather, was a dairy farmer as well in Landaff, New Hampshire. But time and conditions impose the same challenges on farmers as they do on all families, and children of the earth cannot always carry on the traditions which they have been raised in and love as in the old days.
Address: 656 Gould Hill Road
Contoocook, NH 03229
Phone: +1 (603) 746-3811
Stuart Farm, Stratham, NH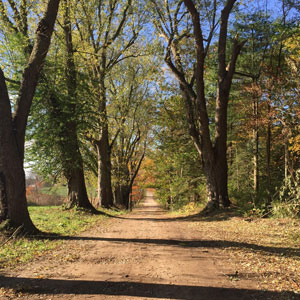 For nearly six decades, the Stuart Farm, with its rolling hills and dairy cows, has been a landmark in Stratham, New Hampshire. Located near the Great Bay Estuary, Stuart Farm is one of the first farms to be conserved by the state of New Hampshire.
Address: 73 College Rd
Stratham, New Hampshire 03885
Phone: +1 (603) 772-3059
Devriendt Farm, Goffstown, NH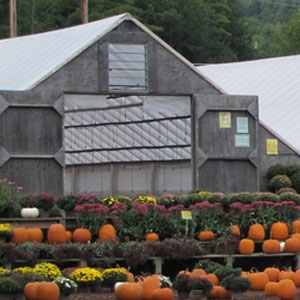 Lea, with soil under her fingernails and hands stained pink from strawberries, said, "Farming is a seven-day-a-week job for everyone in the family." They start their greenhouses the last week in January, growing annuals, potted perennials, vegetables, and herbs. The farmstand, nursery, and ice cream stand are open from the end of April through the end of October.
Address: 178 S. Mast St.
Goffstown, NH 03045
Phone: +1 (603) 497-2793