Victory Aquaponics, Londonderry, NH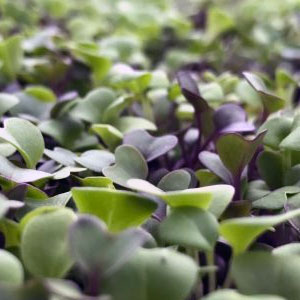 Victory Aquaponics is able to sell fresh lettuce, kale, swiss chard and more throughout the entire year to local farm markets using their climate-controlled greenhouse. Ross feeds the fish a vegetarian diet of organic grain. The water flows from the fish tanks into a biological filter filled with small plastic balls with spiked protrusions where the ammonia in the waste produced by the fish is converted by beneficial bacteria first into nitrites then nitrates which is what the plants thrive on.
Address:
17 Brewster Rd
,
Londonderry, NH 03038
Robie Farm, Piermont, NH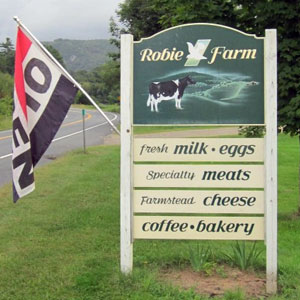 One of the staples at Robie Farm is their raw milk. This milk has three very important purposes. It is used for their cheeses, which are made on site, and it is also sold and used to feed calves. As of 2016, they have about 20 dairy cows that are milked daily. Lee milks the cows two days a week, while Mark milks them the rest of the week. Each of their cows has a name, and they keep track of lineage by naming each calf using the first letter of the mother's name. Buy fresh milk, eggs, specialty meats and cheese direct from the farm.
Address:
25 Route 10, 
Piermont, NH 03779
Riley's Farm, Epping, NH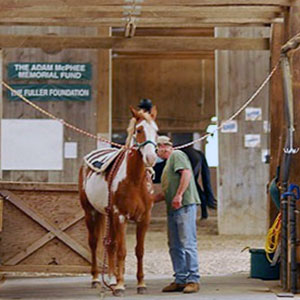 Riley's Farm is a "no judgment zone," as the goal is to create and build positive relationships with horses and riders of all levels. Linsay personifies that philosophy as she offers a quick hello to each of her horses who eagerly watch and nicker to her upon her approach, their actions demonstrating the respect and trust each has for the other. So whether you are contemplating sitting in a saddle for the first time ever or want to take the next step to advance your horsemanship skills, be sure to check out what Riley's Farm can offer you!
Address: 74 Hedding Road (Rte 87),
Epping, NH, 03042
Phone: +1 603-793-9919
Pinewoods Yankee Farm, Lee, NH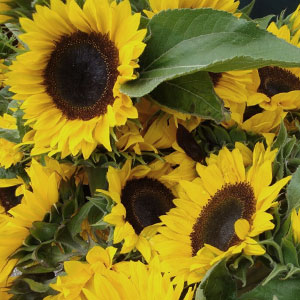 Tina and her husband, Erick, established the farm about 30 years ago, with the name originating from a dog kennel that Erick's father once owned. Little did they know that the purchase of a herd of Angus cattle from the University of New Hampshire (UNH) would provide the foundation for Pinewoods Yankee Farm, now selling flowers year-round along with grass fed beef, hay, and compost at the farm by order and appointment.
Address:
93 North River Road,
Lee, New Hampshire 03861
Back 40 Acre Farm, Chester, NH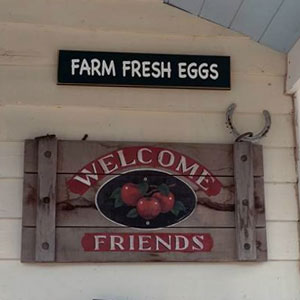 Fresh, natural, and local are only a few of many words to describe the quality of the food products available at Back 40 Acre Farm. Bill Ahie is the "chief cook and bottle washer" and proud of it. His attention to detail is paramount, and he sees to the daily order of tasks that call on him from all around the farm. He is on the go 24/7 with many projects on the "to do" list. This former Army Veteran from the Vietnam era and canine police officer for many years continues to be on a mission. The farm is his mission, and nothing is overlooked.
Address: 75 Fremont Road,
Chester, New Hampshire 03036
Phone: +1 603 300-6956
Greenhill Collective Farm, Sutton, NH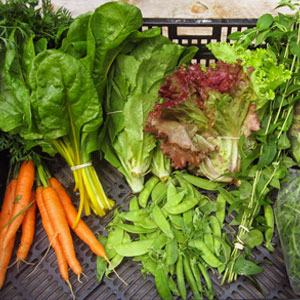 Greenhill Collective Farm, located in Sutton, New Hampshire, is a small, off the grid, certified organic farm owned and operated by Ben Dobrowski and his family. The "Collective" part of the farm name is related to the vision of eventually renting out small portions of the farm to people that want to farm but don't have the land to. They specialize in the production of organic vegetables sold to the community at local farmers markets and through their CSA (Community Supported Agriculture) program.
Address: 475 Birch Hill Rd
Sutton, NH 03278
Phone: +1 603 540-1156
Barker's Farm, Stratham, NH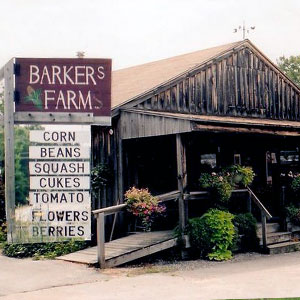 Approximately 35 – 40 of the 80 acres that belong to Barker's Farm is under production with a variety of produce and flowers. The fields are surrounded by wooded areas that also connect to conservation land and town parks such as Stratham Hill Park. Edie's passion for the area and cultivation of healthy produce is evident in her tone as she describes how the land is cared for. Refer to the farm's harvest schedule for seasonal product availability.
Address:
216 Portsmouth Ave,
Stratham, NH 03885