Stonewall Farm, Keene, NH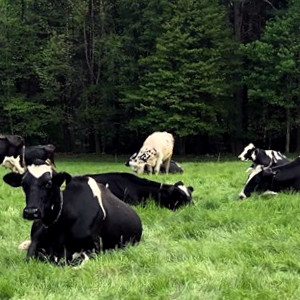 While Stonewall Farm has existed as a nonprofit 120-acre educational center for 20 years, its agricultural roots as a working farm reach back over 250 years to 1759. Successive families managed the fields, pastures, and woodlots through the Chase family, who owned and ran Stonewall Farm during most of the 20th century. They steadily grew a dairy presence which delivered fresh milk throughout Keene and nearby towns. In 1994, the Chase family transferred ownership to Michael Kidder, who in turn partnered with other Keene community members to formally charter and secure all of the Stonewall Farm property under the current nonprofit agritourism organization.  Today, you can find certified organic dairy and crops for sale at their retail store.
Address:
242 Chesterfield Rd,
Phone: +1 (603) 357-7278

Cheshire Garden, Winchester NH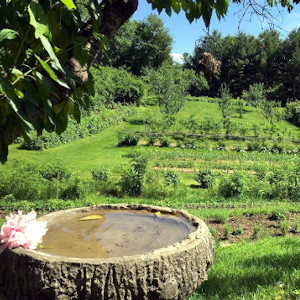 Winchester's Cheshire Garden began in 1986 when Patti Powers and her husband, Ralph Legrande, a former chef, purchased a barren piece of land on Burt Hill Road with the goal of transforming it into fertile organic beds and an orchard for the business. Today, Cheshire Garden's preserves, mustards, and vinegars are made from organically grown heirloom berries, fruits, and herbs. Each jar and bottle is homegrown and handmade. Order directly on their website with worldwide delivery or contact-free local pickup at the Tiny Farmstand.
Address:
277 Burt Hill Rd,
Phone: +1 (603) 239-4173

Bly Farm, Wolfeboro, NH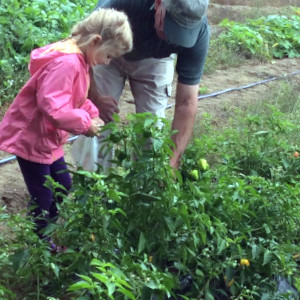 "It's a kind of one of those hidden gems on the side of a country road. Pick up some corn or fresh veggies from the farm stand and grab an ice cream. " The "hidden gem" feeling is what Vince and Cynthia Blandini hope to convey in Wolfeboro NH, growing a large selection of annuals, hardy perennials, herbs, hanging baskets, starter plants, fruits, and seasonal vegetables. There are locally made jams, jellies, preserves, maple syrup, and honey. Also offered at the farm stand are Cynthia's home baked pies, homemade chocolate chip cookies, and, most recently from Cynthia's kitchen, blueberry muffins made with their own fresh picked blueberries.
Phone: +1 (603) 569-1411

White Gates Farm, Tamworth, NH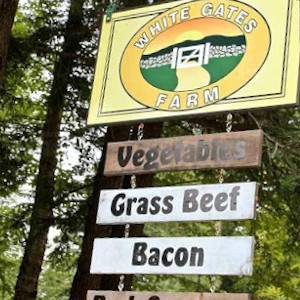 Thirty years ago, the name White Gates Farm represented simply a stand of pine woods. To quote Heather Letarte, "when we say 'we started from scratch in 1982,' we mean scratch."  Since then, single-handedly Heather and Hank Letarte, while working full-time off the farm, have built a house for their family and managed several small agricultural endeavors, such as pumpkin patches, Christmas trees, and a few animals. All the while they yearned to take the farm to 'the next level.' At White Gates Farm you can buy natural beef, pork, chicken, fresh produce, wood fired pizza, and more.
Address:
2153 Cleveland Hill Rd,
Phone: +1 (603) 662-7538


Work Song Farm, Hopkinton, NH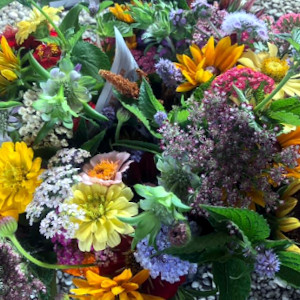 Work Song Farm is a certified organic farm with a CSA (Community Supported Agriculture) program and summer farmstand offering freshly picked vegetables each Saturday at the Contoocook summer farmers market and Wednesdays at the Hopkinton Farmers Market. For Abby and Dan, the best part of farming is the connection they have with their customers who come each week to pick up their CSA shares at the farmstand or visit the farmers market.
Address:
284 Beech Hill Rd,
Phone: +1 (603) 219-0297