Brookford Farm, Canterbury, NH
For 14 years, Catarina and Luke have been learning and practicing organic and biodynamic farming on a variety of farms in Russia, Germany, and the United States. Catarina and Luke met at a farm near St. Petersburg, Russia in the fall of 1999 and lived there for five years. This 240-acre diversified, biodynamic farm was set up to provide a healthy living and working environment for handicapped individuals. At the farm they are involved in many different aspects of agriculture and sustainable living. Their on-site farm store is open 7 days a week, year round. You can sign up for their CSA to get the best of what they have and ensure a hearty weekly supply of local food!
Address: 250 W Rd,
Canterbury, NH 03224
Phone: +1 (603) 742-4084
Website: www.brookfordfarm.com
Wintergreens Farm and Aquaponics, North Stratford, NH Wintergreens Farm and Aquaponics, North Stratford, NH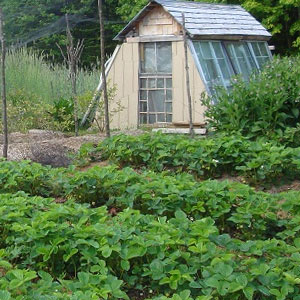 Wintergreens is a small family farm located just across the Connecticut River from Vermont and a few miles from our Canadian neighbors. This solar-powered farm grows a variety of vegetables, fruit, and cut flowers.  You can purchase their produce, eggs, and granola bars year round at the North Country  Market Place in Colebrook, NH. A limited range of products is for sale at the Rootsellar in Lancaster, NH.  During the growing season, you can stop by the farm to see what's available. They are also members of the North Country Farmers Co-op, a cooperative of farmers that grow and collectively sell to restaurants in the area.
Address: 10 Baldwin Street
North Stratford, NH 03590
Phone: +1 (603) 922-3451
Website: http://www.wintergreensap.com/
Holly Gowdy, Brookfield Farm, Walpole, NH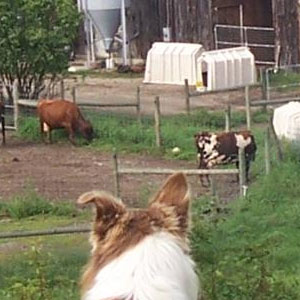 A certified organic, grass based, family farm operated in Walpole NH since 1995, Brookfield Farm is as rich in history as it is in sustaining a rich and fulfilling agricultural way of life for the Gowdy family. "At the end of the day, when all the cows, sheep, the cat, and the dog are here, and everyone is okay, and nothing needs attention— that is my greatest pleasure," says Holly. "I'm happier than I've ever been.". Find 100% grassfed meats for sale at the farm stand on Saturdays from 10–2 or by appointment. Contact-free pickup and delivery available.  Organic hay and forage, as well as garden compost, are ready to purchase.
Address: 460 Old Drewsville Rd.
Walpole, NH 03608
Phone: +1 (603) 445-5104
Website: https://brookfieldorganic.com/
Ridge View Farm, Gilsum, NH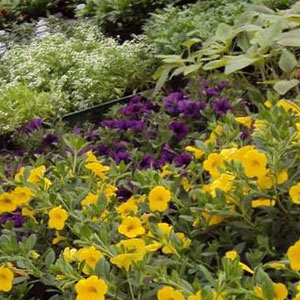 Her biggest sellers are perennials and veggie starts. They are all non-GMO, and open-pollinated when possible, but Jenny does sell hybrids. She also supplies bedding plants to the City of Keene, so her products can be seen brightening areas within town. You can find garlic, strawberries (seasonal), and fully pedigreed American Chinchilla rabbits for breeding, show, and pet homes.
Address: 171 Belvedere Rd
Gilsum, NH 03448
Phone: +1 (603) 352-9044
Website: https://www.ridgeviewfarmnh.com/
Lancaster Floral Design & Garden Center, Lancaster, NH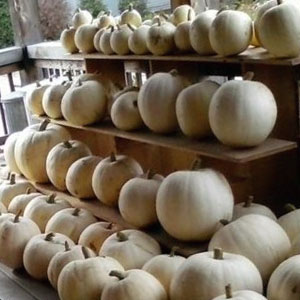 Lancaster Floral Design & Garden Center now comprises a full-service floral shop as well as selling annuals, perennial shrubs and flowers, vegetable seedlings, and seeds, a variety of compost materials, kiln dried firewood, and an array of items from their shop that ranges from pet food and livestock feed to birdseed and fresh eggs and veggies.
Address: 306 Main St.
Lancaster, NH 03584
Phone: +1 (603) 788-3311
Website: http://www.lancasterfloraldesign.net/
Butternut Farm, Farmington, NH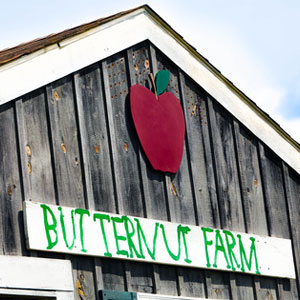 This was a relatively young fruit farm when Giff Burnap and his wife, Mae, purchased it in 2005. The previous owners of the former dairy farm began to implement the "pick your own" fruit model in the late 1980s. Since acquiring the farm, the Burnaps have almost doubled its size and have also added cherries to their extensive list of produce.
Address: 195 Meaderboro Rd
Farmington, NH 03835
Phone: +1 (603) 335-4705
Website: http://www.butternutfarm.net/
Pete and Gerry's Organic Eggs, Monroe, NH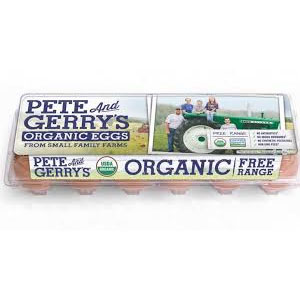 Whether they're laying in Monroe or elsewhere, Pete and Gerry's hens have access to large open areas outside for much of the day. They are free to peck at bugs hidden in the grass and scratch at the dirt; basically, they're invited to act like chickens. Pete and Gerry's technicians visit each of the partner farms weekly to ensure the company's standards are met and help farmers work through any questions or challenges that arise.
Address: 140 Buffum Road
Monroe, NH 03771
Phone: 1-800-210-6657
Website: https://www.peteandgerrys.com/