Meadowstone Farm, Bethlehem NH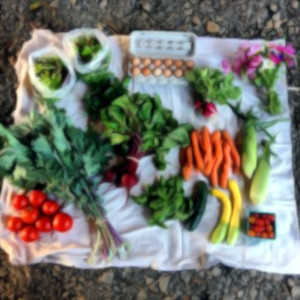 If one were to find themselves on Brook Road in Bethlehem New Hampshire, it would be wise to make a stop at Meadowstone Farm! A tin horse drawn hay rake mounted upright is the landmark to look for. The rake guards a bridge over quaint meandering stream trickling underneath. Since they purchased the land 14 years ago, farm owners Tim and Jess have been creating an environment of agriculture, education, and community. Farm stand open 8-7:00/365.  Buy eggs, meat, goat cheese and seasonal vegetables.
Address: 809 Brook Road,
Bethlehem, NH 03574
Phone: +1 (603) 444-0786

Dimond Hill Farm, Concord, NH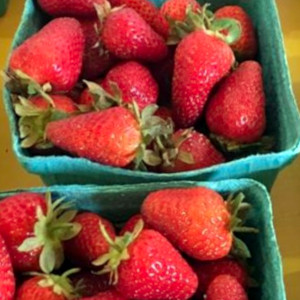 From its inception in 1827 until the mid-1950s, Dimond Hill was a living example of the storybook version of a New England family farm. For five generations the family milked a herd of Ayrshire cows, raised pigs and chickens for consumption, kept draft and riding horses, harvested hay and silage, and raised a variety of vegetables. In the mid-1950s, dairy production took center stage as the family moved into selling milk and cream, delivering them in farm-labeled glass bottles to local area homes. Dairy production transitioned into growing vegetables and fruits in the late 1960s and early 1970s. Today the Dimond Hill farm stand is open daily 10am-6pm, selling naturally-grown produce, maple syrup, pickles, breads, cheeses, meats, eggs, pastas, pies, ice cream and other delicious regional products.
Address: 314 Hopkinton Rd,
Concord, NH 03301
Phone: +1 (603-496-8218


Field to Fork Farm, Chester, NH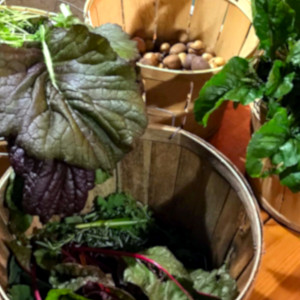 Field to Fork Farm is as much a literal description as it is a clever title, as farmer/owner Patrick Connelly firmly believes that products derived straight from pasture-raised, organically fed animals are the best available. This belief is primarily rooted in nutrition, as Connelly and his wife Daniela both have a background in the field of health. They met at Boston University while pursuing their Masters in Public Health and moved to South Africa after graduation to work for the treatment of HIV/AIDS (Patrick as a health economist and Daniela as a medical doctor). Field to Fork Farm sells premium grass fed beef, organically raised pork, maple syrup, honey and vegetable offerings.
Address:
522 Haverhill Rd,
Phone: +1 603-548-4331

Emery Farm, Durham, NH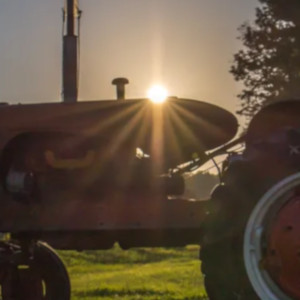 Emery Farm has been in the family for eleven generations. The farm sells annual and perennial plants and flowers, pick your own strawberries and blueberries, large variety of fresh vegetables, pumpkins, grown on the farm. Other local products available including baked goods, locally made crafts, jams and fall mum. Also, Thanksgiving turkeys, Christmas trees and wreaths are available in season. On-site farm stand open seasonally.
Address: 147 Piscataqua Rd,
Durham, NH 03824
Phone: +1 603-742-8495

Beaver Pond Farm, Newport, NH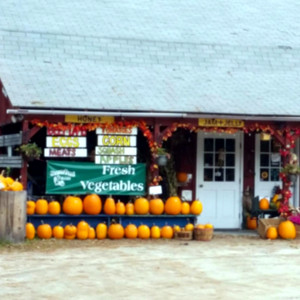 A "National Bicentennial Farm," as it was chopped out of virgin woodland in 1780, now has a thriving maple sugaring business with 2,500 taps for New Hampshire graded syrup beginning in March. During the summer their crops include a pick your own raspberry patch and blueberries and vegetables at the stand. Fall is pumpkin and apple season and in December there are wreaths made from their own brush and trees grown on the farm. Also, other local products available.
Address:
50 McDonough Road & 1047, John Stark Hwy,
Phone: +1 603-543-1107


Minglewood Farm, Laconia, NH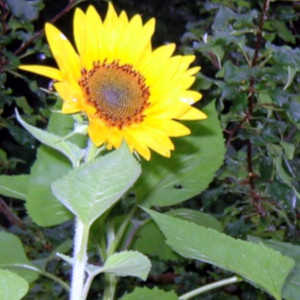 Tucked away in Laconia, New Hampshire is a 17-acre property owned by Karen and Tom Barker. One-tenth of an acre is now occupied by Minglewood Farm- a highly productive "nano farm" appropriately named after the Grateful Dead song "New Minglewood Blues" due to the diversity of hard and soft wood forests surrounding the property. Though the farm itself may be small in size, the techniques and care put into each garden largely influence the sustainability and health of the surrounding forests and ecosystems.
Address:
129 Lane Rd,
Laconia, NH 03246
Phone: +1 (603) 528-8560