Beans and Greens Farm, Gilford, NH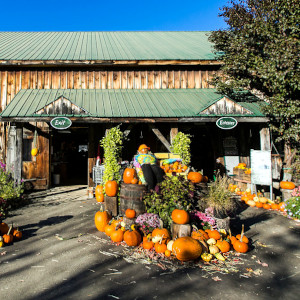 At this New Hampshire "Farm of Distinction", early season begins with a large selection of perennials, hanging baskets, annuals, and vegetable plants. As the growing season progresses, the stand moves into berries and homegrown vegetables. A barnyard of young animals and a beehive entertains visitors. The on-site bakery offers freshly-baked breads, pies, cookies, and assorted pastries. As the season moves into fall, there are pumpkins, winter squashes, and a corn maze to explore!
Address: 245 Intervale Rd,
Gilford, NH 03249
Phone: +1 (603) 293-2853

Edgewater Farm, Plainfield NH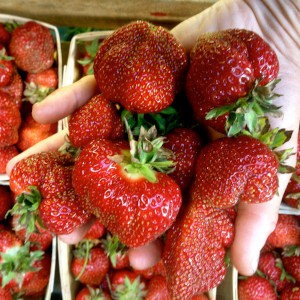 This family-owned farm is located on the rich alluvial plains of the Connecticut River. Beginning with a strawberry crop in 1976, today, in 2008, Anne and Pooh Sprague with their two children Sarah and Ray as well as 24 year veteran Mike Harrington manage a farm of 170 acres with about 60 tillable acres on which they grow small fruits and vegetables. They have approximately 60,000 square feet of poly greenhouses in which they grow bedding plants and greenhouse vegetables. The Route 12A farmstand is the flagship of their farming activities, connected to a commercial kitchen with salads, pickles, ready to cook vegetarian dinners, simple baked goods, and more. You can visit the farm in person, order online or sign up for their CSA programs.
Address: 246 NH-12A,
Plainfield, NH 03781, USA
Phone: +1 (603) 298-5764

Surowiec Farm, Sanbornton, NH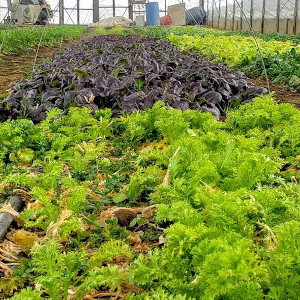 This farm, a New Hampshire Farm of Distinction, has been in the Surowiec Family since 1917 when it was a poultry and dairy farm. Stephen and his mother established the apple orchard which opened for picking in 1976. The family has continued to diversify its crops to grow vegetables, strawberries, blueberries, cut flowers, as well as their apples. A view to the north and west provides an expansive backdrop to the farmstand. Buy fresh produce, dairy products, meats, and other locally-made foods at the farm (roadside pickup available) or order online through their website.
Address: 53 Perley Hill Rd,
Sanbornton, NH 03269
Phone: +1 (603) 286-4069

D Acres of New Hampshire, Dorchester, NH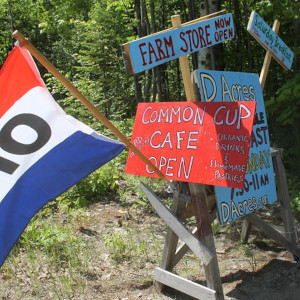 Founded in 1997, D Acres is an organic farm and educational homestead located in Dorchester, NH. The mission of the organization is to function as an educational center that researches, applies, and teaches skill for sustainable living and small scale farming. D Acres offers locally grown and prepared foods for sale at local farmer's markets, online through the Local Foods Plymouth initiative, and on the farm's website. The Hostel at D Acres has a range of sleeping accommodations.
Address: 218 Streeter Woods Rd,
Dorchester, NH 03266
Phone: +1 (603) 786-2366

Tracie's Community Farm, Fitzwilliam, NH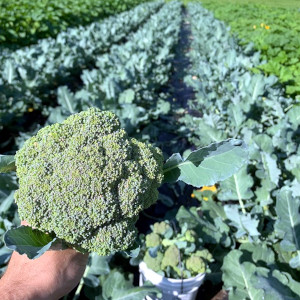 Tracie's Community Farm began in 2001 as a small CSA (Community Supported Agriculture) farm in Sullivan, NH. In fall, 2007 after nine years of growing vegetables in Sullivan, the farm moved to its permanent home in Fitzwilliam, New Hampshire on 33 acres of conservation land. Family and community helped to move perennials, greenhouses, supplies from Sullivan, and to build a barn from pine harvested and milled on the new site. Today, Tracie's Community Farm's CSA feeds 210 families in the Monadnock region, and provides produce to local restaurants. Find fresh produce, fruits, eggs, bread, honey, ice cream, maple syrup, and more local goodies for sale at the farm stand. Sign up on the website for their seasonal CSA programs.
Address: 72 Jaffrey Rd,
Fitzwilliam, NH 03447
Phone: +1 (603) 994-4629


Van Berkum Nursery, Deerfield, NH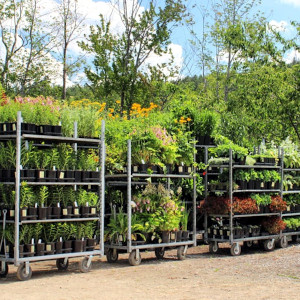 Peter and Leslie Van Berkum started their wholesale nursery in 1987, and today they specialize in native perennials with a line called "New England Woodlanders", which includes strictly propagated plants native to the New England region. In addition to their Woodlander line, the Van Berkums grow over 600 varieties of perennials, both for sun and shade. Their business is primarily to the landscape trade but a growing business is to garden centers.
Address: 4 James Rd,
Deerfield, NH 03037
Phone: +1 (603) 463-7663