Home » NHFN Updates
Good Cheer for the New Year
By Helen Brody (December 30, 2016)
Everyone can use some cheer during this season of short days. Doug and Debby Erb of Springvale Farms and Landaff Creamery in Landaff continue to raise the profile of New Hampshire cheesemakers, with several exciting recent developments. Their Landaff, a semi-firm, Welsh-type cheese, won a silver medal at the World Cheese Championship Contest in Spain last month. And their Kinsman Ridge—a semi-soft, washed-rind cheese–was served at the White House for Thanksgiving.
After Doug and Deb and their crew make the cheeses, they take them to The Cellars at Jasper Hill Farm in Greensboro, Vermont for aging in the Jasper Hill caves. Jasper Hill is owned by the Kehler brothers, Andy and Mateo, who have established a premier artisanal cheese enterprise using milk from their own Ayrshire and Holstein herds. But they also ripen, market and distribute cheeses from six other cheesemakers, including Cabot Creamery's award-winning clothbound cheddar and cheese from Landaff Creamery. Ripening natural-rind cheeses is labor-intensive, as well as requiring investment in climate-controlled facilities. By pooling these efforts, farmstead producers can focus on milk production and cheesemaking. They also let the Kehlers handle most of the regional and national—even international–distribution through various channels to discerning customers. This fall the Erbs made their first export sales as well, with Landaff Creamery cheese shipped to Germany, Spain, Central America and France.
*****
Recently, we are hearing more about food rescue–also called food recovery or food salvage—to both reduce environmental and economic costs of food waste, and to increase available food for the food insecure. Food rescue is the gleaning of edible food that would otherwise go to waste from places such as restaurants, supermarkets and farms.
Rescuing food from local food stores, farms and farmers markets has become a big part of the food supply distributed by the Cornucopia food pantry, notes Rev. Larry Brickner-Wood, the chaplain and executive director of the Waysmeet Center, United Campus Ministry to the University of New Hampshire in Durham. They serve around 1,500 customers a year, feeding over 6,000 people, not counting the 755 holiday food baskets, he reports. Their move to offering fresher and healthier foods has made food rescue efforts more and more important.
"Our clientele includes UNH staff, students, community members of Durham, Lee and Madbury," Brickner-Wood explains. "Overall, we serve residents of 13 cities and towns."  The Waysmeet website refers to the "invisible poverty" of the prosperous-appearing Durham area. Each year about eight student interns and 600 student volunteers participate in the holiday food baskets, the food pantry, community dinners, and food rescue programs.
At Thanksgiving more than 300 food baskets were distributed–with lots of vegetables from the farmer-vendors of the Rollinsford Winter Farmers Market. Student interns and volunteers tuck in recipes and instructions on how to prepare the winter squash and other foods. Students develop leadership and organizational skills, and learn the value of nutrition education and healthy locally produced foods.
Seacoast Eat Local partners with the program to promote healthier eating and options for folks at the lower end of the socio-economic spectrum. Cornucopia includes $20 farmers market gift coupons that can double SNAP benefits up to $40. More and more of their customers are using the farmers markets.
They have a table at the Rollinsford and Exeter winter markets organized by Seacoast Eat Local, and the Durham summer market, with materials about Cornucopia, Waysmeet, and their food rescue and food justice programs. Donations of cash and food are received from individuals, plus generous donations from vendors at the end of the markets go to the Cornucopia pantry. Farmers are contributing gleaned products even through the winter months.
Best wishes for a happy and prosperous New Year and growing season!
Lorraine Merrill, Commissioner 
NH Department of Agriculture, Markets, & Food
(This column is excerpted from the Department's Weekly Market Bulletin, Dec. 28, 2016)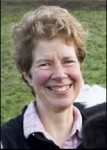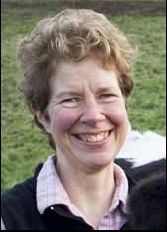 SUBSCRIBE TO THE ENTIRE WEEKLY MARKET BULLETIN:
The NH Department of Agriculture, Markets & Food Division of Agricultural Development compiles market information and publishes the Weekly Market Bulletin for the agriculture community. The Bulletin is the department's 'publication of record' and includes appropriate industry notices, announcements, seasonal information and market survey data. Subscribers may advertise in the popular agricultural classified advertising at no charge. One-year subscriptions are $28 for delivery by U.S. Postal Service, or $22 for delivery by secure internet. Sign up for the Weekly Market Bulletin by calling the office at 271-2505 and providing a credit card for payment; or visit the office at 25 Capitol St., Concord; or mail in your request with a check. Be sure to provide your address, phone number, and if you are requesting an online subscription, an email address.
---
For additional news on New Hampshire Farms, agriculture,
and seasonal events, follow us on
Facebook