Home » Local Food & Farm Buzz
Bees, Butterflies and Blooms
By Jen Risley (February 29, 2016)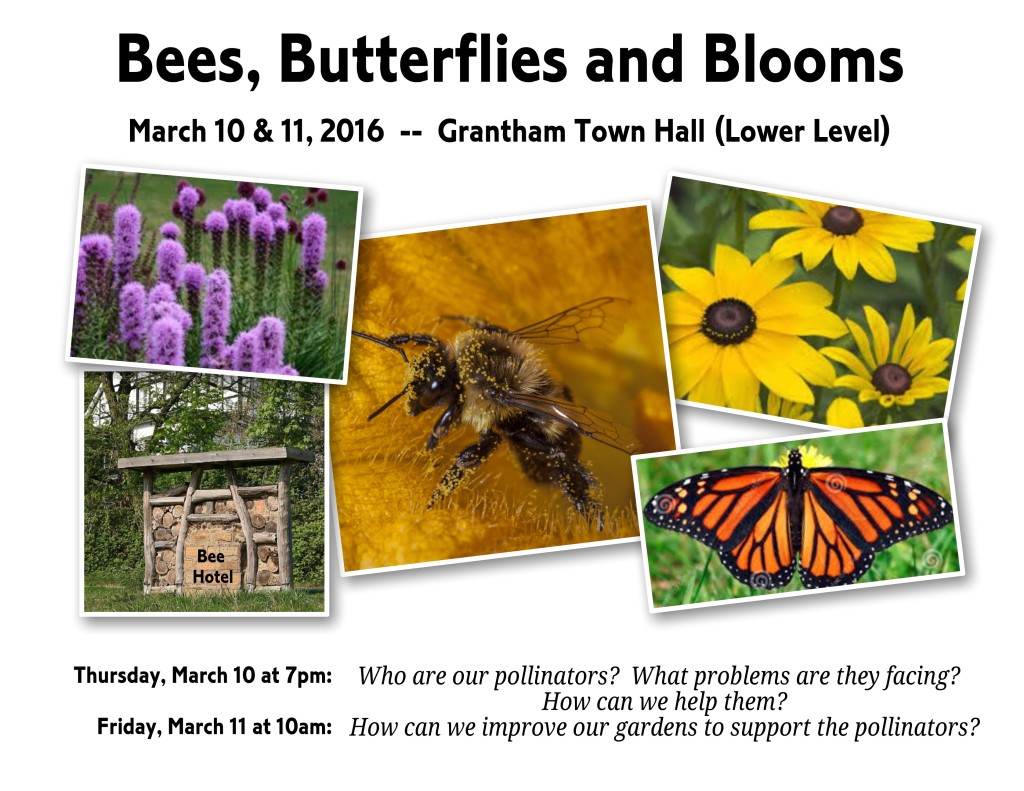 Schedule
Thursday evening, 7:00, March 10 at the lower level of the Town Hall
Casey Sylvain, Laurie Field: Grantham Village School
Update on the morning's pollinator-related activities at the Grantham Village School
Sara Zahendra, Field Biologist, Vermont Center for Ecostudies (VCE):
Who are our pollinators? What is their impact on our economy? What problems are they facing?
Lionel Chute, Director of Natural Resources, Sullivan County:
What does science tell us about how we can help the pollinators?
Friday morning, 10:15, March 11 at the lower level of the Town Hall — Grantham Garden Club Meeting (open to the public)
Cathy Neal, Extension Professor/Specialist, Nursery and Landscape Horticulture, UNH:
What can we do as gardeners and in our gardens to help the pollinators?
---
For additional news on New Hampshire Farms, agriculture,
and seasonal events, follow us on
Facebook