Home » Food System Builders
Open Farm Day Presentations Available
By Don Walker, Barnstead Farmers & Gardners Network (February 25, 2015)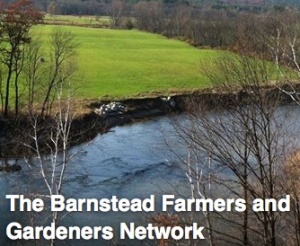 The Barnstead Farmers and Gardeners Network developed Barnstead Open Farm Day (OFD) to support and promote our local farms. OFD is a single day event when the participating farms are open to the public. The purpose is to educate the public about its local farms and the important role that they play in the local community as well as economy. Each farm plans its own tours, demonstrations and other fun events. Those that help to organize the event are responsible to arrange sponsors, promote the event and to create the map and brochure the public uses to find each farm. This is a self-guided tour and the public can choose which farms they would like to visit, in what order and for how long.
The Barnstead Farmers and Gardeners Network will be sponsoring the 4th annual Barnstead Open Farm Day July 25, 2015. This one day event has proved to be so successful and economically beneficial to our farmers, we would like to share this with other communities. We believe we have a good model that is easy to follow and adapt to any township in New Hampshire. We have created a short presentation that takes between 30 to 45 minutes, with a question and answer period following.
If you are interested in creating such an event in your community, please contact Robin Donovan at 269-5591, or Don Walker at 435-0277. The presentation is completely free, and we are willing to offer advice to any community starting such an event.
The ultimate goal is to have all New Hamsphire farms be open on the 4th Saturday of July, thus having an all-New Hampshire event that celebrates all of our family farms.
The Barnstead Farmers and Gardeners Network
PO Box 1
Center Barnstead, NH 03225
---
For additional news on New Hampshire Farms, agriculture,
and seasonal events, follow us on
Facebook