Contact the farm
Visit:
(
Directions
)
945 Penacook Rd. Contoocook, NH 03229
Home » Contoocook, Farm Profiles, Merrimack County (Concord/New London Region), Merrimack Valley
Contoocook Creamery at Bohanan Farm, Contoocook NH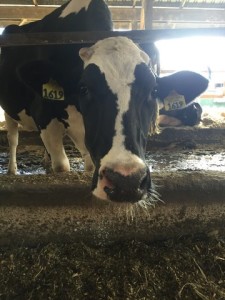 In the small town of Contoocook, New Hampshire, sits family-run, community-loved Contoocook Creamery at Bohanan Farm.
Bohanan Farm has been a thriving farm since the turn of the 20th century. Established by Lester Bohanan, it has been in his family for generations, with his great-granddaughter Heather and her husband, Jamie Robinson, its current owners. All members of the Robertson family work on the farm, and the Robertsons' two oldest sons plan to continue the tradition.
Despite the age of the farm, constant improvements and additions keep it efficient. The oldest barn, which is still being used today, dates back to the 1940s. The family started specializing in dairy a few decades ago, and the farm has flourished ever since. They also raise chickens for eggs and have a quarter-acre of U-pick blueberry and raspberry patches.
The farm consists of almost 1,000 acres, with 450 acres owned by the Robertsons. Over 200 acres are used to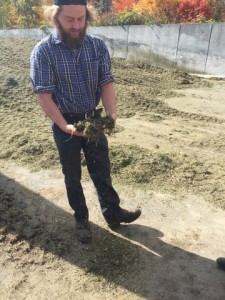 corn and grass. All feed needed for the cows and chickens is grown on the farm. Keeping it all in one place helps cut costs as well as ensures the feed is of the best quality for the animals. The farm is part of the Five Rivers Conservation Trust, which means that the property can never be developed and will remain wilderness or farmland for future generations. The Trust is dedicated to protecting New Hampshire's vibrant landscapes and unique wildlife. Thanks to special conservation easements and active land trusts, New Hampshire is able to keep much of its land rural. Bohanan Farm is proud to be a member of this organization and to reserve its 450 acres for future generations.
Over time, Bohanan Farm has expanded its dairy operation to over 400 cattle. All the cattle are born on the farm, and many of them spend nearly their whole life there. The cows are treated like family. All the girls are given names, and the Robertsons remember them all. Even the cows' personalities are used to place them in barns.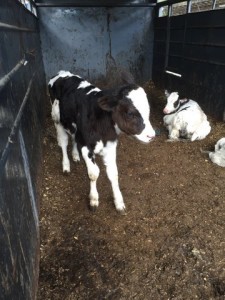 Some cows can't be with other cows, and the Robertsons do their best to keep all the girls happy. The cows at Bohanan Farm are some of the healthiest cows around, with a life expectancy much higher than average. They are not certified organic, but one can be sure that these cows are among the happiest and healthiest in New Hampshire!
The creamery sticks to basic milk and cheese production. They offer half and half as well as flavored milks in different seasons. Chocolate milk is always available and in high demand. Occasionally they will release strawberry, blueberry, coffee, or maple flavored milk. Their best-selling cheese is their cheddar cheese, but they also offer different flavors, including maple-smoked, garlic, and jalapeno.
The future looks bright for Contoocook Creamery. The two oldest sons, both of whom have a graduate degree from UNH Thompson School in Integrative Agriculture, plan to buy the farm from their parents and be co-owners. One plans to expand the farm and move all the cattle into one barn, rather than the four they have now. The brothers share a common interest in adding a store on the property that would hold a butcher shop and bakery. In the future, they hope to have their own packaging facility, as they currently make weekly trips to Maine to get their packaging done.
Contact Information:
Jamie and Heather Robertson
945 Penacook Rd.
Contoocook, NH 03229
603-717-5873
Website
Contoocook Creamery sells its products throughout New Hampshire and parts of Northern Massachusetts. For a full list of stores and farmstands, visit their website.
By Colby Sawyer Students: Meghan Leadbeater, Rachel Zalenski, Jilly Barile, and Dougie Avellino
Published on: December 10, 2015
Last modified on: May 2, 2016
---
For additional news on New Hampshire Farms, agriculture,
and seasonal events, follow us on
Facebook