Home » Farm Profiles, Merrimack Valley
Greenhill Collective Farm, Sutton, NH
By Megan Mitchell, Lauren Face, Hanna Bafageeh, Rosa Scavron, Colby-Sawyer College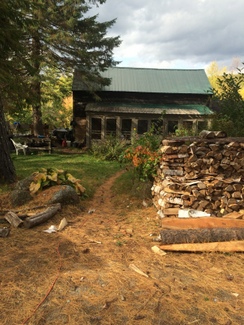 Greenhill Collective Farm, located in Sutton, New Hampshire, is a small, off the grid, certified organic farm owned and operated by Ben Dobrowski and his family. The "Collective" part of the farm name is related to the vision of eventually renting out small portions of the farm to people that want to farm but don't have the land to. They specialize in the production of organic vegetables sold to the community at local farmers markets and through their CSA (Community Supported Agriculture) program.
Ben studied permaculture at the University of Vermont in order to build the farm on land his family owned. He loves being able to provide organic vegetables for the town of Sutton, as well as neighboring towns, and enjoys being able to wake up every morning with a different job to do; nothing is the same two days in a row. Owning and operating a farm is what Ben wants to do for the rest of his life, and he puts all his effort into growing high quality produce and improving the business.
About four acres on this 50-acre farm are used for farming. The remaining acres are thickly wooded. Since the farm is geared toward vegetable production, you will not find many animals, although there are a few, including pigs and piglets as well as chickens. Eventually Ben would like to add goats.
In addition to the house, garage, and barn, the farm has two greenhouses that Ben uses for production of an assortment of plants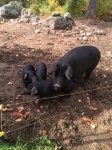 and vegetables. In one of the greenhouses, he recently constructed a wood-burning rocket mass heater, while the other relies solely on the sun as a heat source. Besides traditional crops such as peppers and eggplants, he grows non-traditional items including turmeric, a favorite among his customers. Ben is constantly trying new crops that he thinks his consumers will enjoy, and he looks to expand to a wider variety in the future.
A large portion of the farm's activity is mushroom production. Shiitake mushrooms are the main crop, because they have had the most success and are also in very high demand. They grow on oak logs harvested from the property, which also is a financial advantage. Sawdust containing mushroom spores is inserted in holes drilled into the logs, which are then covered with wax to prevent bacteria from entering. The logs are stacked and left to sit for one year. After a year, the logs are placed into a pond on the property and left there for 24 hours to soak. They are then taken out and leaned up against trees where they will grow for approximately ten days, or until they reach full maturity. Mushrooms are then sold to consumers through the CSA and also at the local farmers markets.
Greenhill Collective sells its products in a variety of ways. One is through the CSA, where the customer pays a fee upfront and receives a basket of vegetables every week from mid-June to mid-October. It also sells produce at two local farmers markets— Main Street Warner Evening Farmers Market and the Warner Area Farmers Market—and at the Fall Foliage Festival in Warner NH.
Greenhill Collective also hand-makes skin and lip balms from locally and organically grown products and sells them at the farmers markets. Ben would like to include more value-added products like maple syrup and some fruit in the future. Current plans include rebuilding the old barn on the property, as well as clearing land for planting perennials plants, fruit trees, and garlic.
Contact Information:
Greenhill Collective Farm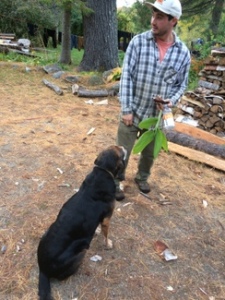 Kate, Ben and Luke Dobrowski
475 Birch Hill Rd Sutton, NH.
(603)540-1156
Retail:
Warner Area Farmers Market
5 East Main Street
Warner, NH. 03278
May- October
Saturdays 9am-1 pm
Main Street Warner Evening Farmers Market
Tuesday evenings in the Summer
3-6pm
Front yard of Main Street Bookends
Warner, NH
This profile was written by students at Colby-Sawyer College, New London, NH.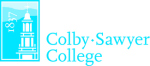 Published on: December 10, 2014
Last modified on: May 3, 2016
---
For additional news on New Hampshire Farms, agriculture,
and seasonal events, follow us on
Facebook