Home » From the Commissioner
Zachary Mason Picked for NASDA Policy Internship
New Hampshire Department of Agriculture, Markets & Food (December 21, 2014)
The National Association of State Departments of Agriculture (NASDA) has selected Zachary Mason of North Stratford for a prestigious policy internship for summer 2015. Zach is currently working as assistant shepherd and young stock manager at Northwinds Farm, a dairy and livestock farm in North Stratford owned by his parents, Scott and Heidi Mason. Zach graduated from Cornell University in 2012, with a B.S. in animal science, with concentrations in dairy production and food safety.
During college, Zach completed a summer internship at Dairy-Tech Group in Twin Falls, Idaho. In 2013 he was awarded a Research Fellowship at Purdue University's Institute for Accessible Science Summer Undergraduate Research, where he worked on a swine metabolism study.
Since returning to his family's farm, Zach has gotten involved with the NH Farm Bureau and its Young Farmers organization, initiating the revival of the Coos County YF chapter. Farm Bureau members have likely read his articles in The Communicator. Having grown up as an active 4-Her, he is now volunteering as a dairy and beef project leader for the Early Risers 4-H Club in Columbia.
Zach lost his eyesight when he was a very young child, but as he noted in his application for the NASDA internship, his accomplishments and contributions demonstrate that one "does not need vision to have vision." NASDA's public policy interns learn about legislation and regulations that affect American agriculture. Intern responsibilities include researching various legislative issues, representing NASDA in Congressional hearings, conference calls, etc., and providing written analysis of these events to NASDA policy staff. Zach will likely be writing articles for NASDA's weekly newsletters and helping with preparations for NASDA's annual meeting. Zach hopes to begin graduate studies in animal science this coming fall.
*****
The United Nations General Assembly has declared 2015 the International Year of Soils. The UN Food and Agriculture Organization is responsible for implementing the International Year of Soils, in cooperation with governments and the United Nations Convention to Combat Desertification. The Soil Science Society of America is coordinating with the Global Soil Partnership and other organizations to celebrate and raise awareness and promote the sustainability of our limited soil resources. December 5, 2014 was declared the first annual World Soil Day with a ceremony at the UN.
USDA's Natural Resources Conservation Service (NRCS) – America's agency for soil conservation, classification and studies (and formerly known as the Soil Conservation Service)–plans to capitalize on the UN declaration. Here in New Hampshire, NRCS State Conservationist Rick Ellsmore says, "The International Year of Soils is an opportunity to celebrate our accomplishments and continue our partnerships to protect and improve New Hampshire's soils for the benefit of all citizens. Land use and soil management have direct impacts on soil health, water quality, food security, ecosystem health and sustainable development. Improved soil health also increases ecosystem and community resilience to a changing climate."
*****
Dairy producers should take note of USDA's extension of the sign-up deadline for the new dairy Margin Protection Program to Friday, December 19. NH Farm Service Agency State Executive Director Jay Phinizy wants to make sure our dairies take full advantage of the new program and what it has to offer. "If dairy farmers register for the MPP-dairy program for 2015 by this December 19—at any level of coverage–they will automatically receive a percentage increase in their production history based on the national average for 2014." Phinizy expressed concern that farmers who do not register by December 19 will also miss out on any increase adjustment for 2016 based on the 2015 national production average. Producers should contact their county FSA office.
Lorraine Merrill, Commissioner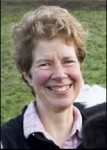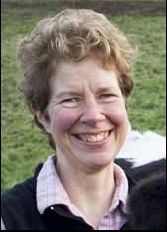 Department of Agriculture, Markets, & Food
(This column is excerpted from the Weekly Market Bulletin, December 11, 2014 )
SUBSCRIBE TO THE ENTIRE WEEKLY MARKET BULLETIN:
The NH Department of Agriculture, Markets & Food Division of Agricultural Development compiles market information and publishes the Weekly Market Bulletin for the agriculture community. The Bulletin is the department's 'publication of record' and includes appropriate industry notices, announcements, seasonal information and market survey data. Subscribers may advertise in the popular agricultural classified advertising at no charge. One-year subscriptions are $28 for delivery by U.S. Postal Service, or $22 for delivery by secure internet. Sign up for the Weekly Market Bulletin by calling the office at 271-2505 and providing a credit card for payment; or visit the office at 25 Capitol St., Concord; or mail in your request with a check. Be sure to provide your address, phone number, and if you are requesting an online subscription, an email address.