Home » From the Commissioner
Yogurt, Apples and Honey on First Lady's Snack Menu
New Hampshire Department of Agriculture, Markets & Food (March 15, 2012)
First Lady Michelle Obama was in Penacook NH last Friday to promote her Let's Move! initiative that promotes better nutrition and increased physical activity to achieve healthy weights for children. Evelyn Hart, NH nutrition specialist for the New England Dairy & Food Council, was invited to the event at the Penacook Community Center because of the partnership between Mrs. Obama's Let's Move! initiative and the National Dairy Council and National Football League Fuel Up to Play 60 program. Ten percent of New Hampshire schools are implementing the Fuel Up to Play 60 program which is also geared to helping kids develop healthier eating and physical activity habits, with many more getting involved.
Hart reports the First Lady joined daycare students for 'pretend' shopping to learn which foods were fruits and which were vegetables. Mrs. Obama joined the children for a healthy snack of yogurt and fresh apples dipped in honey from the White House bee hives. She joined the children in some 'bunny hop' activity before she moved to the gym, where she was introduced by New Hampshire's First Lady Dr. Susan Lynch and Concord Mayor Jim Bouley to the crowd of adults waiting to hear her speak.
The First Lady described the state of New Hampshire as a model for what she would like to see happening across the country, bringing people together to address children's health. "You all are doing wonderful things, like building bike lanes, starting up farmers' markets, which is critical," she said. "And right here at Penacook Community Center, you've started a garden…to encourage the kids to try new fruits and vegetables and to teach them about where food comes from."
Mrs. Obama praised efforts that support healthy food initiatives, including USDA's new school lunch meal patterns, food and beverage industry product reformulations to reduce sugar and fat, and healthier restaurant kids' menus. She cited New Hampshire initiatives including the new school a la carte nutrition standards regulations and NH Department of Education goals to have 20 schools achieve Healthier US School Challenge recognition in the next school year, and to double that number in the following year. She announced that Concord is the second city in New Hampshire, joining Keene, to become a Let's Move! city. These cities have committed to refurbishing parks, adding bike trails and playgrounds to encourage children and families to be more physically active, and promoting Healthier US School Challenge gold standard status in their schools. "They're hosting fun things like cooking and nutrition classes," she added.
* * * * * *
            Some good news comes from Strafford County's budget deliberations. On Saturday the county legislative delegation approved the County Commissioners' recommended funding levels for UNH Cooperative Extension and Strafford County Conservation District. The budget includes funding to run scaled-back programs for cooperative extension, the domestic violence program and the soil conservation district, all of which have reorganized to gain efficiencies and reduce costs. Among the many county residents who have communicated their concerns about the zeroing out of these programs in last year's budget, were 4-H Club members who attended the public hearing before legislators from the county delegation to speak of the importance and value of the 4-H program and its services.
In an email, John Pike, dean and director of UNH Cooperative Extension, said he was very pleased that $103,515—in addition to office space provided by the county—has been included in the budget for Strafford County/UNHCE. "This is indeed great news for UNH Cooperative Extension and a return to all 10 counties providing support." He said this level of funding is in keeping with the new Re-Extension county funding model. The appropriation will support the hiring of an administrative assistant, 4-H program coordinator and a field specialist. The specific field specialty area will be finalized in consultation with county officials and others.
Lorraine Merrill, Commissioner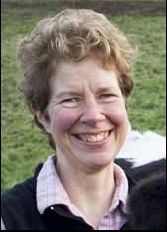 (reprinted from the Weekly Market Bulletin, March 14, 2012)
SUBSCRIPTION NOTE:
The NH Department of Agriculture, Markets & Food Division of Agricultural Development compiles market information and publishes the Weekly Market Bulletin for the agriculture community. The Bulletin is the department's 'publication of record' and includes appropriate industry notices, announcements, seasonal information and market survey data. Subscribers may advertise in the popular agricultural classified advertising at no charge. One-year subscriptions are $28 for delivery by U.S. Postal Service, or $22 for delivery by secure internet. Sign up for the Weekly Market Bulletin by calling the office at 271-2505 and providing a credit card for payment; or visit the office at 25 Capitol St., Concord; or mail in your request with a check. Be sure to provide your address, phone number, and if you are requesting an online subscription, an email address.