UNH Provost John Aber says he found strong support for the job Jon Wraith has done since he was appointed Acting Dean of the College of Life Sciences and Agriculture a year ago, after former Dean Tom Brady announced his retirement.  Aber reconvened the search committee in May to work with the College Executive Committee to review options for next steps on the dean position.  Two possibilities were considered: a national search, or the appointment of Interim Dean Wraith as Dean and Director of the NH Agricultural Experiment Station for a full five-year term ending June 2016. Wraith came to UNH as Associate Dean for Agriculture and Associate Director of the Ag Experiment Station in 2008 from Montana State University where he was professor and chair of the department of land resources and environmental sciences.
Provost Aber said that despite the difficult financial times for UNH and the College, and a series of challenging issues requiring decisive action, he received positive statements from faculty and staff who expressed appreciation for Wraith's open approach, effective communication, and inclusive decision-making.  The five-year appointment includes Wraith's first year serving as acting dean, and is renewable.
The National Milk Producers Federation (NMPF) has selected Rosie Cabral, a PhD student of UNH dairy nutrition Professor Pete Erickson, as the top recipient of the NMPF National Dairy Leadership Scholarship. The prestigious Hintz Memorial Scholarship awards Cabral with $7,000 toward the costs of her graduate studies at the university. This award is given to students who exhibit academic excellence and whose research demonstrates a strong, positive contribution to the dairy industry. The award letter states, "The NMPF Scholarship Committee is both impressed and interested in your research proposal 'Improving Immunity in the Neonatal Dairy Calf.'  They believe your research addresses an important and all-encompassing concern in the dairy industry, and will be of great benefit to dairy cooperatives and their member producers."
Those who attended the COLSA research presentations at the 2012 Farm & Forest Expo will likely remember Rosie's engaging presentation of her ongoing research results. The upstate New Yorker also earned her master's degree at UNH. Erickson brags that Cabral is already the primary author on three articles (two published in the Journal of Dairy Science, and one which has been submitted to the Journal of Animal Science), and co-author of two additional articles published in the Journal of Dairy Science. She will represent UNH at the Northeast Graduate Student paper competition at the American Dairy Science Association meeting this month in Phoenix.
The early spring continues to bring earlier ripening of fruits and vegetables. Farmers markets and farmstands are stocked with a bigger-than-usual variety of early produce. Strawberries started ripening two weeks ahead of the typical schedule in many areas, and now blueberries are coloring up early. Ron and Lois Laurence of Blueberry Bay Farm in Stratham opened their 1,300-bush plantation for picking on June 23. The Laurences grow a variety of vegetables, herbs and flowers, too. All their crops are available as pick-your-own only. The farm is especially family-friendly and promotes education, with Lois offering regularly scheduled story hours for children. The Laurences also suggest customers visit the nearby Great Bay National Estuarine Reserve Sandy Point Discovery Center while they are in the area.
People also come to Stratham from miles around to pick blueberries at Bob and Irma Goodrich's Saltbox Farm, or purchase already-picked blueberries. Meadow's Mirth at Berry Hill Farm in Stratham offers PYO blueberry CSA shares. These are examples of the distinctive and creative marketing approaches New Hampshire farmers offer their customers.
Lorraine Merrill, Commissioner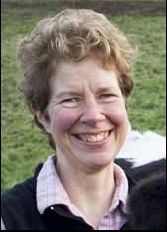 (reprinted from the Weekly Market Bulletin, June 27,  2012)
SUBSCRIPTION NOTE:
The NH Department of Agriculture, Markets & Food Division of Agricultural Development compiles market information and publishes the Weekly Market Bulletin for the agriculture community. The Bulletin is the department's 'publication of record' and includes appropriate industry notices, announcements, seasonal information and market survey data. Subscribers may advertise in the popular agricultural classified advertising at no charge. One-year subscriptions are $28 for delivery by U.S. Postal Service, or $22 for delivery by secure internet. Sign up for the Weekly Market Bulletin by calling the office at 271-2505 and providing a credit card for payment; or visit the office at 25 Capitol St., Concord; or mail in your request with a check. Be sure to provide your address, phone number, and if you are requesting an online subscription, an email address.