Home » From the Commissioner
What's Farm Typology?
New Hampshire Department of Agriculture, Markets & Food (May 8, 2013)
Typology is the study or systematic classification of types that have common characteristics. The USDA Economic Research Service (ERS) recently updated its farm typology for the first time in 15 years to reflect the impacts of inflation on both commodity prices and farm expenses. ERS has adjusted the criteria from gross farm sales to gross cash farm income, to more accurately account for the growing number of production contract farms in the livestock and poultry sectors. ERS says the updated categories of farms also reflect the growth in farms with sales or income of more than $1 million a year.
The 'Small Family Farms' category now includes all farms with income less than $350,000 (formerly $250,000 in the old typology). The Small Family Farms category is further divided into low sales (under $150,000) and moderate sales ($150,000-350,000), with sub-categories reflective of operators' main occupation in each. Retirement farms are operated by owners retired from their primary occupation. Off-farm occupation farms, termed 'residential/lifestyle farms' under the old typology, are farms where the owners have non-farm primary occupations. Farm occupation farms are operated by owners whose primary occupation is farming.
Family farms include "any farm where the majority of the business is owned by the operator and individuals related to the operator." Non-family farms do not meet that criterion. Midsize family farms are a new category, with sales between $350,000-999,000. Large-scale family farms include all family farms with $1 million or more in sales—divided into large farms with $1 million to $4,999,999, and very large farms covering all farms with sales of $5 million or more. According to the 2007 Ag Census, 72% of New Hampshire's 4,166 farms reported under $10,000 in sales—and 96% of all farms in the state were classified as Small Farms, with sales under $250,000. Still, that left 150 farms grossing more than $250,000 a year.
_____________
NOFA-NH (the Northeast Organic Farmers Association of NH) is moving from their cramped office on Park Street in Concord to their new home at New Hampshire Audubon's McLane Center at 84 Silk Farm Road in Concord on June 1. The organization will not only have a larger office space, but they will also have access to the meeting rooms and facilities at Audubon. NOFA-NH leaders say the move will enable the organization to expand its partnerships and educational programming and its ability to support New Hampshire organic farmers.
_____________
Farm Bill negotiations are heating up again in Washington, and for the first time in decades New Hampshire has a member on a Congressional Agriculture Committee. Second District Congresswoman Annie Kuster met recently with a round table of Granite State farm and food and nutrition leaders to hear their concerns and priorities for the 2013 Farm Bill. Now is a good time for farmers, conservationists and eaters to communicate with the Congresswoman about their Farm Bill concerns and priorities. Call Rep. Kuster's Concord office at 603-226-1002 or send written comments by email through her Congressional website http://kuster.house.gov.       
______________
The public comment period on the emergency quarantine in response to the detection of emerald ash borer is open until May 8. The department's objective is to slow the spread of this federally regulated insect and minimize the damage and economic losses caused by EAB. The hope is that biological controls will be developed to help keep EAB in check. Visit www.nhbugs.org to submit comments on the quarantine. Find information about EAB and the quarantine, and about other damaging forest insects and diseases. Report suspect trees or insects from the website, and upload photos for identification. Find information about compliance agreements for regulated businesses, and sign up to get emailed bug updates. 
Lorraine Merrill, Commissioner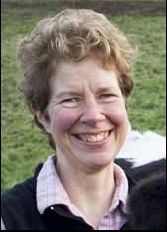 (reprinted from the Weekly Market Bulletin, May 1, 2013)
SUBSCRIPTION NOTE:
The NH Department of Agriculture, Markets & Food Division of Agricultural Development compiles market information and publishes the Weekly Market Bulletin for the agriculture community. The Bulletin is the department's 'publication of record' and includes appropriate industry notices, announcements, seasonal information and market survey data. Subscribers may advertise in the popular agricultural classified advertising at no charge. One-year subscriptions are $28 for delivery by U.S. Postal Service, or $22 for delivery by secure internet. Sign up for the Weekly Market Bulletin by calling the office at 271-2505 and providing a credit card for payment; or visit the office at 25 Capitol St., Concord; or mail in your request with a check. Be sure to provide your address, phone number, and if you are requesting an online subscription, an email address.