Home » From the Commissioner
NH Weekly Market Bulletin: March 4, 2009
New Hampshire Department of Agriculture, Markets & Food (March 5, 2009)
When Helen Brody wrote her popular book, New Hampshire From Farm to Kitchen: A unique exploration of New Hampshire farms and their products in 30 profiles and 118 recipes, which was published in 2004, she was frustrated not to be able to include more farms and farmers. Now she has found a way to tell the stories of an unlimited number of farms by creating the New Hampshire Farm Network website, www.newhampshirefarms.net Helen, a member of the Department's Agricultural Advisory Board, was inspired by her interviewing and writing about the farmers in her book. Her goal for the website is to include all the farmers in New Hampshire who would like their farms to be represented. A food writer and marketer, Helen writes to engage both farm people and folks who mostly know the fork end of the farm-to-fork story.
"To be sure, there are directories of New Hampshire farms," she says, "but as with the book, and unlike a directory, more expansive profiles of farms and farmers might very well serve to break down the image of food as a machine manufactured off the shelf item." The website gives Helen a place to tell the stories of farm women, similar to the way she included them in the farm profiles in her book, along with their recipes using foods produced on their farms. "In doing book signings at farmers' markets across the state as well as outside of New Hampshire, it was obvious to me that women, in addition to keeping a home functioning efficiently, were the public face of many farms," Helen explains. "They unloaded the trucks, set up the displays, told customers how to prepare their goods, and generally were the sales force and bookkeepers."
Further research has shown her that women's importance on farms extends to all farm women. In addition to farm profiles that highlight the unique character, settings, and products of each farm, the website features short articles about the women and their roles on the farms. Articles can be located by county and by type of story. Intended to be a service to farmers and to customers and supporters of New Hampshire agriculture, the website also features listings of upcoming events, where to find seasonal items, recipes using farm-produced foods, and discussion forums.
Helen invites any and all farmers to provide information and photos of their farm. Contact her through the website (click on 'Contact Us') and she will follow up to set up a brief telephone interview.
The American Farm Bureau Federation recently launched a website, Your Agriculture, at www.fb.org/yourag, to communicate with consumers and the non-farming public about farming and ranching. The site offers consumers opportunities to learn about farmers and take virtual tours and ask questions about their operations. A quiz tests whether a site visitor's farm I.Q. is as high as "a fifth-grade farm kid." Other features include a consumer guide to farm policy, 'conversations on animal care,' news for 'foodies,' and information tailored to educating consumers.
Another dedicated friend of New Hampshire agriculture, Carl Schmidt of Orford, has written a guest column for this issue on getting tax relief for old barns and other historic farm structures. A historian and retired foreign service officer, Carl has become the leading advocate for preserving and protecting the state's dwindling inventory of traditional agricultural buildings. He chairs the state Historic Agricultural Structures Advisory Committee and received the 2006 Andrew L. Felker Award for significant contributions to the health and vitality of New Hampshire agriculture.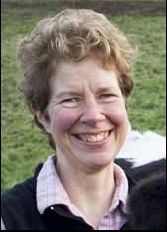 Lorraine S. Merrill, Commissioner
State of New Hampshire
Department of Agriculture, Markets & Food
Weekly Market Bulletin – March 4, 2009
Reprinted with permission