Home » From the Commissioner
NH Weekly Market Bulletin: March 11, 2009
New Hampshire Department of Agriculture, Markets & Food (March 16, 2009)
Mary Anne Broshek believes it was her mother's longing for the farm where she had grown up that led her parents in 1951 to buy the farm in Andover which has been Broshek's home for nearly 20 years. Broshek spent childhood summers at the farm, until her family moved there fulltime in 1969. Broshek moved back to the farm from Concord in 1990, hoping to make farming her full-time occupation. She constructed a greenhouse, built up two large garden plots, and sold seedlings and vegetables from her organiccertified farm for several years. But as a single person she found her job was too demanding to also maintain the farm business.
She and her sister placed the farm under a permanent conservation easement 1998, when Broshek became sole owner of the farm. She was preparing to retire in 2004, when she was introduced to the consultants of Keene-based Land for Good at a NOFA conference, and to the concept of farm transfer. "They offered me a chance to be a pilot for working on a plan to transfer my farm to someone who wanted to farm but did not have land," Broshek explains. She soon learned about Katherine Darling, a young woman in Andover who wanted to farm and needed an affordable way to get access to land.
The process and emotions of succession, transfer, and estate planning can overwhelm farm owners, keeping them from taking necessary steps to ensure the desired outcomes. The high cost of farm real estate is an impediment to younger generations obtaining farms, and to the elder generations who want to sell or bequeath farms to buyers or heirs.
Necessity is the mother of invention, and some farm owners around the state are getting creative in finding ways to rent or lease land to younger farmers' related or unrelated. Some of these arrangements work as 'incubator farms' that allow young growers or farmers to gain experience and build markets and equity. The new farmers then buy their own farms. In other cases, steps are taken to move the renting relationship to either partnership or purchase of the land.
Darling had worked on an organic farm in North Carolina. "The best thing that working on a farm did for me was to break down any preconceptions I had about the farming lifestyle. Namely, that farming is not romantic, simple, failure- free, or easy."
Darling and Broshek found they had many shared interests and values, and agreed to a trial period of up to five years. Darling has worked winters as a ski guide in Idaho. She created a detailed business plan for her Two Mountains Farm, with a CSA (Community Supported Agriculture), farm stand and farmers market sales. She has saved up to buy equipment and other improvements without borrowing.
With eyes wide open to the "tough, risk-laden process of market-farming," Darling relishes a close working relationship with the land and nature, and embraces a work ethic that includes physical labor, and continuous, dynamic learning. "Katherine has done an incredible job building a viable business," Broshek reports. "I have found someone who loves this farm as much as I do." Now in the last year of their trial period, both women are optimistic. With no heirs, Broshek has found a way to pass her farm on to someone whose care and goals she respects. Farm transfers can work with family members as well, she notes. "I recommend this to anyone who loves their land and wants it to stay as a farm."
Specialists from UNH Cooperative Extension and the Farm Transfer Network of New England will present a workshop on Farm Succession and Transfer Planning March 17. Sign up by March 12 to assure a place.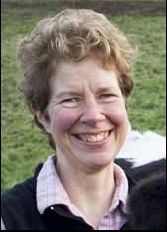 Lorraine S. Merrill, Commissioner
State of New Hampshire
Department of Agriculture, Markets & Food
Weekly Market Bulletin – March 11, 2009
Reprinted with permission