Home » From the Commissioner
Warning on Backyard Poultry and Hay Scams
New Hampshire Department of Agriculture, Markets & Food (October 21, 2016)
From the Commissioner, NH Department of Agriculture, Markets & Food
Due to this year's record number of Salmonella outbreaks related to live poultry exposures, the U.S. Centers for Disease Control and Prevention (CDC) has issued cautions for backyard poultry owners. The CDC reports that as of late September, 895 people were infected in eight separate multi-state outbreaks of Salmonella in 48 states. Those sickened ranged in age from less than one year to 106, with a median age of 27. New Hampshire has had 16 reported cases.
Epidemiologic, traceback, and laboratory findings linked the eight outbreaks to contact with live poultry, such as chicks and ducklings, from a number of hatcheries. Ill people had purchased baby poultry from various suppliers–including feed supply stores, Internet sites, hatcheries, and friends. Ill people reported purchasing live poultry to produce eggs, learn about agriculture, have as a hobby, enjoy for fun, keep as pets, or give as gifts. Places ill people reported contact with live poultry included their home, someone else's home, work, or school. The CDC offers these key messages for poultry owners:
Regardless of where they were purchased, all live poultry can carry Salmonella bacteria, even if they look healthy and clean.
2016's record number of illnesses linked to contact with backyard poultry is a reminder to take steps to keep your family healthy while enjoying backyard flocks.
Always wash hands thoroughly with soap and water right after touching poultry or anything in the area where the birds live and roam.
      Do not let live poultry inside the house.
Do not let children younger than 5 years handle or touch chicks, ducklings, or other live poultry without adult supervision.
Read more CDC advice for backyard flock owners: www.cdc.gov/salmonella/live-poultry-05-16/advice.html.
*****
Sue Veilleux of Jesta Farm in Hampton Falls warns that scammers are taking advantage of the drought-induced hay shortage. A deal she saw advertised in The Hay Exchange for 50-pound bales delivered from New Jersey at $5/bale "sounded too good to be true." When told to wire the money to the supposed seller's bank, she knew she was right. "This hay ad is a total scam," says Veilleux. Using the Internet, she confirmed the address provided was phony. A hay dealer she knows in New York was approached by a scam like those Nigerian prince emails. A man identifying as Saudi Arabian sent a bogus check for hay—then asked the seller to wire back $65,000. Veilleux got a similar call from a man with a strong accent. "I'm afraid with the hay situation what it is, some may be taken in by this," adds Veilleux. Buyers and sellers beware.
*****
MPERF Board Recommends
The Milk Producers Emergency Relief Fund Board met twice in the last two weeks, voting last Tuesday to send three recommendations to the Governor and Legislature. At the first meeting on October 3, the board, chaired by Rep. Bob Haefner who also chairs the House Environment and Agriculture Committee, heard testimony from farm lenders, a dairy cooperative, several farmers and several senators. Sen. Jeb Bradley requested the department develop a plan for a one-time drought emergency payment that would concentrate resources on farms in the worst drought areas.
At the October 11 meeting, the board voted to recommend the $3.6 million emergency drought aid proposal, as well as including $2 million for the MPERF in each year of the next biennium budget. Governor Hassan has included this level of funding in her FY 2018/2019 budget. The board also recommended federal actions to address the dairy crisis–reforms of the Margin Protection Program and federal milk order system, and urged adoption of recommendations from the USDA Dairy Advisory Committee established in 2009.
Lorraine Merrill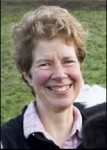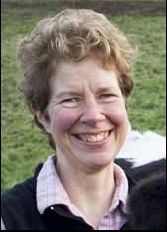 The above column is from the WEEKLY MARKET BULLETIN, Oct. 19, 2016.
Published weekly by the New Hampshire Department of
Agriculture, Markets & Food, Concord, NH. Subscriptions:
$28/year to receive by postal mail; $22/year to access by secure
internet. Either option must be paid in advance. Mastercard and
Visa accepted. Call 271-2505. Make checks payable to
Treasurer, State of NH. Subscriptions expire on the last week of
month indicated on mailing label. Advertising accepted in accordance
with rules of the Department of Agriculture, Markets &
Food and subject to final determination as to acceptability by the
Commissioner of Agriculture, Markets & Food. Advertising space
limited to subscribers only.
POSTMASTER–Send address changes to
Weekly Market Bulletin, NH Dept. of
Agriculture, Markets & Food
PO Box 2042 Concord, NH 03302-2042
Tel. 271-2505 Fax 271-1109
E-mail: marketbulletin@agr.nh.gov