Home » From the Commissioner
Waiting for that Change in the Weather
New Hampshire Department of Agriculture, Markets & Food (July 11, 2013)
The old saying is if you don't like the weather here in New England, just wait a minute and it will change. Farmers have been waiting a whole month—maybe this week it will change. The National Weather Service reports total rainfall for the month of June in Concord was nearly twice the normal—6.78 inches, vs. 3.69 inches.
The frequency of rain is as big a problem as the volume. Another venerable saying is "make hay while the sun shines." Making hay requires more than just one sunny day. Hay and haylage quality declines not only when mowed hay gets rained on, but also when the grasses and legumes mature beyond the optimal stage for livestock nutrition.  UNH Professor Emeritus Jim Holter used to advise that first-cutting hay loses quality steadily after June 1–until July, when it starts to improve as the second-growth starts to come in below the over-mature stuff.  Farmers are looking at plenty of really late first-cutting hay still standing—or lodged by the storms–in fields across the state.
Cool-season vegetables like spinach and lettuce and other greens, for radishes and peas, have thrived in the cool, rainy conditions. But corn has grown slowly through the shortage of warm sunshine. Somehow strawberry growers managed to harvest some really sweet and tasty fruit, although yields were down and growing conditions challenging.
Andre Cantelmo of Heron Pond Farm in South Hampton and Kensington summed up conditions in his June 29 post on the farm website:  "As farmers we are having a hard time adjusting to what might now be called a wet year after three very dry ones. Our window of time for preparing ground and cultivating for weed control was mighty short and now the chance for rain seems perpetual. Crops generally grow well in wet years (aside from potential problems with blight and other moisture driven diseases) but they are often harvested from a sea of weeds! Let us hope that the soil dries out regularly to allow for the good work to continue."
Despite the heat, humidity and showery forecast last Sunday, the Slow Food Seacoast and Heirloom Harvest Project Farm-A-Q at Brandmoore Farm in Rollinsford drew a crowd of about 370. Haley Wicklein, farm neighbor and teacher in the Concord elementary schools' Project SEE (science and environmental education) program, says it was a great day to enjoy locally raised, farm fresh, heirloom and heritage foods prepared by chefs from a dozen of the Seacoast's favorite restaurants, plus farm tours, a wild-edible walk, canning and butter-churning demonstrations, children's crafts and live music.  New, young farmers Phil Brand and Rebecca Moore started their diversified, dairy, pork and vegetable operation at the farm they began leasing from retired dairy farmer Robin Aikman last year.
…..
Summer is when high school and college students can get hands-on, real-world experience through work and internships. Earl Brady, a pre-vet animal science major at the State University of New York-Cobleskill who grew up on his family's farm in Columbia and was active in both FFA and 4-H, landed a coveted summer internship at Genex Cooperative, Inc.'s Stony Hill Complex in Shawano, Wis. The facility houses the cooperative's elite dairy genetics herd. Earl and two fellow-interns write about their work experience, the skills they are developing, and what they are learning about bovine reproduction on their blog, 'Bottles and Bulls in Dairyland.' Check it out at http://genexgenesisinternship.blogspot.com/. 
Genex is a genetics and artificial insemination subsidiary of Wisconsin-based CRI (Cooperative Resources International). Prior to the merger with CRI, Genex was based in Ithaca, NY, and traces its heritage back to the old New Hampshire Artificial Breeding Association, founded in 1945, and later merged to form the NH/VT Breeding Association, which maintained its bull stud and headquarters in Concord for years. 
Lorraine Merrill, Commissioner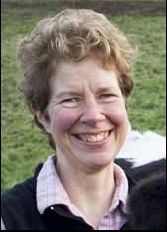 (reprinted from the Weekly Market Bulletin, July 3, 2013)
SUBSCRIPTION NOTE:
The NH Department of Agriculture, Markets & Food Division of Agricultural Development compiles market information and publishes the Weekly Market Bulletin for the agriculture community. The Bulletin is the department's 'publication of record' and includes appropriate industry notices, announcements, seasonal information and market survey data. Subscribers may advertise in the popular agricultural classified advertising at no charge. One-year subscriptions are $28 for delivery by U.S. Postal Service, or $22 for delivery by secure internet. Sign up for the Weekly Market Bulletin by calling the office at 271-2505 and providing a credit card for payment; or visit the office at 25 Capitol St., Concord; or mail in your request with a check. Be sure to provide your address, phone number, and if you are requesting an online subscription, an email address.