Home » From the Commissioner
USDA Speeds Up Disaster Programs
New Hampshire Department of Agriculture, Markets & Food (July 19, 2012)
The massive drought stretching from Hawaii to Delaware is now the largest natural disaster area USDA has ever declared. With protracted drought and heat shriveling crops across much of the country, Agriculture Secretary Tom Vilsack last week announced a package of disaster program improvements that will speed up delivery and increase flexibility of assistance to farmers and ranchers devastated by natural disasters.
Vilsack announced three significant improvements to decades-old USDA programs and processes related to Secretarial disaster designations: a final rule that simplifies the process for Secretarial disaster designations and will result in a 40 percent reduction in processing time; a reduced interest rate for emergency loans that effectively lowers the current rate (unchanged since 1993) from 3.75 percent to 2.25 percent; and a payment reduction on Conservation Reserve Program (CRP) lands qualified for emergency haying and grazing in 2012. These regulations had not been substantively revised since 1988.
The disaster designation process will no longer require initiating requests from state governors. One thing that will not change is the criteria used for triggering a disaster designation. To qualify for disaster designation, a county must either show a 30 percent production loss of at least one crop countywide, or a survey of producers must show that other lending institutions are not able to provide emergency financing.
A natural disaster designation makes all qualified farm operators in designated areas eligible for low-interest emergency loans. Under the new rules, a county is nearly automatically qualified for disaster aid once it is categorized by the U.S. Drought Monitor as a severe drought for eight consecutive weeks during the growing season. As of the 12th of July, 1,016 primary counties in 26 states were designated as natural disaster areas. A map on the USDA website paints a dramatic picture of just how much of the country is affected by the current drought disaster—and why grain markets are soaring. Last week USDA cut its 2012 corn yield predictions by 20 bushels per acre, sending prices close to $7/bushel—and giving livestock producers in all regions a bad case of the jitters.
USDA encourages farmers and ranchers to contact their crop insurance companies and local USDA Farm Service Agency Service Centers, as applicable, to report damages to crops or livestock loss. In addition, USDA reminds livestock producers to keep thorough records of losses, including additional expenses for such things as feed purchased due to lost supplies. More information about federal crop insurance may be found at www.rma.usda.gov.
The numbers are in from NASS  on the 2012 maple season. The unusually warm—make that hot—weather in March brought a premature halt to the sap-gathering season. The USDA National Agricultural Statistics  Service says total New England production was down 27% from 2011's near record production of 1.70 million gallons, to 1.24 million gallons. This was with a five percent increase in the number of taps compared to last year. Sap of significantly below-average sugar content added to the challenges of the 2012 season, taking an average of 48 gallons of sap to make one gallon of syrup this year.
New Hampshire maple producers made 76,000 gallons of syrup—the lowest yield since 2007, down 36 percent from last year's bumper crop of 120,000 gallons. The Granite State ranked third in New England and sixth in the nation, with 4 percent of total U.S. maple production.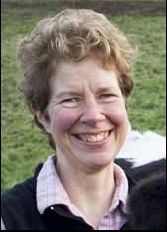 Lorraine Merrill, Commissioner                                                                        
(reprinted from the Weekly Market Bulletin, July 18,  2012)
SUBSCRIPTION NOTE:
The NH Department of Agriculture, Markets & Food Division of Agricultural Development compiles market information and publishes the Weekly Market Bulletin for the agriculture community. The Bulletin is the department's 'publication of record' and includes appropriate industry notices, announcements, seasonal information and market survey data. Subscribers may advertise in the popular agricultural classified advertising at no charge. One-year subscriptions are $28 for delivery by U.S. Postal Service, or $22 for delivery by secure internet. Sign up for the Weekly Market Bulletin by calling the office at 271-2505 and providing a credit card for payment; or visit the office at 25 Capitol St., Concord; or mail in your request with a check. Be sure to provide your address, phone number, and if you are requesting an online subscription, an email address.