Home » From the Commissioner
USDA Disaster Help, Plant Marketing Tips, Ag Commissions Meet
New Hampshire Department of Agriculture, Markets & Food (January 28, 2012)
Agriculture Secretary Tom Vilsack recently announced allocations of disaster assistance to help farmers, landowners, communities and others recover and rebuild after a year of natural disasters across all regions of the country—including New England. Funding comes through USDA's Natural Resources Conservation Service's Emergency Watershed Protection (EWP) and the Farm Service Agency's Emergency Conservation Program (ECP).
New Hampshire's share is $443,000 to help with recovery from 2011's series of disasters. These funds are in addition to disaster assistance made available through the Farm Service Agency's farm loan programs. The funds are specific to major disaster events experienced in New Hampshire over the 2011 growing season, notes FSA State Executive Director Jay Phinizy. "There is the possibility for additional applications; however, those applicants would be in a queue as are current applications," he explains.
ECP requests from New Hampshire funded with the announced allocation include damage caused by the spring flooding in Grafton County; Tropical Storms Irene and Lee in Grafton, Merrimack and Belknap counties; and the Halloween snowstorm in Hillsborough County. Anyone who thinks they may be eligible and have not yet filed a request for ECP or loan assistance should contact their county USDA FSA office. New Hampshire's allocation for the Emergency Conservation Program includes $30,000 flood, $258,000 hurricane, $35,000 severe snowstorm, for a total $323,000.
New Hampshire's allocation through NRCS for the Emergency Watershed Protection Program is $100,000 for financial assistance, plus $20,000 for technical assistance. State Conservationist Rick Ellsmore says all the EWP funds are already committed. The money will fund streambank stabilization and debris removal projects in the North Country.
The NH Plant Growers and NH Landscape associations had a great crowd for their joint annual meeting last week. The lack of snow probably contributed to a higher than usual attendance rate for the landscapers. Many participated in the session presented by Bob Wolff of the Division of Pesticide Control on the rules for certification eligibility requirements for the new Lawn-care and Right-of-way pesticide applications.
The keynote and morning speakers focused on business and marketing trends, especially for marketing plants. Bridget Behe of Michigan State University really got the audience's attention with her talk on how demographics matter in marketing. She explained how new technology is being used to help marketers understand how people react to displays in a garden center or nursery, for example. Angela Palmer of Plants Nouveau LLC spoke about getting today's younger generations engaged in plants and gardening. She emphasized the essential use of social media not only for reaching younger people, but also those in the biggest population on Facebook—women aged 55-65. Gail McWilliam Jellie gets great responses to posting ag facts on the department's Facebook page. Check it out.
* * * * * *
            The Farm & Forest Expo is next week, and Theresa Walker, member of the Durham Ag Commission, wants to spread the word about the first meeting of the new local agricultural commissions group. She says the group welcomes all members of local ag commissions—and also all those who are interested in, considering or working on starting an agricultural commission in their town. The NH Agricultural Commissions 1st Annual Meeting will be held on Saturday, February 4th from 12:30pm – 2pm at the Farm & Forest Expo at the Center of NH in Manchester, in the Dartmouth Room. Find out what's happening in towns and cities around the state, and exchange ideas and resources. Contact Theresa Walker, Durham Agricultural Commission, at theresawalker@comcast.net
Get all the details on all the meetings, workshops and events at Farm & Forest at www.nhfarmandforestexpo.org.
Lorraine Merrill,  Commissioner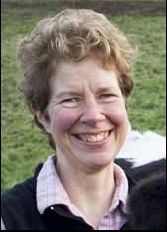 (reprinted from the Weekly Market Bulletin, Jan.25,  2012)
SUBSCRIPTION NOTE:
The NH Department of Agriculture, Markets & Food Division of Agricultural Development compiles market information and publishes the Weekly Market Bulletin for the agriculture community. The Bulletin is the department's 'publication of record' and includes appropriate industry notices, announcements, seasonal information and market survey data. Subscribers may advertise in the popular agricultural classified advertising at no charge. One-year subscriptions are $28 for delivery by U.S. Postal Service, or $22 for delivery by secure internet. Sign up for the Weekly Market Bulletin by calling the office at 271-2505 and providing a credit card for payment; or visit the office at 25 Capitol St., Concord; or mail in your request with a check. Be sure to provide your address, phone number, and if you are requesting an online subscription, an email address.