Home » From the Commissioner
Unique Maple Season and Landaff Cheese Wins World Prize
New Hampshire Department of Agriculture, Markets & Food (April 12, 2012)
Reports from maple producers vary by locale around the state, but many sugarmakers express frustration over the abrupt end to what started as an early and somewhat auspicious-looking season.  The Granite State Dairy Promotion annual meeting was held last Wednesday at Stuart & John's Sugar House ( http://stuartandjohnssugarhouse.com) at Windyhurst Farm in Westmoreland, with plenty of delicious food, starting with Ellie Adams's famous homemade doughnuts with maple icing. The sugar house was all done for the season. But Mickey Forbes reported that they were still boiling that day back home in Lancaster. However, he was pretty sure it would be the last day of their season
In Orford, Peter Thomson got a second lease on the 2012 season. The sap run had come to an apparent end with the heat wave last month, but when the weather changed to more normal temperatures he tried re-tapping a tree and found a strong sap flow. He ended up re-tapping about two-thirds of his sugarbush at Mount Cube Farm    (http://www.mtcubefarm.com) , for a total yield approaching an average year.
What do people do when soda and other sugar-sweetened beverages are not readily available?  Terry Johnson, executive director of Healthy Eating Active Living (HEAL) NH, reports that Dartmouth-Hitchcock Medical Center is learning the answer to that question. The hospital complex in Lebanon stopped selling or allowing sales of sugar-sweetened beverages as of January 1, 2012. Eliminating sodas, sports drinks, and other sugar-sweetened drinks is part of the medical center's efforts to support better health for employees, patients, and the community. The sugary drinks are not banned from DHMC—they just can't be sold there.
So what are people doing? They're drinking more water and milk. Plain water sales have increased over 30 percent, and milk sales are up about 15 percent. That comes at a time when fluid milk sales continue to erode by one percent or so a year nationally—even more in the Northeast. Johnson noted in an article in the latest issue of NH Business Review that DHMC uses an incentive strategy to encourage employees to make healthier choices—by decreasing prices on healthier food and beverage options, and slightly increasing the prices for less healthy alternatives.
Doug and Deb Erb of Springvale Farms in Landaff recently took third-prize in the open-class semi-soft cheese category at the World Championship Cheese competition held in Madison, Wis. Their Landaff Creamery Welsh-style cheese is made at their dairy farm, and aged at Vermont's Cellars at Jasper Hill. The Erbs are also recent recipients of a Value-Added Producer Grant (VAPG) awarded by USDA Rural Development. The Erbs received a working capital grant to support the growth of their Landaff Creamery farmstead cheesemaking venture. Deb reports that the program allowed them to use their supply of raw milk, the husband-and-wife team's labor and their revolving loans with Yankee Farm Credit as matches for the grant.
This week RD staff held a meeting in Lancaster to provide basic information on the VAPG program. Farmers, farmer groups, and farmer or rancher cooperatives are eligible for grants to develop feasibility studies, business plans, and marketing plans pertaining to value-added marketing opportunities for agricultural products. Funds are also available to pay certain working capital expenses related to operating a viable value-added business venture.
USDA Farm Services Agency State Executive Director Jay Phinizy has offered to help organize similar VAPG informational meetings with Rural Development staff in other regions of the state if there is interest. Please contact your county USDA FSA office if you or your organization would like to participate in such a meeting, or call the state office at 603-224-7941.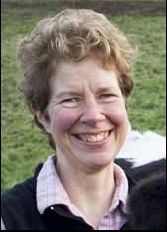 Lorraine Merrill, Commissioner                                                                                                                                                                           
(reprinted from the Weekly Market Bulletin, April 11,  2012)
SUBSCRIPTION NOTE:
The NH Department of Agriculture, Markets & Food Division of Agricultural Development compiles market information and publishes the Weekly Market Bulletin for the agriculture community. The Bulletin is the department's 'publication of record' and includes appropriate industry notices, announcements, seasonal information and market survey data. Subscribers may advertise in the popular agricultural classified advertising at no charge. One-year subscriptions are $28 for delivery by U.S. Postal Service, or $22 for delivery by secure internet. Sign up for the Weekly Market Bulletin by calling the office at 271-2505 and providing a credit card for payment; or visit the office at 25 Capitol St., Concord; or mail in your request with a check. Be sure to provide your address, phone number, and if you are requesting an online subscription, an email address.