Home » From the Commissioner
UNH Dairy Science Prof Receives Highest Award
New Hampshire Department of Agriculture, Markets & Food (July 28, 2013)
Earlier this month UNH Professor Pete Erickson received the nation's highest award for dairy science teaching at the annual meeting of the American Dairy Science Association in Indianapolis. This prestigious Land O'Lakes/Purina Teaching Award in Dairy Production recognizes outstanding teaching of undergraduate students in dairy science in North America. Erickson joined the faculty of the College of Life Sciences and Agriculture at UNH in 1997, bringing years of experience as a PhD ruminant nutritionist in the feed and pharmaceutical industries.
Erickson's appointment at UNH is 50% teaching, 25% research and 25% as dairy extension specialist. Erickson engages students in hands-on learning, challenging them to find answers to problems encountered at the university farms or dairy farms around the state. This no doubt contributes to the high level of performance of UNH dairy students in the regional and national Dairy Challenge competitions year after year. He also involves undergraduate students in his research projects, as well as advising countless graduate students in their research.
Former students who wrote letters in support of Erickson's nomination spoke of him as a valued mentor as they progressed in their own careers. Dairy farmers in the state likewise call on him for expert advice, including situations like dealing with flood-damaged forage crops during Hurricane Irene.
…..
This week's Food Safety Modernization Act (FSMA) update includes an announcement from FDA that they have redesigned the FSMA website: "The Food and Drug Administration (FDA) is expanding its outreach to small- and medium-size growers to address questions that have arisen since the proposed Produce Safety Rule was issued in January 2013. As part of the extended outreach, FDA is issuing several new publications focusing on key issues such as agricultural water and alternatives and variances to certain provisions in the proposed rule." FDA invites folks to look at the new site and provide feedback as to additional information they need, and how easy the site is to navigate. Check it out at www.fda.gov/fsma.
As a reminder, comments on the proposed rules are due by September 16, 2013. Visit the Constituent Update webpage to find an interview with the FDA Deputy Commissioner for Foods and Veterinary Medicine, fact sheets, and additional information to include how to comment on the proposed rule: www.fda.gov/Food/NewsEvents/ConstituentUpdates/ucm360866.htm.
…..
Miles Smith Farm of Loudon has launched a new program marketing locally raised meat to hospitals and other institutions. Owners Carol Soule and Bruce Dawson received a USDA Farmers Market Promotion Program (FMPP) grant to develop supply relationships between local livestock farmers (most of the 20 farms currently participating are in New Hampshire) and hospitals, schools and other institutional or commercial buyers.
Lakes Region General Hospital in Laconia and Franklin Regional Hospital in Franklin, both part of the LRGHealthcare, are the first two hospitals to participate in the NH Meat Hospital Program. "We are pleased to be providing locally produced, healthy beef to hospital employees, patients, visitors, volunteers, associates and their families," said Soule, whose farm acts as aggregator for multiple producers of meat to supply the hospitals. She reports LittletonRegionalHospital has also expressed interest in purchasing local beef. "While we raise our own animals, we also buy cattle from other farmers in New England to help fill these and other orders," Soule explains. "In this way we help other cattle farmers who raise their cattle humanely to find a local market for their animals, while meeting the increasing demand for local beef." She says New Hampshire's cattle herd can support the growing demand for local meat, but cattle farmers have to work together.
NH Hospital Meat Program also offers buying clubs for employees of participating institutions to purchase healthy, locally produced meats.  For more information about NH Meat call 603-783-5159 or visit www.milessmithfarm.com/hospitals
Lorraine Merrill, Commissioner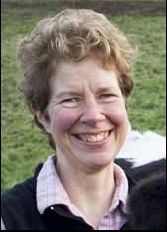 (reprinted from the Weekly Market Bulletin, July 24, 2013)
SUBSCRIPTION NOTE:
The NH Department of Agriculture, Markets & Food Division of Agricultural Development compiles market information and publishes the Weekly Market Bulletin for the agriculture community. The Bulletin is the department's 'publication of record' and includes appropriate industry notices, announcements, seasonal information and market survey data. Subscribers may advertise in the popular agricultural classified advertising at no charge. One-year subscriptions are $28 for delivery by U.S. Postal Service, or $22 for delivery by secure internet. Sign up for the Weekly Market Bulletin by calling the office at 271-2505 and providing a credit card for payment; or visit the office at 25 Capitol St., Concord; or mail in your request with a check. Be sure to provide your address, phone number, and if you are requesting an online subscription, an email address.
.