Home » From the Commissioner
UNH COLSA News and Farm & Forest
New Hampshire Department of Agriculture, Markets & Food (February 3, 2014)
UNH Dean of the College of Life Sciences and Agriculture Jon Wraith has announced the appointment of Dr. Ted Howard to a newly created position as Interim Associate Dean of Faculty and Strategic Partnerships. Wraith says that strengthening existing partnerships and creating new mutually productive relationships with external and internal partners is critical to the college, its faculty, students and stakeholders.  "Goals for Ted's position include sharpening the focus on student preparation and success following graduation, and helping to engage our faculty more strongly with outside constituents," Wraith notes. "Another goal is to target opportunities to increase flexibility to expand the ability of families to access an outstanding COLSA education."
Howard has begun this month to work in this new capacity with COLSA faculty and stakeholders including businesses, employers and key individuals to build an effective program of external partnerships in agriculture, natural resources, biological sciences and other areas relevant to the college and university. His new responsibilities include leading the development of student internship programs and a career mentoring and placement program, working with outside collaborators, and appropriate UNH offices. In addition, Howard will be working on expanding COLSA pre-college programs focused on science and technology and contributing to related college administrative efforts.
Ted Howard is well known in the forestry and natural resources communities of the state. A forestry economist and professional forester, he has been a UNH faculty member for over 30 years, with more than 15 years as chair of the Department of Natural Resources and the Environment, and has also served as director of the Center for International Education. "Professor Howard's multiple, long-term interface roles with key external partners and many additional internal and external administrative and leadership responsibilities make him an outstanding addition to help advance the goals of COLSA's students, faculty, staff and stakeholders," noted Wraith.
———————————————————————————————————————————————————-
Learn about the latest ag research projects at UNH at the Farm & Forest Expo on Friday morning, February 7 from 9:00 to 12:00. This is the third year for this popular session, with opportunities to ask questions and offer suggestions to the presenting researchers and COLSA leaders. Wraith will speak at 9:00, followed by dairy presentations from 9:15-10:00, and costs of producing bedding from timber, and heat recovery from composting from 10:00-10:30. The program continues with a comparative economics look at strawberry production systems, diversity in forage crop stands, and apple disease, vegetable variety and season extension trials, and controlled-release fertilizer for greenhouse crops.
Former Commissioner Steve Taylor's talk on 'How and Why New Hampshire Got a Department of Agriculture' was a great hit during the department's Centenary Celebration last October. Those who missed it can hear Steve's talk at Farm & Forest on Friday, February 7 at 1:00 pm.
Come see the winning photos from the department's Agricultural Photo Contest on Facebook, which will be displayed at Farm & Forest as we continue to celebrate the 100th anniversary of the founding of the department. More than 200 photos were submitted to the contest. The top vote-getter, garnering more than 1,100 votes, was "Abby Kissing the Calf," submitted by Martha Crete. Her picture of her granddaughter and a curious Holstein calf sniffing each other captured the hearts of our Facebook visitors, and epitomizes the values farmers place on family and care for animals. Martha owns and operates Highway View Farm in Boscawen with daughter Sarah and son Adam.
Be sure to visit the department's booth at Farm & Forest to say hello to staff and see some of the exhibits assembled for the department's Centenary. The exhibits focus on the past and present of how the Department of Agriculture, Markets & Food serves the people of New Hampshire.
 Lorraine Merrill, Commissioner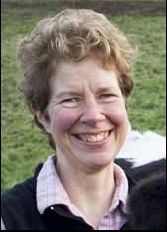 Department of Agriculture, Markets, & Food
 (This column is excerpted from the Weekly Market Bulletin, January 29, 2014)
SUBSCRIBE TO THE ENTIRE WEEKLY MARKET BULLETIN:
The NH Department of Agriculture, Markets & Food Division of Agricultural Development compiles market information and publishes the Weekly Market Bulletin for the agriculture community. The Bulletin is the department's 'publication of record' and includes appropriate industry notices, announcements, seasonal information and market survey data. Subscribers may advertise in the popular agricultural classified advertising at no charge. One-year subscriptions are $28 for delivery by U.S. Postal Service, or $22 for delivery by secure internet. Sign up for the Weekly Market Bulletin by calling the office at 271-2505 and providing a credit card for payment; or visit the office at 25 Capitol St., Concord; or mail in your request with a check. Be sure to provide your address, phone number, and if you are requesting an online subscription, an email address.