Home » From the Commissioner
Top Chefs Serve Local
New Hampshire Department of Agriculture, Markets & Food (August 24, 2012)
Cotton restaurant in Manchester is the sixth and latest restaurant to achieve 'Certified Local' status through the NH Farm to Restaurant Connection's new program. The other five are the Republic Café in Manchester, the Grappone Center in Concord, Margarita Grill in Glen, Exeter's Blue Moon Evolution, and MT's Local Kitchen and Wine Bar in Nashua.  A likely candidate for early certification is Kevin Halligan's new farm-to-plate restaurant called The Local Eatery—opening this weekend in the Laconia train station. Charlie Burke, the dedicated volunteer president of the Farm to Restaurant Connection, notes that the list of certified businesses demonstrates the wide range of sizes and types of establishments and communities that are able to qualify for the program.
Several additional restaurants are near certification, Burke reports. Dyn, Inc.—a high-tech firm headquartered in Manchester and highly rated in the business press as a top firm to work for— has publicly announced their intention to apply for certification of their employee food service. They are building a network of farm suppliers. Burke suggests that interested farmers contact Chef Kevin Donahue at kdonahue@dyn.com or 603 582 0311.
NH Farm to Restaurant Connection is compiling a regionalized listing of farms and food producers looking to sell wholesale to restaurants, schools, hospitals and other institutions. Charlie Burke invites farmers interested in participating to contact him by email crjoburke@gmail.com or telephone 603-520-2957. For more information on the NH Farm to Restaurant Connection and the local certification program visit www.nhfarmtorestaurant.com and select 'Certification.'
Reports from downeast Maine suggest the state's wild blueberry harvest could be the highest in over a decade. But Patti Taylor of Taylor Brown Wild Blueberry Farm in Alton says that what looked like a potential bumper crop for New Hampshire wild blueberries has been greatly diminished by drought and foraging wildlife. Patti says bear, deer, turkeys and starlings have feasted on their wild blueberry fields this summer, adding to the drought losses. But she says wildlife damage is the biggest challenge.
Patti says demand for New Hampshire wild blueberries is growing—from bakeries for pies and pastries, from restaurants and from wineries and meaderies that want to make products from real New Hampshire wild blueberries. Unfortunately growth in awareness and demand for local product has come too late to save the many wild blueberry operations that have gone out of business over the years. Patti Taylor remembers when Blue Job Mountain and others in the area—now completely forested—were nearly entirely cloaked with low-growing wild blueberries.
The top-rated slide show on the WMUR-TV website this past weekend was 'Favorite Farm Stands in New Hampshire.' The show features photos from each of the top 15 farm stands—as picked by users of Channel 9's Facebook page.  Placing first, second and third were McQuesten Farm in Litchfield, Longview Farm in Plymouth, and LaValley Farms in Hooksett. The whole list represents different sizes and types of farm stands from around the state. The third-favorite slide show was a series of photos taken at New Hampshire fairs this season.
* * * * * *
To follow-up on last week's column about the attempt to add a sprinkler requirement to the National Fire Protection Association animal housing standard, the NFPA 150 Committee on animal housing released its decision on August 17. In a memo explaining its decision, the committee wrote, "The effect of this decision is that there will be no requirement added to the new edition of the NFPA 150 to require all animal housing to be sprinklered." The committee turned down appeals by numerous animal rights and welfare groups to include the sprinkler requirement, but noted that "the NFPA process will allow for future consideration of any issues raised should the parties wish to pursue them in future revision cycles."
Lorraine Merrill, Commissioner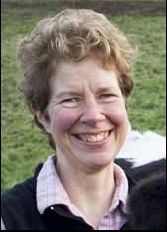 (reprinted from the Weekly Market Bulletin, August 22,   2012)
SUBSCRIPTION NOTE:
The NH Department of Agriculture, Markets & Food Division of Agricultural Development compiles market information and publishes the Weekly Market Bulletin for the agriculture community. The Bulletin is the department's 'publication of record' and includes appropriate industry notices, announcements, seasonal information and market survey data. Subscribers may advertise in the popular agricultural classified advertising at no charge. One-year subscriptions are $28 for delivery by U.S. Postal Service, or $22 for delivery by secure internet. Sign up for the Weekly Market Bulletin by calling the office at 271-2505 and providing a credit card for payment; or visit the office at 25 Capitol St., Concord; or mail in your request with a check. Be sure to provide your address, phone number, and if you are requesting an online subscription, an email address.