Home » From the Commissioner
To Market, To Market
New Hampshire Department of Agriculture, Markets & Food (October 21, 2012)
More New Hampshire schools are buying more food from local farms. The New Hampshire Farm to School Program (www.nhfarmtoschool.org) reports the number of farmers selling produce and products to schools has tripled to 60 in the past three years. A new survey shows that 60 farms and more than 300 schools are participating in the program—which began in 2003 with orchards selling apples to schools. Apples and tomatoes remain the most popular items purchased by schools, but have been joined by blueberries, cucumbers, corn, beef, eggs, fish and maple syrup. Program coordinator Stacey Purslow says cost and lack of refrigerated storage space remain barriers. She says 40 percent of the approximately 300 schools in the program spend between $100 and $500 at local farms each fall. Twenty-six percent spent more than $1,000.
Granite state applicants recently were awarded a total $189,125 in USDA Farmers Market Promotion Program grants. Merrimack County Conservation District will receive $55,968 to create a system to make the Cole Gardens Winter Farmers' Market in Concord sustainable by providing technical assistance and training to farmers to improve product quality, targeting marketing and promotions to the customer base, and educating consumers in a food desert area on the benefits of healthy, local foods.
Miles Smith Farm LLC of Loudon receives $70,735 to facilitate a partnership with 20 to 30 New England meat producers to educate about and sell locally raised meats to health care institutions in local food desert communities. Cheshire County Conservation District will use their $62,422 grant to launch a Buy Local campaign with targeted outreach to food desert areas through community partners, increase Community Supported Agriculture participation among low-income families with the use of subsidy incentives, and provide professional business and marketing skills training for farmers.
Monadnock Menus, a new pilot program connecting local farmers and producers with institutional buyers (schools, hospitals, house of corrections, senior centers, restaurants), made its first delivery on October 3.This program is funded through a USDA Specialty Crop Block Grant administered by the department to Cheshire County Conservation District, in partnership with University of New Hampshire Cooperative Extension and University of Vermont Extension.
Wholesale buyers order online, and a refrigerated truck picks up food from farms and delivers directly to schools and other institutions. Conservation District Manager Amanda Costello reports that sellers include producers from throughout Cheshire County. Local farm offerings this fall range from tomatoes and peppers, to pumpkins and potatoes, to yogurt and puddings. Plenty of pumpkins are available just in time for the annual Keene Pumpkin Festival.
To learn about the online market and participating farmers, visit www.harvesttomarket.com or the blog at monadnockmenus.wordpress.com. To get involved with buying or selling food through Monadnock Menus call 603-756-2988 ext.115 or email sharlene@cheshireconservation.org. Project results will be shared with groups interested in developing similar programs in other areas of the state.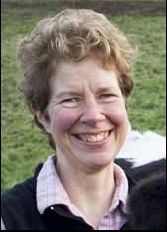 Lorraine Merrill, Commissioner                                                                        
(reprinted from the Weekly Market Bulletin, Oct. 17,  2012)
SUBSCRIPTION NOTE:
The NH Department of Agriculture, Markets & Food Division of Agricultural Development compiles market information and publishes the Weekly Market Bulletin for the agriculture community. The Bulletin is the department's 'publication of record' and includes appropriate industry notices, announcements, seasonal information and market survey data. Subscribers may advertise in the popular agricultural classified advertising at no charge. One-year subscriptions are $28 for delivery by U.S. Postal Service, or $22 for delivery by secure internet. Sign up for the Weekly Market Bulletin by calling the office at 271-2505 and providing a credit card for payment; or visit the office at 25 Capitol St., Concord; or mail in your request with a check. Be sure to provide your address, phone number, and if you are requesting an online subscription, an email address.