Home » From the Commissioner
'Tis the Season to Shop Local
New Hampshire Department of Agriculture, Markets & Food (December 9, 2013)
The 2013 holiday issue of People magazine suggests gift-giving ideas from each of the 50 states. The New Hampshire recommendation is Apple Hill Farm Crisp Mix, made in the licensed kitchen at Apple Hill Farm in Concord. Those lucky enough to have sampled Diane Souther's peach or apple crisp will know how good this recipe is.
Apple Hill Farm's crisp mix is a new item available on the NH Made website and in the NH Made stores. An 8-ounce bag costs $4.99. The People article directs folks to order from NH Made (visit www.NHMade.com or call 603-679-9800). Chuck Souther reports that their farmstand is now closed for the season—but knowing that the People endorsement was in the works, they made sure that NH Made is well stocked with crisp mix.
Many NH Made products and services can be purchased online, including a number of farm products. Gift choices like Apple Hill Farm pancake mixes and jams with maple syrup from Green Acres Farm or Fuller's Sugarhouse, for example, would make most anyone happy. Winter farmers markets, co-op stores and other independently owned local stores and markets are also good places to hunt for local and regional holiday gifts. Edible gifts and flowering plants are always welcome.
In November MSNBC's "Your Business" program featured the new buy-local gift registry called NearbyRegistry.com and entrepreneur Allison Grappone.   Nearby is a new e-commerce concept created by Grappone when she and her husband were frustrated at the time of their wedding that they weren't easily able to support their favorite local businesses through the traditional gift registry model. The couple created their own, allowing friends and family to purchase goods reflecting the couple's values and personalities. The registry was a hit, and Grappone developed her idea into an award-winning start-up concept.
Several farms are already participating on NearbyRegistry.com, including Courser Farm Kitchen in Warner, Evandale Farm in Pittsfield, Henwyn Farm in Salisbury, Heron Pond Farm in South Hampton and Miles Smith Farm in Loudon. What gifts could be more practical than pastured heritage pork, a gift certificate from a local farm or a CSA share?
Also just in time for holiday gift-giving, the Ram Truck Brand has launched a book, The Farmer in All of Us: An American Portrait, published by National Geographic. The book is available for purchase now for $45 at www.ramtrucks.com/outfitter , and will be in retail stores beginning late spring 2014. The 300-page coffee table book is a collection of original farming photography, including many of the images commissioned for the Ram Truck Super Bowl commercial inspired by Paul Harvey's "So God Made a Farmer" essay. The book features Harvey's essay, and includes a foreword by Paul Harvey, Jr. A portion of every book purchase supports a minimum contribution of $25,000 by the Ram Truck brand to the National Future Farmers of America (FFA) Organization's "Give the Gift of Blue" program–which donates traditional FFA blue corduroy jackets to members who would not otherwise be able to own one.
This year's official State House and Bridges House holiday trees come from The Rocks Estate Christmas Tree Farm in Bethlehem, owned and operated by the Society for the Protection of NH Forests. This historic and scenic property was the summer home of International Harvester cofounder John Jacob Glessner. Farm Manager Nigel Manley is the chair of the National Trees for Troops program, and The Rocks serves as a collection point for trees being donated from New Hampshire and Vermont. Trees for Troops expects to collect more than 17,000 trees from across the country to send to US military families this Christmas season. The NH Christmas Tree Promotion Board website has links to Christmas tree farms across the state: www.nhchristmastrees.com.
 Lorraine Merrill, Commissioner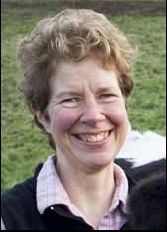 Department of Agriculture, Markets, & Food
 (This column is excerpted from the Weekly Market Bulletin, Dec, 4, 2013)
SUBSCRIBE TO THE ENTIRE WEEKLY MARKET BULLETIN:
The NH Department of Agriculture, Markets & Food Division of Agricultural Development compiles market information and publishes the Weekly Market Bulletin for the agriculture community. The Bulletin is the department's 'publication of record' and includes appropriate industry notices, announcements, seasonal information and market survey data. Subscribers may advertise in the popular agricultural classified advertising at no charge. One-year subscriptions are $28 for delivery by U.S. Postal Service, or $22 for delivery by secure internet. Sign up for the Weekly Market Bulletin by calling the office at 271-2505 and providing a credit card for payment; or visit the office at 25 Capitol St., Concord; or mail in your request with a check. Be sure to provide your address, phone number, and if you are requesting an online subscription, an email address.