Home » From the Commissioner
The International Year of Family Farming
New Hampshire Department of Agriculture, Markets & Food (January 11, 2014)
The United Nations has declared 2014 the International Year of Family Farming (IYFF), with the aim of raising the profile of family farming and smallholder farming around the world. The UN intends to focus world attention on the significant role of family farming "in eradicating hunger and poverty, providing food security and nutrition, improving livelihoods, managing natural resources, protecting the environment, and achieving sustainable development, in particular in rural areas."
The UN Food and Agriculture Organization (FAO) and its Family Farming Campaign are making the case that farmers and agriculture have suffered from being ignored in many, if not all countries. The UN's goal for the 2014 IYFF is "to reposition family farming at the center of agricultural, environmental and social policies in the national agendas by identifying gaps and opportunities to promote a shift towards a more equal and balanced development." By promoting discussion and cooperation at the national, regional and global levels, the UN hopes to increase awareness and understanding of the challenges, and to help identify efficient ways to support family farmers.
The IYFF campaign recognizes the great diversity of family farms and farmers within local regions, countries and across the world. The IYFF defines family farming as including all family-based agricultural activities, and as linked to several areas of rural development. "Family farming is a means of organizing agricultural, forestry, fisheries, pastoral and aquaculture production which is managed and operated by a family and predominantly reliant on family labor, including both women and men," the UN explained in the announcement of 2014 IYFF.
The UN declaration states that family farming has significant socio-economic, environmental and cultural roles, and notes the importance of family farming as the predominant form of food production agriculture in developing and developed countries alike. It points to key factors for successful family farming, including agro-ecological conditions; policy environment; access to markets; access to land and natural resources; access to technology and extension services; access to finance; demographic, economic and socio-cultural conditions; and availability of specialized education.
 The International Year of Family Farming honors over 400 million family farms in both developed and developing countries. IYFF will highlight the crucial links between family and small-scale farming and world food security. Family farming also preserves traditional food products, and contributes to balanced diets and safeguarding of the world's agro-biodiversity and sustainable use of natural resources.
Learn more about the United Nations Food & Agriculture Organization and 2014 IYFF at www.fao.org.
Many nations have formed committees to lead national discussions and activities around IYFF. The U.S. executive committee is comprised of 25x'25, the Alliance to End Hunger, American Farmland Trust, the Consumer Federation of America, the National Cooperative Business Association and National Farmers Union.
NFU President Roger Johnson has said the U.S. executive committee has adopted policy on family farming and welcomes other organizations across all sectors and interests to join the effort to support family farming. More information about the U.S. committee can be found at www.YearofFamilyFarming.com.
Nearly all New Hampshire farms are family farms, and according to USDA 96% of the state's farms are small farms. Most of the farms that are not family-owned and operated are institutional or educational farms, such as the research farms at the University of New Hampshire, public and private school farms, the NH Farm Museum and Stonewall Farm, county farms and the state prison farm.
The Hubbard broiler genetics research center in Walpole is an exception—a farm that is now part of multinational corporation Groupe Grimaud. But Hubbard also began as a family farm, founded in Walpole by Oliver and Ira Hubbard 93 years ago.
Lorraine Merrill, Commissioner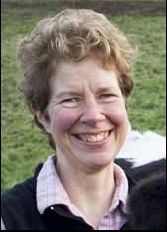 Department of Agriculture, Markets, & Food
 (This column is excerpted from the Weekly Market Bulletin, Jan.8, 2014 )
SUBSCRIBE TO THE ENTIRE WEEKLY MARKET BULLETIN:
The NH Department of Agriculture, Markets & Food Division of Agricultural Development compiles market information and publishes the Weekly Market Bulletin for the agriculture community. The Bulletin is the department's 'publication of record' and includes appropriate industry notices, announcements, seasonal information and market survey data. Subscribers may advertise in the popular agricultural classified advertising at no charge. One-year subscriptions are $28 for delivery by U.S. Postal Service, or $22 for delivery by secure internet. Sign up for the Weekly Market Bulletin by calling the office at 271-2505 and providing a credit card for payment; or visit the office at 25 Capitol St., Concord; or mail in your request with a check. Be sure to provide your address, phone number, and if you are requesting an online subscription, an email address.