Home » From the Commissioner
The High Cost of Avian Influenza
New Hampshire Department of Agriculture, Markets & Food (May 7, 2015)
The governors of three Midwestern states—Wisconsin, Minnesota and Iowa– have now declared states of emergency because of outbreaks of highly pathogenic avian influenza (AI). The experiences in these Midwestern states provide a case study in what could happen in our own state in the event of a significant animal disease. This H5N2 strain of AI or 'bird flu' first appeared in the Pacific Northwest, and is believed to have been spread by migrating waterfowl. The virus can kill nearly an entire infected flock within 48 hours. Officials have said they believe wild birds are spreading the virus but they do not know how it is entering barns.
Millions of turkeys and chickens are in quarantine waiting to be culled, and large flocks have already been destroyed. The estimated toll is approaching 21 million birds killed by the disease, or by euthanasia to prevent further spread. This outbreak has now exceeded the previous record AI outbreak in the U.S., when 17 million birds died in the 1980s.
"This is a good reminder for folks who don't own birds or participate in agriculture about how risks to animal health–even when the particular disease is not a human health risk–pose a risk for everyone," noted State Veterinarian Steve Crawford in an email to the leaders of the House Environment and Agriculture Committee. His email contained a link to an April 27 article in the Minneapolis Star Tribune.
That article reported the Minnesota Senate Majority Leader saying the legislature would need to come up with at least $6 million in emergency funding for state agencies battling the AI outbreak on Minnesota turkey farms. That number could continue to rise depending on the course of the outbreak.
In the past two weeks the disease has quickly spread in Iowa, affecting roughly 25% of the egg-laying hens in the state. Iowa Ag Secretary Bill Northey says Iowa egg farms, on average, house an estimated 60 million egg-laying hens. In 10 counties, Iowa has identified 21 suspected or confirmed cases of the disease, up from three cases one week earlier. Previously Minnesota, the nation's top turkey producing state, had suffered the greatest hit. More than a dozen states and the Canadian province of Ontario have been affected thus far. The H5N8 strain has been identified in California and Idaho.
The potential economic costs of the outbreak are unclear. Hormel Foods Corp (HRL.N), based in Minnesota, said last week that AI may drag fiscal 2015 earnings to the lower end of forecasts. More than two dozen of the poultry growers for Hormel's Jennie-O Turkey unit have been hit by the outbreak.
Mexico, the biggest buyer of U.S. chicken, recently halted imports of live birds and eggs from Iowa. There has been speculation that the number of birds lost could reduce feed grain demand enough to influence grain markets, but experts thus far have said the amount of reduced consumption is too small a fraction of total demand to have much impact.
State Veterinarian Steve Crawford notes that no human infections have been reported with this outbreak, and this strain of AI is not known to be a human health risk. Every poultry owner should exercise stringent biosecurity and disease control practices, he advises. Keep domestic birds away from wild birds, use purpose-dedicated clothes and shoes any time you enter the pen, wash hands before and after entering the pen, do not let others enter your pen, etc. Please report any illness, death or other odd signs in your domestic birds to your veterinarian or to the department Division of Animal Industry at 603-271-2404.
Lorraine Merrill, Commissioner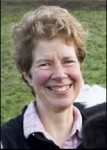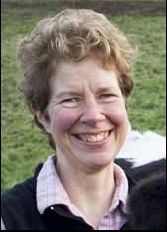 Department of Agriculture, Markets, & Food
(This column is excerpted from the Weekly Market Bulletin, May 6, 2015)
SUBSCRIBE TO THE ENTIRE WEEKLY MARKET BULLETIN:
The NH Department of Agriculture, Markets & Food Division of Agricultural Development compiles market information and publishes the Weekly Market Bulletin for the agriculture community. The Bulletin is the department's 'publication of record' and includes appropriate industry notices, announcements, seasonal information and market survey data. Subscribers may advertise in the popular agricultural classified advertising at no charge. One-year subscriptions are $28 for delivery by U.S. Postal Service, or $22 for delivery by secure internet. Sign up for the Weekly Market Bulletin by calling the office at 271-2505 and providing a credit card for payment; or visit the office at 25 Capitol St., Concord; or mail in your request with a check. Be sure to provide your address, phone number, and if you are requesting an online subscription, an email address.