Home » From the Commissioner
Temple Grandin Draws Big Farm Crowd
New Hampshire Department of Agriculture, Markets & Food (May 17, 2012)
The Livestock Risk Management Conference drew a sell-out crowd to hear Colorado State University Professor of Animal Science Temple Grandin. Late-comers were turned away as registrations filled to the limit of 200 a week before the conference. Grandin is a world-renowned animal welfare and handling expert who has transformed facilities design and methods of handling livestock at slaughter plants. Her equipment designs and teaching of livestock handling practices have been widely adopted on farms, feedlots and by transporters.
Grandin answered extensive audience questions following her presentation. A delegation of FFA students from White Mountain Regional High School, accompanied by teacher Chris Brady, presented Dr. Grandin with their school farm tee-shirt and she wore it the rest of the day. The students were instrumental in inviting Grandin to the conference. Gibson's Bookstore of Concord sold stacks of Grandin's many books in the lobby, and the author chatted and signed books for all comers throughout the day. Bookstore owner Michael Herrman was amazed at the numbers of books attendees purchased.
Several farmers commented on how valuable all the presentations were at the conference. UNH Cooperative Extension farm business specialist Mike Sciabarrasi reviewed the range of risks involved in livestock farming, and State Veterinarian Dr. Steve Crawford provided an update on efforts to establish a state meat inspection program. UNH animal science Professor Pete Erickson highlighted current research at the university and UNH Thompson School professor of applied animal sciences Drew Conroy spoke on training new employees in livestock handling and welfare.
Stella Scamman presented a program about creating her new cookbook, What's Cooking at Scamman Farm, at the Stratham Library last week. The former Stratham state representative and her husband Doug, a three-term Speaker of the House of Representatives, both chose not to run for re-election in 2010. Stella used some of that freed-up time to produce the book she has wanted to write for years. The wire-bound cookbook is illustrated with original watercolors of the family's farm by Exeter artist Bill Childs, plus family photos interspersed with photos from some of the many political events hosted by the Scammans at the farm. Chock-full of carefully tested recipes from her own kitchen and those of family and friends, this book is Stella's celebration of family and farm life—and of sharing good food with family and friends. The book is available at Scamman's Farm and Garden Showcase store at the farm, at Water Street Bookstore in Exeter and other local shops, or call Stella at 603-772-3062.
As noted in an earlier column, Sherry Paige, Business Specialist for NH/VT Rural Development, will conduct another workshop on the Value Added Producer Grant program at the Walpole USDA/FSA/NRCS Service Center in Walpole on May 29. Jay Phinizy, State Farm Service Agency Director has announced that an FSA loan officer will also speak on financing alternatives. He advises anyone thinking about taking a homegrown product to the next level in the marketplace to contact Jenn Zaleski at FSA, 756-2970 ext. 2 or Amanda Costello, Cheshire County Conservation District, at 756-2988 ext. 116.
On May 15, the 150th anniversary of President Abraham Lincoln's signing of legislation creating the U.S. Department of Agriculture, President Obama and Secretary Vilsack launched what will be a year of USDA anniversary celebrations. Lincoln declared the newly established department the "people's department" because of its purpose in helping the economy and its ability to improve so many people's lives in so many ways. Please visit the 150th Anniversary website at www.usda.gov/USDA150to find out more about the department's history and the year-long celebration. Watch for information on a New Hampshire celebration of the anniversary to be held this summer.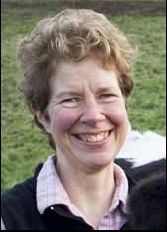 Lorraine Merrill, Commissioner  

(reprinted from the Weekly Market Bulletin, May 16,  2012)
SUBSCRIPTION NOTE:
The NH Department of Agriculture, Markets & Food Division of Agricultural Development compiles market information and publishes the Weekly Market Bulletin for the agriculture community. The Bulletin is the department's 'publication of record' and includes appropriate industry notices, announcements, seasonal information and market survey data. Subscribers may advertise in the popular agricultural classified advertising at no charge. One-year subscriptions are $28 for delivery by U.S. Postal Service, or $22 for delivery by secure internet. Sign up for the Weekly Market Bulletin by calling the office at 271-2505 and providing a credit card for payment; or visit the office at 25 Capitol St., Concord; or mail in your request with a check. Be sure to provide your address, phone number, and if you are requesting an online subscription, an email address.