Home » From the Commissioner
Telling the Story of Local Agriculture in Our Communities
New Hampshire Department of Agriculture, Markets & Food (January 18, 2015)
Community groups in three Seacoast towns are sponsoring interesting public programs on local farms and agricultural resources in the coming weeks. Many communities are experiencing renewed interest in farming and agriculture. While most people even in small towns and rural areas these days have little or no direct connection or experience with farming, more people are recognizing agriculture's importance to our heritage, life today and our future.
Many people are curious and want to learn more. Community members who are involved in farming, or have other ties to working agriculture, enjoy sharing their knowledge and experience. Agricultural commissions, heritage commissions, conservation commissions, granges, historical societies, libraries and school organizations can all sponsor public programs to acquaint the public with the past, present and future of farming in their communities.
The Lee Agricultural Commission and Lee Public Library are co-sponsoring a series of five open discussions exploring how local farmers pursued their dreams of farming—and keep their businesses growing. Each session features two local farms, and will be held the fourth Monday of every month from January through May, at 7:00 pm at the Jeremiah Smith Grange Hall in Lee.
On tap for the January 26 discussion are John and Carol Hutton of Coppal House Farm, and Donna Lee Woods of Hickory Nut Farm. The Huttons raise diverse grain and oilseed crops, sheep, hogs, poultry and vegetables. They also have a popular corn maze in the fall and sleigh rides drawn by their draft horses in winter. Woods and her family have a small goat dairy and are award-winning cheesemakers. They also make goat's milk yogurt, fudge and soaps, and raise sheep for wool.
The Stratham and Exeter Heritage Commissions are co-hosting a talk on old barns by John Porter, UNH Cooperative Extension professor and dairy specialist emeritus. Porter and retired UNHCE Extension Engineer Francis Gilman coauthored the book Preserving Old Barns: Preventing the Loss of a Valuable Resource.  Porter will speak on "The History of Agriculture as Told by Barns," with a slide presentation of historic barns that can still be seen in Stratham and Exeter. Exterior and interior photos will include a look at architectural details. In early November Porter and Stratham Heritage Commission member and farmer Nathan Merrill toured and photographed 14 barns–11 in Stratham and three in Exeter. Nate Merrill has also used the photos and information gathered from the tour and other research for a booklet for the Heritage Commission on the barns of Stratham. This guide to reading the historic agricultural landscape will include a section on "missing barns" that no longer stand in town for reasons ranging from lightning-strike fires to changing technology to loss to development.
Stratham and Exeter have adopted the RSA 79-D discretionary easement provision enacted in 2002 to grant property tax relief to owners of historic barns or other agricultural structures that meet the criteria for eligibility. RSA 79-D aims to ensure that repairing and maintaining a historic barn will not result in increased tax assessment. The Stratham and Exeter Heritage Commissions hope the barn talk will encourage more barn owners to take advantage of the barn easement.
Rebecca Mitchell, Stratham Heritage Commission chair, says each of the many early barns still standing in the Seacoast region has a story to tell about how the area evolved. She says the barn talk is an opportunity "to recognize and thank the many barn owners who keep these iconic structures standing in our midst." The program is free and open to the public, and will be held at the Stratham Municipal Center, 10 Bunker Hill Avenue on Friday, February 20th at 7:00 pm.
Lorraine Merrill, Commissioner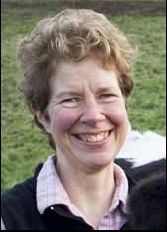 Department of Agriculture, Markets, & Food
(This column is excerpted from the Weekly Market Bulletin, January 14, 2015)
SUBSCRIBE TO THE ENTIRE WEEKLY MARKET BULLETIN:
The NH Department of Agriculture, Markets & Food Division of Agricultural Development compiles market information and publishes the Weekly Market Bulletin for the agriculture community. The Bulletin is the department's 'publication of record' and includes appropriate industry notices, announcements, seasonal information and market survey data. Subscribers may advertise in the popular agricultural classified advertising at no charge. One-year subscriptions are $28 for delivery by U.S. Postal Service, or $22 for delivery by secure internet. Sign up for the Weekly Market Bulletin by calling the office at 271-2505 and providing a credit card for payment; or visit the office at 25 Capitol St., Concord; or mail in your request with a check. Be sure to provide your address, phone number, and if you are requesting an online subscription, an email address.