Home » From the Commissioner
State Ag Departments Meet with FDA on FSMA
New Hampshire Department of Agriculture, Markets & Food (February 24, 2014)
Top FDA food safety officials met with the National Association of State Departments of Agriculture (NASDA) at the annual policy meeting earlier this month. The FDA team explained how they are reorganizing food safety compliance activities to implement the Food Safety Modernization Act more effectively–and change the culture of FDA. All this is in response to the tremendous feedback FDA has received from farmers and agricultural leaders across the country.
Mike Taylor, deputy commissioner for foods and veterinary medicine, and Howard Sklamberg, deputy commissioner for global regulatory operations & policy, confirmed the contents of a memo from FDA Commissioner Margaret Hamburg to NASDA outlining the organizational changes. They said this is the first overhaul of FDA's food safety regulatory structure in decades.
Mike Taylor said FDA's new theme is, "Educate before you regulate." Taylor said he learned this approach of stressing education and technical assistance from state department of agriculture leaders as he traveled around the country to talk about FSMA with farmers and others.
"This is a new world for us," stressed Associate Commissioner for Regulatory Affairs Melinda 'Mel' Plaisier. "'Educate before you regulate' is a very new model for the (FDA) Office of Regulatory Affairs!"
Sklamberg explained the FDA reorganization plan is to "de-layer" the food regulatory section of the agency, "vertically integrate" many lab and compliance activities, and "immerse" staff in FSMA implementation.
"It means [the Office of Regulatory Affairs] workforce will be specialized, much more than it is today," said Sklamberg at the meeting. "There will be folks in ORA whose only job will be food safety."
State ag department leaders also expressed concerns about whether imported produce would receive equal regulatory treatment as that planned for domestic growers and producers. Taylor emphasized that FDA places a high priority on applying the same expectations and enforcement measures to international and domestic food producers. "I could not agree more," Taylor said. "It's critical from a consumer and public health standpoint, but also from a fairness standpoint, that we do hold imports to the same standard."
Due to concerns about lack of clarity and potential impacts on feed manufacturers and some farms, NASDA unanimously voted to request FDA provide opportunity for comments on a second draft of the proposed Feed Rule under FSMA. NASDA had requested a second round of comments for the Produce and Preventive Control rules—to which FDA has agreed.
Comments on the proposed rule, "Current Good Manufacturing Practice and Hazard Analysis and Risk-Based Preventive Controls for Food for Animals" may be made electronically at www.regulations.gov.  Mail, hand delivery or courier submissions may be directed to Division of Dockets Management (HFA-305), Food and Drug Administration, 5630 Fishers Lane, Room 1061, Rockville, MD 20852.  Comments must include the docket number, FDA-2011-N-0922, and/or the regulatory information number, RIN 0910-AG10. The comment period deadline has been extended from Feb. 26 to March 31, 2014.
Questions to the FDA can be directed to FSMA@fda.hhs.gov. Find information about FSMA and the proposed rules at www.fda.gov/Food/GuidanceRegulation/FSMA/default.htm.
…
A New Hampshire dairy farm has achieved national recognition for milk quality in 2013. Stonewall Farm in Keene, an educational non-profit farm, was named to the Silver Award list by the National Mastitis Council. Kudos to herd managers Glenn Yardley and Wendy French, along with everyone involved in the dairy at Stonewall Farm. The farm, which is certified organic, was nominated for the award by Organic Valley Cooperative. Stonewall Farm sells milk both raw and pasteurized, and other dairy products directly to customers at the farm store, and is starting a milk CSA. Visitors are welcome at milking time. Learn more at http://www.stonewallfarm.org/.
Lorraine Merrill, Commissioner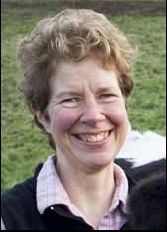 Department of Agriculture, Markets, & Food
 (This column is excerpted from the Weekly Market Bulletin (Feb 19, 2014)
SUBSCRIBE TO THE ENTIRE WEEKLY MARKET BULLETIN:
The NH Department of Agriculture, Markets & Food Division of Agricultural Development compiles market information and publishes the Weekly Market Bulletin for the agriculture community. The Bulletin is the department's 'publication of record' and includes appropriate industry notices, announcements, seasonal information and market survey data. Subscribers may advertise in the popular agricultural classified advertising at no charge. One-year subscriptions are $28 for delivery by U.S. Postal Service, or $22 for delivery by secure internet. Sign up for the Weekly Market Bulletin by calling the office at 271-2505 and providing a credit card for payment; or visit the office at 25 Capitol St., Concord; or mail in your request with a check. Be sure to provide your address, phone number, and if you are requesting an online subscription, an email address.