Home » From the Commissioner
Spring at Last – Plants Fly
New Hampshire Department of Agriculture, Markets & Food (May 19, 2015)
Spring came late to the party, but pent-up demand for plants and spring color has now been unleashed at nurseries, garden centers and farm stands. New Hampshire's two big plant propagators, Pleasant View Gardens, Inc. and D. S. Cole Growers, Inc., report that sales are flying fast and furious. These growers sell plants to retailers from big chain stores to mom-and-pop farm stands.
"We are still in the thick of it for Mother's Day," wrote Andy Huntington, national sales manager for Pleasant View Gardens, Inc., in an email late last week. He said they were happy with the continued push from their wholesale customers right up to the weekend. "Color is flying off the shelves, and combination hanging baskets have been the big seller. We actually have sold more baskets this week than in previous Mother's Day weeks in many years."
"The season was a slow start with cold temperatures and dark skies, but once the sun shines and temperatures rise, people want to garden," notes Jeff Huntington of Pleasant View Gardens.
"Some growers were sitting on more pansies than they'd like, due to the cold April," reports Doug Cole of D.S. Cole in Loudon. "Now that we have summer weather, the demand is furious." Cole notes that greenhouse growers, like most agricultural businesses, are highly weather dependent for both growing and sales. In addition to their wholesale operations in Loudon, the Cole family also owns Cole Gardens, a retail garden center in Concord.
With these last two beautiful May weekends—and perhaps more consumer confidence in the economy—sales are flying. "With the current weather, EVERYTHING is selling!" declares Henry Huntington of Pleasant View, also based in Loudon, with additional production and shipping facilities in Pembroke.
Combination planters, hangers and patio pots, seem to be the hottest sellers this season. "While we still grow about two million 4.5" pots for 'do-it-yourself' planting, our customers are asking for larger and larger containers all the time," Henry Huntington adds. "The 'do-it-for-me' thinking is becoming more important each year." Another trend over the last five years is the shift in popularity to combination plantings in those pots. Traditionally hanging basket sales were 60% single variety and 40% combination baskets. "Now we are at 75% combos and 25% monos. Next year it will probably be 90/10 combos to monos."
Andy Huntington says bi-colors continue to gain popularity—such as their Proven Winners brand yellow and white Calibrachoa Superbells Lemon Slice, or the pink and white Verbena Superbena Royale Cherryburst.
Doug Cole also sees the growth trend for combination planters. "Some consumers buy them pre-made, while others are more interested in buying the individual plants and creating their own designs. We find that south of the New Hampshire border, pre-made combination planters are very popular, while in the more rural areas, homeowners favor making their own."
Color is everything, Cole says., and the calibrachoa genus has become one of the most popular plant families. Cole says begonia breeders have developed varieties of many different species to expand their uses in sun or shade and hot or cool locations. They provide alternatives to impatiens, which have declined due to downy mildew.
Plant breeders are also developing popular new varieties of echinacea, peonies, heuchera and other perennials, too, Cole notes.
Both growers report that vegetable and herb plants also continue to grow in demand. This year Pleasant View Gardens has introduced a new line of large patio containers with "fairly mature vegetable plants" for patio gardens.
Doug Cole says a lot hangs on the weather over the next few weeks, since growers plan all year for the big spring sales window.
Lorraine Merrill, Commissioner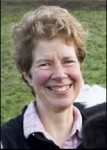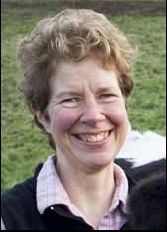 Department of Agriculture, Markets, & Food
(This column is excerpted from the Weekly Market Bulletin, May 13, 2015)
SUBSCRIBE TO THE ENTIRE WEEKLY MARKET BULLETIN:
The NH Department of Agriculture, Markets & Food Division of Agricultural Development compiles market information and publishes the Weekly Market Bulletin for the agriculture community. The Bulletin is the department's 'publication of record' and includes appropriate industry notices, announcements, seasonal information and market survey data. Subscribers may advertise in the popular agricultural classified advertising at no charge. One-year subscriptions are $28 for delivery by U.S. Postal Service, or $22 for delivery by secure internet. Sign up for the Weekly Market Bulletin by calling the office at 271-2505 and providing a credit card for payment; or visit the office at 25 Capitol St., Concord; or mail in your request with a check. Be sure to provide your address, phone number, and if you are requesting an online subscription, an email address.