Home » From the Commissioner
Sheep Guy Is Bullish on Agriculture
New Hampshire Department of Agriculture, Markets & Food (January 13, 2012)
Dave Kennard is a sheep man who is bullish on agriculture in NH and the region. He sees larger, established farms expanding or diversifying, small farms growing, and lots of new start-ups. Kennard manages a breeding flock of 200 ewes at his Wellscroft Farm in Chesham, and owns Wellscroft Fence Systems LLC. But his business isn't limited to the livestock side of agriculture. He says he is also selling a lot of trellising for vineyards and orchards, blueberry netting, and fences to keep deer and wildlife out of fruit and vegetable crops. He reports a younger-generation member of one of our state's larger fruit and vegetable operations tells him they simply can't produce enough to keep up with demand.
Kennard will travel to 16 trade shows all over New England and eastern New York between now and the end of March, including the Farm & Forest Expo in Manchester on February 3-4. He is anticipating good crowds and a lot of interested buyers. If Kennard and other observers are correct, the 2012 Ag Census could turn up some interesting results.
Kennard is worried, however, about the impact of the state budget cuts on UNH Cooperative Extension, especially with all this growth in new and expanding agricultural ventures. He noted that the annual Sheep and Wool Festival now being planned for May 12-13, will draw on the expertise of five UNHCE educators and specialists—two of them with emeritus status, but still actively involved in the state's ag community. See page three of this issue for an update from UNHCE on the re-Extension plan. Counties are beginning their annual budget process, and will be making important decisions on county funding and staffing of extension offices.
New Hampshire's fishing families are being squeezed ever harder by federal regulations—not just on groundfish like cod, but also a shorter shrimping season. Our native Gulf of Maine shrimp are fresh, sweet and flavorful. Their a bargain as well when purchased direct from the fishermen. Fresh-caught shrimp have been a mainstay at the Seacoast Winter Farmers Markets from the very first market—when the Yankee Fishermen's Co-op from Seabrook famously under-estimated how much shrimp and lobster they could sell at a farmers market.
This month consumers and businesses anywhere in New Hampshire can purchase fresh, unprocessed Gulf of Maine shrimp from family-owned New Hampshire fishing boats, through the New Hampshire Institute of Agriculture and Forestry and NH Farm Fresh. The season for this succulent seafood is shorter than ever—but fresh shrimp freeze well. During January NHIAF is taking orders for wholesale and retail quantities of shrimp and delivering weekly throughout New Hampshire. Learn more and order at the website www.nhiaf.org. Contact info@nhiaf.org or phone 603-969-9896.
Keep Growing is a North Country economic development initiative focusing on agriculture in Coos and Grafton counties, and sister counties on the Vermont side of the river, Caledonia and Essex. With funding from a USDA Rural Development grant, people representing economic development, agriculture, historic preservation, land use and conservation interests—from the private, nonprofit, and public sectors—have come together on a mission to revitalize and build on the region's agrarian economy and create a strong local food system. The vision is to improve health, nutrition and job creation, to keep young people in the region, and make sustainable use of natural resources.
Rebecca Brown, director of the Ammonoosuc Conservation Trust, put it this way at a kick-off event: "We're calling this effort Keep Growing, because it's about more than just farming, more than just local food that tastes good and is good for us. It's about growing a new outlook, or attitude–growing our economy, our culture, our connections, and growing a sense of the great potential and opportunity in this place and with our people in the face of very challenging times."
Lorraine Merrill, Commissioner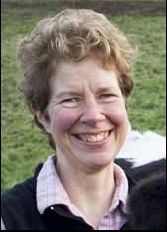 (reprinted from Weekly Market Bulletin, Jan.11, 2012)
SUBSCRIPTION NOTE:
The NH Department of Agriculture, Markets & Food Division of Agricultural Development compiles market information and publishes the Weekly Market Bulletin for the agriculture community. The Bulletin is the department's 'publication of record' and includes appropriate industry notices, announcements, seasonal information and market survey data. Subscribers may advertise in the popular agricultural classified advertising at no charge. One-year subscriptions are $28 for delivery by U.S. Postal Service, or $22 for delivery by secure internet. Sign up for the Weekly Market Bulletin by calling the office at 271-2505 and providing a credit card for payment; or visit the office at 25 Capitol St., Concord; or mail in your request with a check. Be sure to provide your address, phone number, and if you are requesting an online subscription, an email address.