Home » From the Commissioner
September Notes
New Hampshire Department of Agriculture, Markets & Food (September 18, 2014)
From Your Commissioner…
The 2014 Eastern States Exposition got off to a great start last week, and New Hampshire Day is this Friday, September 19. High school and college students have long since returned to classes—leaving many farmers short-handed through these last busy weeks of the growing season.
Some agriculture students find other work or internship opportunities that support their education and career goals. Evan Holmes of Holmes Farm in Langdon was selected for the Farm Credit Fellows program, and spent most of his summer working with Farm Credit East in the Cortland, NY office, wrapping up with a shorter time in August at Yankee Farm Credit's White River Jct., VT office. Holmes, a senior at Cornell University, majoring in applied economics and management, says he thoroughly enjoyed his internship experience with Farm Credit and learned a lot. The Farm Credit Fellows program is an educational program designed for college students interested in agricultural business or finance—which can include farming, agricultural lending, or any other ag-related business field. Students learn and get hands-on experience in how the lending process works. The internship is just part of the Farm Credit Fellows program, which is offered through several land-grant universities in the region. The program includes classroom work and a trip to Farm Credit East headquarters in Enfield, Conn.
*****
The National Association of State Departments of Agriculture met last week in Burlington, VT. NASDA Members unanimously called on the U.S. Environmental Protection Agency (EPA) and US Army Corps of Engineers to withdraw the proposed Waters of the U.S. Rule, and to collaborate with state departments of agriculture and other stakeholders on the appropriate scope of federal Clean Water Act jurisdiction. NASDA previously submitted comments expressing concerns about the highly controversial Interpretive Rule for Agricultural Conservation Practices.
"Conservation and environmental protection are among our members' chief responsibilities as state regulatory agencies," said NASDA CEO Dr. Barbara Glenn in a press release. "We feel the agencies' proposals will dissuade the use of critical conservation practices needed to preserve American farmland." USDA Deputy Secretary Krysta Harden and other USDA officials briefed NASDA members on Farm Bill implementation and various programs. Key topics included conservation programs, the new dairy program, and other risk management programs. Many diversified fruit and vegetable growers in the region are interested in the new Whole-Farm crop insurance option. Watch for details to be announced right after Christmas for the 2015 crop year.
*****
All Northeast dairy producers are invited to participate in a webinar that will cover the new Dairy Margin Protection Program (MPP) which replaces the former MILC program under the new Farm Bill. Hosted by Farm Credit East, in conjunction with NEDPA, New York Farm Bureau and Cornell Pro-Dairy, the webinar will be offered Friday, September 26, from 11:00 AM to 1:00 PM. Three university dairy policy experts will review the rules and procedures; talk about price and margin forecasting and expectations; and review the decision tools available and discuss strategies for making the MPP work for your operation. Find more information and pre-register at www.farmcrediteast.com.
Watch for dates of educational meetings on the Dairy Margin Protection Program to be held by UNH Cooperative Extension and the USDA Farm Service Agency at five locations around the state in mid-October.
*****
Carol Starkie, farm business advisor with Farm Credit East in Bedford, sent us the IRS alert found in this week's Bulletin about the increase in phone scams by fraudsters claiming to be IRS officials. "They are very convincing and threatening. This is very scary and people need to be aware of it," Starkie advises. "The IRS will never call you, especially if you did not get a letter from them first."
Lorraine Merrill, Commissioner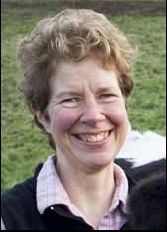 Department of Agriculture, Markets, & Food
(This column is excerpted from the Weekly Market Bulletin, September 18, 2014)
SUBSCRIBE TO THE ENTIRE WEEKLY MARKET BULLETIN:
The NH Department of Agriculture, Markets & Food Division of Agricultural Development compiles market information and publishes the Weekly Market Bulletin for the agriculture community. The Bulletin is the department's 'publication of record' and includes appropriate industry notices, announcements, seasonal information and market survey data. Subscribers may advertise in the popular agricultural classified advertising at no charge. One-year subscriptions are $28 for delivery by U.S. Postal Service, or $22 for delivery by secure internet. Sign up for the Weekly Market Bulletin by calling the office at 271-2505 and providing a credit card for payment; or visit the office at 25 Capitol St., Concord; or mail in your request with a check. Be sure to provide your address, phone number, and if you are requesting an online subscription, an email address.