Home » From the Commissioner
School Gardens and CSAs Keep Growing
New Hampshire Department of Agriculture, Markets & Food (December 12, 2011)
Community, school and other sorts of civic gardening are flourishing. The People's Garden at the USDA Service Center in Coos County in Lancaster grew out of a partnership between North Country Charter Academy, the USDA-Farm Services Agency and USDA-Natural Resources Conservation Service. Students worked under the guidance of North Country Charter Academy head teacher Scott Kleinschrodt to prepare and plant the vegetable garden, and harvest and donate vegetables to the Lancaster Community Cupboard, a food pantry serving several local communities. Staff at the Service Center credit landlord Bob Every for providing space and water for the garden, and Kleinschrodt for enthusiastically sharing his skills.
Manchester School of Technology started an FFA chapter 30 years ago, but it soon faded away. Now horticulture and landscape teacher Rick Martineau has brought FFA back, with the first officer team elected in about 20 years. Students from the Landscaping and Horticulture Technology class meet monthly and are getting into fundraising—selling 700 Poinsettia plants, six to 10 cords of wood, plus pine from the school's house lot.
At High Mowing School in Wilton—the first Waldorf high school founded in the United States and only boarding Waldorf school in North America, science teacher and farmer Brad Miller is weaving horticulture into the curriculum. Founded on the teaching of German philosopher Rudolf Steiner, the school emphasizes hands-on learning, awareness of the natural world, and integration of academic subjects.
Miller has students working in a CSA to connect the school and its agricultural activities with the community. Some students have work opportunities with the dairy herd at the neighboring Temple Wilton Community Farm, founded by Trauger Groh, Lincoln Geiger and Anthony Graham in 1985, and dedicated to Rudolf Steiner's biodynamic farming philosophy.
Groh notes that High Mowing students help to grow food that is served in school meals. Students also work in the kitchen and learn nutrition and culinary skills. "This is just the beginning," Groh says. "This should develop into a very interesting system."
Groh emigrated from Germany 25 years ago, bringing ideas discussed in Germany at that time of how farmers could achieve farm ownership and work together without employing each other. He found his farming partners to help develop the farm in Wilton—and hatched the idea of Community Supported Agriculture along with some like-minded associates in western Massachusetts. The two farms—Indian Line Farm in Egremont, Mass. and Temple Wilton Community Farm—began their first full CSA seasons in 1986.
The Temple Wilton Community Farm has always been a year-round CSA, and now provides over 110 member households with vegetables, milk, yogurt, eggs and meat. Milk from the 17-20 milking cows is also sold to neighbors who are not members. The farm has now opened a café.
CSAs have gained great popularity in recent years as a way to organize marketing of farm produce and engage customers in the life, risks and bounty of a farm. Forty-three farms have listed their CSAs in the department's directory (http://www.nh.gov/agric/publications/documents/csa.pdf). "Now we have CSAs all around us," Groh marvels. "The time has come for this concept." Groh, now retired, says their experimental farm business structures have supported acquisition of land and buildings
During discussion at the NH Association of Conservation Districts annual meeting, a young woman volunteered that she loves CSA membership because she learns about and tries new vegetables she would not have otherwise purchased. Farmers keep finding new and unique ways to offer CSA products and services to member customers. No wonder at least two articles in New Hampshire media are recommending CSA shares for Christmas giving.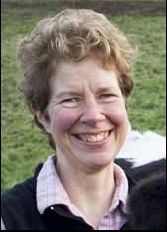 Lorraine Merrill, Commissioner
(reprinted from Weekly Market Bulletin, December 8,  2011)
SUBSCRIPTION NOTE:
The NH Department of Agriculture, Markets & Food Division of Agricultural Development compiles market information and publishes the Weekly Market Bulletin for the agriculture community. The Bulletin is the department's 'publication of record' and includes appropriate industry notices, announcements, seasonal information and market survey data. Subscribers may advertise in the popular agricultural classified advertising at no charge. One-year subscriptions are $28 for delivery by U.S. Postal Service, or $22 for delivery by secure internet. Sign up for the Weekly Market Bulletin by calling the office at 271-2505 and providing a credit card for payment; or visit the office at 25 Capitol St., Concord; or mail in your request with a check. Be sure to provide your address, phone number, and if you are requesting an online subscription, an email address.