Home » From the Commissioner
Saving Our Agricultural Landscapes
New Hampshire Department of Agriculture, Markets & Food (November 8, 2014)
This fall has brought renewed recognition of the value that farms and agricultural lands provide to our communities and state. Advocates for environmental conservation and the New Hampshire Preservation Alliance have issued calls for greater support for family farms and for conserving farmland from development. The legislative Committee to Study the Current Status of Land Conservation in New Hampshire and the State's Role in Encouraging the Voluntary Protection of Land in the Future heard compelling testimony from leading natural resource conservation organizations—the Society for Protection of NH Forests, The Nature Conservancy and the Trust for Public Lands—on the urgency of conserving more of the state's limited farmland resource base.
Historic family-owned farms and agricultural landscapes all across the state made the Preservation Alliance's Seven to Save list this year. The Preservation Alliance is a non-profit, membership-based organization that offers advocacy and educational programs to save and revitalize "our irreplaceable historic landmarks and communities to contribute to the quality, the character, and the economic vitality of the state." The Seven to Save program offers recognition of the value of saving and reviving historic places of importance to local communities and to our state-wide heritage.
With our high real estate costs, graying population, escalating property taxes, and changing economy, farms and farmland continue to be developed or sold at a rapid pace. New agricultural practices and standards often make older barns obsolete. Historic homes may be torn down or neglected in favor of newer, smaller structures, often because repairs and continued occupancy aren't cost effective. Farm owners often lack adequate capital to manage the cost burdens of large properties—especially young farmers starting out, or older owners who may be retired from farming and trying to hang onto property that has been in their family for generations.
"From 1982 to 2007, one out of four acres of the state's prime farmland was converted to development," Rick Ellsmore, State Conservationist with the USDA Natural Resources Conservation Service, told the legislative study committee, "—and it was much worse in the Seacoast region." In just the five years between 1997 and 2002, one-third of prime farmland in Rockingham County was lost to development.
The Agricultural Census found the number of New Hampshire farms increased 5% from 2007 to 2012—bucking the national trend of a 5% decline. But the increase in farms was accompanied by declines of 24% in cropland acres and 7% in pastureland. Existing programs such as current-use taxation, tax credits for conservation, state and local right-to-farm policies and farm-friendly regulatory structures are important, but not enough. Local planning and zoning regulations often accelerate the rate of consumption of open lands for development.
Farms must continue to evolve and respond to changing markets and economics and technology. Strategies can include renewable energy development, diversification of enterprises including value-added processing, agritourism, and direct-to-consumer marketing. New Hampshire already ranks first in the nation for percentage of farm sales that are direct to consumer.
Agricultural conservation easements and blended conservation and preservation easements play a critical role in sustaining farms and farming in the Granite State. Increasingly, when farms and farmland are sold to, or inherited by farmers–or to owners who will lease or make the land available to farmers–a conservation easement is involved. Our family's farm is one such example. It was one of the first properties protected under the Agricultural Land Preservation Program—New Hampshire's first land protection program. In the 1990s the farm was determined eligible for the National Register of Historic Places as a surviving example of a large, coastal farm that has evolved over centuries. Thanks to the ALP easement, our family has made two generational transitions and kept this historic farm intact and in farming.
Lorraine Merrill, Commissioner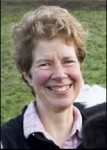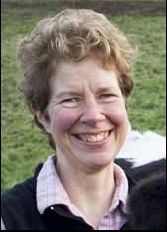 Department of Agriculture, Markets, & Food
(This column is excerpted from the Weekly Market Bulletin, November 5, 2014 )
SUBSCRIBE TO THE ENTIRE WEEKLY MARKET BULLETIN:
The NH Department of Agriculture, Markets & Food Division of Agricultural Development compiles market information and publishes the Weekly Market Bulletin for the agriculture community. The Bulletin is the department's 'publication of record' and includes appropriate industry notices, announcements, seasonal information and market survey data. Subscribers may advertise in the popular agricultural classified advertising at no charge. One-year subscriptions are $28 for delivery by U.S. Postal Service, or $22 for delivery by secure internet. Sign up for the Weekly Market Bulletin by calling the office at 271-2505 and providing a credit card for payment; or visit the office at 25 Capitol St., Concord; or mail in your request with a check. Be sure to provide your address, phone number, and if you are requesting an online subscription, an email address.