Home » From the Commissioner
SARE Awards Grants to Four NH Farmers
New Hampshire Department of Agriculture, Markets & Food (June 7, 2012)
Four farmers in New Hampshire were recently awarded 2012 USDA Sustainable Agriculture Research and Education Farmer Grants by Northeast SARE. Chuck Cox of Tuckaway Farm in Lee will experiment with warm-season grasses as an alternative for seeding hay crops on conservation lands. He wants to see if these grasses make a later cutting date possible, to better support nesting grassland birds.
Winning a second grant to complete work begun with a 2011 grant, Steve Fulton of Blue Ox Farm in Enfield will collect more data on time-to-harvest for a wide array of crops grown in successive plantings on diversified northern New England vegetable farms to meet demands of diverse markets that want steady supplies.
Another second-year grant was secured by Dorn Cox of Westwick Farming in Lee, to test two more mechanical techniques of perennial weed suppression in organically established no-till cover crops. No-till corn, sunflowers and soybeans will follow the cover crops.
Carol Soule of Miles Smith Farm in Loudon will test extended season grazing with high-energy brassicas like turnips and winter rye. She will track cost per pound of weight gain and use mob stocking as an alternative to tractor cultivation. Outreach plans and efforts are required for all SARE grants, so watch for twilight meetings or other publication of results of these projects.
Farmer Grants are for commercial farmers who want to test a new idea using a field trial, on-farm demonstration, marketing initiative, or other technique. Partnership Grants are designed for agricultural service providers—extension staff, consultants, nonprofits, state departments of agriculture, and other advisers in the farm community—who want to conduct on-farm demonstrations, research, or marketing projects with farmers as cooperators. Sustainable Community Grants are for community organizations making direct connections between community revitalization and farming. Graduate Student Grants are also available for research in key topics in sustainable agriculture. For information on SARE grants and programs, visit http://www.nesare.org or call Northeast SARE at 802-656-0471.
* * * * * *
NOFA-NH launches a summer series of farm tours and potluck suppers for beginner farmers, interns, farm employees and apprentices next Wednesday, June 13 hosted by Tim and Jess Wennrich at Meadowstone Farm at in Bethlehem. The tour starts at 5:00 pm and will focus on cold storage and washing station set up. Potluck networking supper—bring a dish to share. Call Ray Conner at 772-341-1850 or email bof@nofanh.org for more information.
UNH Cooperative Extension Sustainable Horticulture Specialist Becky Sideman reports that Cornell plant pathologist Meg McGrath has confirmed that late blight has been identified in an early-planted potato field on Long Island. The farmer has destroyed plants showing symptoms and has applied fungicides to protect the remainder of the plants. Affected plants showed large brown classic late blight leaf spots, and a very few stems had large brown spots.  Contaminated seed is believed to have been the source.
"We are not concerned with spread of late blight from this initial site in Long Island," Sideman stressed in an email alert. "However, it is VERY important to scout your potato plantings for late blight symptoms, regardless of where seed was purchased. Good resources with photos of symptoms and detailed discussions of how to manage late blight include:
http://plantclinic.cornell.edu/factsheets/lateblight/late.htm
http://www.nysipm.cornell.edu/publications/blight
 Sideman asks anyone who suspects late blight to take photos and send to UNH Cooperative Extension Plant Health Specialist Cheryl Smith (cheryl.smith@unh.edu), Sideman (becky.sideman@unh.edu), and/or your county Extension field specialist. For questions, contact Smith, Sideman or county Extension field specialist.
Weather continues to pose challenges for many farmers and crops. Severe thunderstorms hammered some parts of the western areas of the state with hail and damaging floods in the Keene area. And then more rains came.

Lorraine Merrill, Commissioner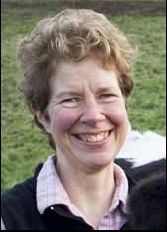 (reprinted from the Weekly Market Bulletin, June 6,  2012)
SUBSCRIPTION NOTE:
The NH Department of Agriculture, Markets & Food Division of Agricultural Development compiles market information and publishes the Weekly Market Bulletin for the agriculture community. The Bulletin is the department's 'publication of record' and includes appropriate industry notices, announcements, seasonal information and market survey data. Subscribers may advertise in the popular agricultural classified advertising at no charge. One-year subscriptions are $28 for delivery by U.S. Postal Service, or $22 for delivery by secure internet. Sign up for the Weekly Market Bulletin by calling the office at 271-2505 and providing a credit card for payment; or visit the office at 25 Capitol St., Concord; or mail in your request with a check. Be sure to provide your address, phone number, and if you are requesting an online subscription, an email address.