Home » From the Commissioner
ROPS Rebate Funds Available
New Hampshire Department of Agriculture, Markets & Food (July 30, 2012)
The NH ROPS Rebate Program now has funding available to retrofit more than 20 tractors with ROPS (roll-over protection systems), also known as rollbars. As of this month, 42 older tractors have been retro-fitted with life-saving rollover protection through this program.  The New York Center for Agricultural Medicine and Health (NYCAMH) provides customer service and technical support for the NH ROPS program. The money for the rebates—covering 70% of the cost including installation, up to a maximum $765—comes from our generous donors.
Please thank the donors who have contributed to the NH ROPS Rebate Program so far in 2012: The Cooperative Insurance Companies, $6,250; Farm Family Insurance Companies, $5,000; North Country Tractor and John Deere, Inc., $3,200; Townline Equipment, Inc., $700; F.B. Spaulding, $200; and James Rosencrantz & Son, Inc., $200. The NH Farm and Rural Education Foundation handles all the funds and makes the payments.
Tractor overturns are the number one cause of fatalities in farming. ROPS are 99% effective in preventing death or injury when seat belts are worn, and 70% effective without the fastened seat belt. Farmers in the Northeast have the highest rate of tractor-overturn deaths, and 80% of fatalities involve experienced farmers.  Seven out of 10 farms will go out of business within a year of a tractor-overturn fatality.
To learn more about the New Hampshire ROPS Rebate Program, to find what retrofit models are available for a specific tractor model, and to sign up for the rebate program, call Barbara Bayes at NYCAMH (877) 767-7748 (toll-free) or (607) 547-6023 x231, or email bbayes@nycamh.com.  Visit the website www.ropsr4u.com and click on New Hampshire.
Also, don't forget the low-cost PTO shaft shield program made possible by New York Center for Agriculture Medicine and Health  (www.nycamh.com)   and offered in our state through a partnership with Sullivan County Farm Bureau. Call Jeff Holmes for information and to order at 603-445-7033.
Farm Credit East, the Northeast's largest agricultural lending cooperative, recently awarded $42,000 in college scholarships to 28 student recipients. Each student received a $1,500 scholarship to apply towards his or her higher education. "This year's scholarship recipients aspire to make a difference in their communities and are well on their way to becoming agriculture's future leaders," said CEO Bill Lipinski."Our program supports students with diverse career aspirations in agriculture, commercial fishing and the forest products industries from across our six-state territory.
The six eastern counties of our state and parts of Massachusetts are served from the Bedford office, and two recipients were announced from this territory. Nathaniel Kimball-Barr of Hopkinton will attend UNH Thompson School of Applied Science in the new integrated ag business management program. His goal is to be a family farm owner/manager. Josiah Robertson, of Contoocook, attends the University of New Hampshire as an integrated agriculture major. He is interested in becoming a farm owner/manager.
Farm Credit East emphasizes the importance of the industries supported by this scholarship as key contributors to the economy of the Northeast, providing billions of dollars of economic activity and extensive employment throughout the region. To be a candidate for a 2013 scholarship, contact the Farm Credit East Bedford office at (603)472-3554 or 1-800-825-3252 or visit FarmCreditEast.com. Applications will be available in January 2013.
George Hamilton of UNH Cooperative Extension reports that the spotted wing drosophila (SWD) has been detected in a third New Hampshire county—Merrimack. He says the new invasive fruit crop pest has been found in traps on eight different farms in Hillsborough County. It has also been found in Strafford County. See last week's Bulletin for an alert on SWD in our state. Visit both the department's website www.agriculture.nh.gov and UNH Cooperative Extension's www.extension.unh.edu for more information.
Lorraine Merrill, Commissioner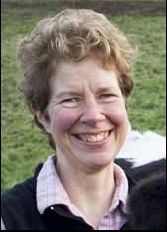 (reprinted from the Weekly Market Bulletin, July 25, 2012)
SUBSCRIPTION NOTE:
The NH Department of Agriculture, Markets & Food Division of Agricultural Development compiles market information and publishes the Weekly Market Bulletin for the agriculture community. The Bulletin is the department's 'publication of record' and includes appropriate industry notices, announcements, seasonal information and market survey data. Subscribers may advertise in the popular agricultural classified advertising at no charge. One-year subscriptions are $28 for delivery by U.S. Postal Service, or $22 for delivery by secure internet. Sign up for the Weekly Market Bulletin by calling the office at 271-2505 and providing a credit card for payment; or visit the office at 25 Capitol St., Concord; or mail in your request with a check. Be sure to provide your address, phone number, and if you are requesting an online subscription, an email address.