Home » From the Commissioner
Rice Paddies in Plymouth
New Hampshire Department of Agriculture, Markets & Food (July 7, 2012)
A recent trip to Plymouth afforded an opportunity to see Steve Whitman's experiments with rice paddies at his backyard homestead. A planning consultant with Jeffrey H. Taylor Associates and adjunct faculty member at Plymouth State University, Whitman gives popular talks on the ecological design approach known as permaculture. He recently returned from a consulting and teaching assignment in Tanzania.
But back to the rice… In his second year trying to grow rice in New Hampshire, Whitman created two additional ponds adjacent to the one he made in 2011. Soil and compost were placed over plastic liners in the shallow ponds.  This year Whitman has 18 different varieties of colder-climate rice in the three small paddies, plus a series of plastic buckets. These varieties require 120 days to maturity, so he starts the seed in his greenhouse—and then transplanted his nearly 900 plants by hand in May.  Whitman hopes to harvest his crop in late September, and expects to save most of the crop as seed for next year, and to repay the growers who have shared seed with him. He plans to add diversity to his paddy area by planting low- and high-bush cranberries and ostrich fern.
The handful of New England rice growers swap seed and information. Whitman has found a handbook on growing rice in northern New England that was produced with a USDA Sustainable Agriculture Research and Education Farmer Grant, with much of the information based on research at Cornell University. Find the handbook on line at :
http://www.scribd.com/doc/30811767/Vermont-Organic-Rice-Growing-Handbook.
Or contact the Northeast SARE office at 802-656-0471 or email nesare@uvm.edu.  Another recommended source of information and seed is the USDA Agricultural Research Service Dale Bumpers National Rice Research Center in Arkansas, website:
 http://www.ars.usda.gov/Main/docs.htm?docid=8318
Rice may not be on the menu, but the Monadnock Localvores and Cheshire County Conservation District are hosting a program on how to prepare and serve seasonal vegetables on Sunday, July 15 at 4:00 pm at the 1780 Farm in downtown Chesterfield. Farmer, chef and nutritionist Jeanny Aldrich leads this workshop on what is proving to be a very popular topic. Aldrich's approach is to help people develop their capacity to consume good food.
Go to www.cheshireconservation.com or call the Conservation District at 603-756-2988 ext.116 to register or get more information. A suggested donation of $5-15 (no one is turned away for lack of funds) goes to support the Jeffrey P. Smith Farm Scholarship. Now in its fifth year, the Monadnock Localvores are dedicated to encouraging the eating, growing, and buying of more local food. Sponsors for the 2012 Monadnock Localvores include the Hannah Grimes Center and Cheshire County Conservation District. NH Public Radio will be highlighting the Monadnock region in a report on the business and economic impact of the culture of local eating and buying.
Department Administrative Assistant Beth Sirrine suggested that we host a series of lunchtime workshops on obtaining, preparing and serving local foods as part of our state employee wellness program. We invited all state employees who work in our building to participate. More than 30 signed up, and a few more have joined after hearing how good the first session was.  Instructor Traci Komorek of Nutrition in Motion is a registered dietitian and self-confessed "foodie," and a great advocate of locally produced foods for health, nutrition and flavor. She brings recipes and samples for people to taste. She offers tips on easy ways to prepare and preserve local foods, and on how economical local eating can be. She gets her whole audience participating and sharing ideas. Director of Ag Development Gail McWilliam Jellie made sure all participants get a selection of Tastes of NH Highway Maps and our other promotional brochures and directories to help them find local farms and foods.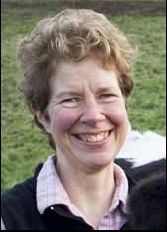 Lorraine Merrill, Commissioner                                                                        
(reprinted from the Weekly Market Bulletin, July 4,  2012)
SUBSCRIPTION NOTE:
The NH Department of Agriculture, Markets & Food Division of Agricultural Development compiles market information and publishes the Weekly Market Bulletin for the agriculture community. The Bulletin is the department's 'publication of record' and includes appropriate industry notices, announcements, seasonal information and market survey data. Subscribers may advertise in the popular agricultural classified advertising at no charge. One-year subscriptions are $28 for delivery by U.S. Postal Service, or $22 for delivery by secure internet. Sign up for the Weekly Market Bulletin by calling the office at 271-2505 and providing a credit card for payment; or visit the office at 25 Capitol St., Concord; or mail in your request with a check. Be sure to provide your address, phone number, and if you are requesting an online subscription, an email address.