Home » Food System Builders, From the Commissioner
Resources for Farms of All Sizes
New Hampshire Department of Agriculture, Markets & Food (October 14, 2012)
Days are growing shorter, and some backyard hens are settling in for a long winter of feasting on expensive grain–and not laying many eggs. Small laying flock owners can find a new short video on how to identify healthy, productive laying hens on the UNH Cooperative Extension website. Carl Majewski, UNH Cooperative Extension Field Specialist, produced the video with a grant from the Northeast USDA Sustainable Agriculture Research and Education which can be found at the website: http://extension.unh.edu/Agric/Agric.htm under 'What's New.'
If there's a silver lining to the NH Veterinary Diagnostic Laboratory's financial challenges, it has to be the increased awareness of and appreciation for the lab as an animal and public health resource for the state and beyond. One result is additional business from veterinarians and farmers. The NHVDL's Direct to Farmer program continues to grow as more livestock and poultry owners learn about the services the lab offers.  Lab director Rob Gibson reports that one producer called recently to say how pleased she was to be able to send samples to the lab in Durham, rather than across the country to the lab she had been using.
The BioPRYN blood pregnancy testing for cattle continues to gain popularity, and is also now available for sheep and goats. Other Direct to Farmer tests include CAE, Johnes, fecal parasites and poultry post mortem exams. Other tests, such as mastitis, BLV and necropsies or biopsies can be performed in cooperation with herd veterinarians.  In a recent survey with 92 clients responding, nearly all NHVDL customers (98%) agree (70% strongly agree and 28% agree) that their overall experience with the NHVDL is positive. NHVDL has just introduced courier services through both UPS and Fedex, in response to requests from the veterinary community.Visit the lab's website www.nhvdl.unh.edu to learn more about services offered, including the new packaging and courier options.
Farm Credit East has a new five-minute video on dairy farm profitability featuring Gary Snider, Senior Consultant with Farm Credit East. The video is titled Dairy Consulting: Insights and Perspectives, but Snider's insights into the common traits among successful farm businesses are applicable to more than just dairy farms. He sees the most successful business people are able to look at the asset base available to them and maximize their use–regardless of farm size. Snider identifies five keys to profitability for any farm business. To view the video and get information on Farm Credit East's consulting services, visit www.FarmCreditEast.com.
Farm Credit Northeast AgEnhancement Program–a joint effort of Farm Credit East, Yankee Farm Credit, Farm Credit of Maine and CoBank–recently awarded $33,300 to 11 organizations to promote Northeast agriculture and support young and beginning farmer initiatives and agricultural youth programs. The Granite State Association of FFA received a $2,000 grant to support 10 students' participation at Greenhand Leadership Continuum, a three- conference series aimed at encouraging new FFA members to get involved in leadership opportunities, and highlighting agriculture and careers in agriculture.
Two grants totaling $11,000 support two important regional university-level activities in dairy education. The North American Intercollegiate Dairy Challenge (Northeast Region) is a three-day event where dairy students from various agricultural colleges analyze all aspects of a dairy farm and make recommendations to a panel of judges. This competitive event allows students the opportunity to collaborate and make dairy industry contacts–valuable career development opportunities for dairy students. The second grant supports the Winter Traveling Dairy Tour of the New England Land Grant Universities. The five-day tour provides 30 college students an opportunity to visit some of New England's top dairy farms and dairy-related businesses. Participating students also gain career networking benefits from getting to know students and faculty from the different colleges.
Lorraine Merrill, Commissioner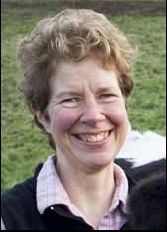 (reprinted from the Weekly Market Bulletin, Oct.10,  2012)
SUBSCRIPTION NOTE:
The NH Department of Agriculture, Markets & Food Division of Agricultural Development compiles market information and publishes the Weekly Market Bulletin for the agriculture community. The Bulletin is the department's 'publication of record' and includes appropriate industry notices, announcements, seasonal information and market survey data. Subscribers may advertise in the popular agricultural classified advertising at no charge. One-year subscriptions are $28 for delivery by U.S. Postal Service, or $22 for delivery by secure internet. Sign up for the Weekly Market Bulletin by calling the office at 271-2505 and providing a credit card for payment; or visit the office at 25 Capitol St., Concord; or mail in your request with a check. Be sure to provide your address, phone number, and if you are requesting an online subscription, an email address.