Home » From the Commissioner
Regulations and Local Foods
New Hampshire Department of Agriculture, Markets & Food (April 25, 2013)
The first-ever New England Meat Conference held at the Grappone Center in Concord a month ago roped in a sell-out crowd of more than 250. Optimism and enthusiasm seemed to reign throughout the workshops, trade show and special events. Participants included farmers, meat processors, marketers, chefs, related agricultural businesses and government officials.
The growing demand and appreciation for locally raised and processed meats is inspiring optimism for participants in all aspects of the supply chain—from farm to fork. The goal of the New England Meat Conference is "to enhance the production, processing, and marketing of sustainable, nutritious, humanely-raised, and delicious meat from New England farms by providing educational and networking opportunities for meat producers, processors and consumers." The conference recognizes and builds on the regional nature of New England's processing, distribution and marketing systems for local products. There was a whole lot of networking going on throughout the two-day conference. Those who missed the conference can find some of the presentations on the website www.newenglandmeatconference.org.
One reason for good cheer among producers and buyers of meat in New Hampshire and neighboring states is the increase in federally inspected slaughter and processing plants in New Hampshire. For years we had just one federally inspected plant, Lemay & Sons Beef in Goffstown. The shortage of inspected plants has been a major limiting factor on the ability of farmers to respond to the growing demand for locally raised meats. During busy times like the fall, people could wait six weeks or more to get an animal into the plant, or others in neighboring states. Soon we will have four inspected plants—and all four family businesses participated in the New England Meat Conference.
In the last year, Pete and Tara Roy opened their new P.T. Farm slaughter facility and retail store in North Haverhill. More recently, Darrell Robinson and family opened a brand new and much larger facility at East Conway Beef & Pork, replacing the older, smaller plant that was lost to fire in October, 2011. When we visited the new plant a week ago, the Robinsons were waiting for a USDA inspector to be assigned to the plant later this month. They also offer custom slaughter and cutting. The Robinsons also raise some cattle and hay at their farm.
Robinson is really happy with the new plant, and with three sons involved in the business, he is bullish on the future. He is especially pleased with the humane-handling systems, designed by Temple Grandin, which allow the animals to move smoothly. Another feature is the brining and smoking area of the butcher shop. Robinson takes pride in their apple and hickory smoking process, and sells their own smoked products along with other cuts of meat from the retail shop at the front of the plant.
The fourth plant, also brand-new, is the Local Butcher Shop, slated to open in Center Barnstead in late spring or early summer. Owners Russ and Kristi Atherton are former dairy farmers. They will also offer both custom and USDA-inspected processing.
….
A group of farmers working as part of a state and regional work group to study the FDA's proposed rules for the Food Safety Modernization Act (FSMA) has launched a website, www.farmtalkfsma.org, to help growers and consumers understand the impacts FSMA could have on local farms. In a letter posted to several grower list-serves, NH Vegetable and Berry Growers Association President Pooh Sprague states that what the group has been able to "ferret out" about FSMA "triggers, compliance mandates, etc. …. is frankly very alarming." He writes that his personal interest was fruits and vegetables, but he can see that FSMA affects a wide range of ag commodity groups."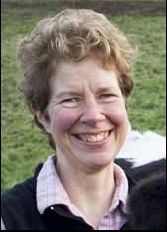 Lorraine Merrill, Commissioner                                                                        
(reprinted from the Weekly Market Bulletin, April 24, 2013)
SUBSCRIPTION NOTE:
The NH Department of Agriculture, Markets & Food Division of Agricultural Development compiles market information and publishes the Weekly Market Bulletin for the agriculture community. The Bulletin is the department's 'publication of record' and includes appropriate industry notices, announcements, seasonal information and market survey data. Subscribers may advertise in the popular agricultural classified advertising at no charge. One-year subscriptions are $28 for delivery by U.S. Postal Service, or $22 for delivery by secure internet. Sign up for the Weekly Market Bulletin by calling the office at 271-2505 and providing a credit card for payment; or visit the office at 25 Capitol St., Concord; or mail in your request with a check. Be sure to provide your address, phone number, and if you are requesting an online subscription, an email address.