Home » From the Commissioner
Refugee Farmers Find Growing Success
New Hampshire Department of Agriculture, Markets & Food (October 30, 2015)
Last week Assistant Secretary of Agriculture for Administration Greg Parham visited Fresh Start Farms in Dunbarton to see how 24 refugee farmers are growing food for their own families and for sale. Farmers from Somalia, Congo and Burundi, as well as Bhutanese refugees from Nepal, are using high tunnel greenhouses built with assistance from the USDA Natural Resources Conservation Service's Environmental Quality Incentives Program (EQIP) to extend the growing season and increase yields. The new immigrant farmers were tidying up their outdoor gardens for winter, while continuing to harvest abundant hardy greens such as kale.
The farmers provided a delicious 'farmers pot-luck lunch' for their visitors, featuring their own vegetables and herbs and ethnic specialties. They sell at farmers markets, and delivered CSA shares to 13 sites in 2015, including several farmers markets from Manchester to Salem to Newmarket. Fresh Start Farms is supported by the non-profit Organization for Refugee and Immigrant Success (ORIS).  Charlene Higgins, program coordinator, explains that many refugees and new immigrants come from agrarian, rural communities, but have been settled in cities like Manchester, Nashua and Concord.
The ORIS project and Common Earth Farms, a cooperative farming operation in Bedford, are examples of efforts to connect refugees and new immigrants from agrarian backgrounds to land and opportunities to farm. The stories of these farmers and their families are compelling—they are passionate and grateful for the chance to grow food and earn money from their work and skill.
Gail Prince, a retired U.S. Air Force colonel, has welcomed the Common Earth Farms growers—currently three Bhutanese families–to her property in Bedford. Prince reports that Khada, head farmer at Common Earth Farms, has become a sought-after source of gardening advice for members of the Bedford community who come to the farm to buy vegetables and started vegetable plants. The Bedford group specializes in ethnic vegetable and herb crops, using the greenhouse at the former nursery property to extend the season for these specialties. They hope to ramp up production of a hot pepper variety popular with southwest Asians that sold for $20/pound this year. Their hard-to-find ethnic specialty crop plants like African eggplant attract plant buyers from as far as New York.  Prince's next-door neighbors also welcomed the immigrant farmers to use their land, making a total of four acres available, much of it in community garden plots tended by about 15 families.
ORIS's Fresh Start Farms site in Dunbarton is owned by two women who make the land available. The nine farmers, or farming couples, who own the hoop houses at the site are forming a co-op with support from ORIS and the Cooperative Development Institute, expanding and taking on new management responsibilities. Another 15 gardeners maintain plots at the site, and another seven growers have plots at the Lewis Farm in Concord.
"The opportunity to grow food is not only a culturally appropriate way for these refugees to generate income, but it significantly improves their quality of life by providing a familiar activity and facilitates integration into the community," notes Higgins.
The immigrant farmers have made impressive progress learning to adapt to different soils, climate and crops, while mastering new languages and social and business ways. Both groups are seeking additional land to meet the demand. Higgins has a wait list of 13 farmers looking for garden plots for 2016. They would like to find two- to four-acre parcels, access to water, with ability to put up a high tunnel, preferably within 30 minutes of Manchester. A couple of the Dunbarton farmers I spoke with expressed longing for a place where they could raise a few goats. Visit www.commonearthfarms.org  and  http://freshstartfarmsnh.org for more information. Both groups are also on Facebook.
Lorraine Merrill, Commissioner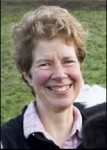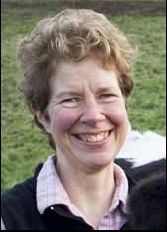 Department of Agriculture, Markets, & Food
(This column is excerpted from the Weekly Market Bulletin, Oct. 30, 2015)
SUBSCRIBE TO THE ENTIRE WEEKLY MARKET BULLETIN:
The NH Department of Agriculture, Markets & Food Division of Agricultural Development compiles market information and publishes the Weekly Market Bulletin for the agriculture community. The Bulletin is the department's 'publication of record' and includes appropriate industry notices, announcements, seasonal information and market survey data. Subscribers may advertise in the popular agricultural classified advertising at no charge. One-year subscriptions are $28 for delivery by U.S. Postal Service, or $22 for delivery by secure internet. Sign up for the Weekly Market Bulletin by calling the office at 271-2505 and providing a credit card for payment; or visit the office at 25 Capitol St., Concord; or mail in your request with a check. Be sure to provide your address, phone number, and if you are requesting an online subscription, an email address.