Home » From the Commissioner
Quest to End Childhood Hunger in New Hampshire
New Hampshire Department of Agriculture, Markets & Food (November 25, 2012)
People in New Hampshire have plenty of blessings to count this Thanksgiving. Among them is our lowest-in-the-nation poverty rate. Nevertheless, U.S. Census data show that the severe recession and slow recovery have pushed rates higher. In 2011, 8.8% of individuals and 5.6% of families in New Hampshire were living below the poverty line. Although national rates are about twice our numbers, since 2008 an additional 16,700 individuals fell below the poverty line in the Granite State—an increase of over 17%.
The numbers are worse for kids—with 12% of New Hampshire children in poverty. That's double the 6% of children in poverty in 2000. According to a study released earlier this year by UNH's Carsey Institute, residents of northern and western New Hampshire are most at risk of being food insecure. But one in four children residing in Manchester lives in poverty—and half qualify for free school lunches.
Studies by Feeding America, which works with state and local food banks, found that the unduplicated numbers of clients seeking food assistance through the NH Food Bank and its registered agencies nearly doubled between 2006 and 2010.  Another troubling trend— the percentage of clients under 18 years of age increased by 25%. On Tuesday, just before the Thanksgiving holiday, the NH Children's Alliance held an event at the Henniker Community School to unveil a Road Map to End Childhood Hunger in New Hampshire. The department is one of many state agencies and organizations that have participated in the New Hampshire Food Advisory Council that has developed the Road Map.
National Dairy Council, part of the dairy farmer checkoff program, is partnering with Feeding America  and the Academy of Nutrition and Dietetics to find innovative ways to address hunger and obesity, especially in children and youth. "National Dairy Council has focused on nutrition research, education and communication for nearly a century to encourage healthy eating patterns and lifestyles. Because there is often a gap between the quantity of food that can be secured and the nutritional quality of that food, many of our nation's hungry are also overweight. We know that finding a solution to this problem will take everyone working together," said Jean Ragalie, RD and President of National Dairy Council. "We hope to raise awareness of the issue, and educate thought leaders and the public to integrate sound nutrition principles in feeding programs and increase access to healthy foods."
The NH Food Bank has really embraced efforts to get more dairy products to its clients, and arranged for refrigeration for WTPL's Hunger Hurts in NH food drive at Shaw's supermarket in Concord last week. Granite State Dairy Promotion's Amy Hall was on the air promoting the drive with a challenge to match her donation of 10 gallons of milk. Instantly, Hall had her first response on Facebook—from Pittsfield dairy farmer Steve Marston.
* * * * * *
John Porter's experiences growing up on his family's Lebanon farm inform the popular stories he contributes to the Weekly Market Bulletin. This week Porter writes about taking pigs to market. The setting Porter describes may sound familiar even to those who are too young, or not lucky enough to have grown up around farms of that era. The pen under the stable, where pigs rooted through a pile of manure and bedding from the horses or cattle above, the concoction of feeds slopped into the pigs' trough—all are redolent of the E.B. White classic, Charlotte's Web.  "It smelled of hay and it smelled of manure," went White's description of Homer Zuckerman's big, old barn. But instead of a cerebral spider spinning word webs, Porter offers up tips from Temple Grandin on humane and efficient handling and transportation of pigs. Pls see www.newhampshirefarms.net,  Food & Farm Buzz for article.
Lorraine Merrill, Commissioner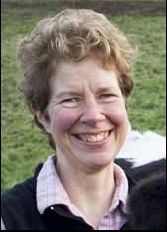 (reprinted from the Weekly Market Bulletin, Nov. 21,  2012)
SUBSCRIPTION NOTE:
The NH Department of Agriculture, Markets & Food Division of Agricultural Development compiles market information and publishes the Weekly Market Bulletin for the agriculture community. The Bulletin is the department's 'publication of record' and includes appropriate industry notices, announcements, seasonal information and market survey data. Subscribers may advertise in the popular agricultural classified advertising at no charge. One-year subscriptions are $28 for delivery by U.S. Postal Service, or $22 for delivery by secure internet. Sign up for the Weekly Market Bulletin by calling the office at 271-2505 and providing a credit card for payment; or visit the office at 25 Capitol St., Concord; or mail in your request with a check. Be sure to provide your address, phone number, and if you are requesting an online subscription, an email address.