Home » From the Commissioner
Proposal to Require Sprinklers in Barns
New Hampshire Department of Agriculture, Markets & Food (August 20, 2012)
Fire-protection sprinkler systems in chicken houses and cow barns? Through New England winters? Anyone who has struggled with frozen water lines and drinkers in barns will marvel at this notion. But last week Epsom Fire Chief and dairy farmer Stew Yeaton traveled to Quincy, Mass., to speak in opposition to a new standard recently endorsed by the National Fire Protection Association (NFPA) which would require fire-protection sprinkler systems in livestock housing.
The NFPA is a standard-setting organization, and its uniform codes and standards are widely utilized by state and local governments to set building and fire codes, by insurance companies as minimum standards to maintain coverage, and by international organizations. The proposed change is a substantial expansion of the standards for animal housing, and would apply to newly constructed and some existing barns and other animal facilities
The NFPA 150 Standard on Fire and Life Safety in Animal Housing Committee had voted to add sprinkler protection to animal housing facilities—with no participation from dairy, swine, poultry or other livestock farmers, or any other production agriculture group. The NFPA 150 Committee includes representation from a range of interest groups including consultants, government officials, manufacturers, fire equipment installers, insurance companies, animal rights or welfare organizations such as PETA, and authorities having jurisdiction. The only agricultural representation is from the equine industry.
Once alerted, a broad coalition of farm and livestock agriculture organizations swiftly organized to appeal the new standard, which would have taken effect at the end of this month. They cite prohibitive costs and economic impacts, lack of notice or opportunity for input from affected stakeholders, the physical impracticalities for many agricultural structures and facilities, and the risk of real harm to animal health and biosecurity.
Yeaton told the NFPA 150 Committee that "farmers and ranchers and their families invest a great deal of themselves into raising their animals and no one feels the loss due to an accident, disease, or fire more than they would." He and the other animal agriculture spokespersons noted that none of the national animal agricultural organizations had been aware of the NFPA 150 multi-year process that had led to this standard.
Yeaton says they were told that a majority of NFPA 150 Committee members have changed their minds, and are likely to vote to reverse their decision. Representatives of animal agriculture will be invited to join the committee as they revisit the standard on livestock housing facilities. "We told the committee members that we look forward to working with NFPA to be a part of the future process," Yeaton says. A representative from the poultry industry, pork industry and dairy should all be on the committee, he says, or else animal rights advocates will continue to steer the process.
* * * * * *
UNH Cooperative Extension Entomology Specialist Alan Eaton reports that spotted wing drosophila (SWD) numbers are still increasing, with the largest numbers found in traps in woodlands that border fruit plantings. Traps in raspberry plantings are getting the second-biggest number of SWD. Eaton says brambles of all sorts have had the highest SWD pressure "by far." Eaton says blueberries have gotten off easier than he expected "for now anyway." He expects SWD numbers to increase in peaches and plums as fruit ripens and falls off the trees.
Eaton continues to summarize the SWD situation weekly, with a new report added each Tuesday on the NH Fruit Pest Update telephone line, 603-862-3763. These weekly reports provide valuable updates and tips for timely IPM management of pests in all types of fruit crops.
Lorraine Merrill, Commissioner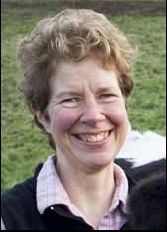 (reprinted from the Weekly Market Bulletin, Aug. 15,  2012)
SUBSCRIPTION NOTE:
The NH Department of Agriculture, Markets & Food Division of Agricultural Development compiles market information and publishes the Weekly Market Bulletin for the agriculture community. The Bulletin is the department's 'publication of record' and includes appropriate industry notices, announcements, seasonal information and market survey data. Subscribers may advertise in the popular agricultural classified advertising at no charge. One-year subscriptions are $28 for delivery by U.S. Postal Service, or $22 for delivery by secure internet. Sign up for the Weekly Market Bulletin by calling the office at 271-2505 and providing a credit card for payment; or visit the office at 25 Capitol St., Concord; or mail in your request with a check. Be sure to provide your address, phone number, and if you are requesting an online subscription, an email address.