Home » From the Commissioner
Portsmouth Awarded USDA Farm to School Grant
New Hampshire Department of Agriculture, Markets & Food (December 2, 2013)
 The Portsmouth School Department was awarded one of 71 Farm to School Program grants in 41 states by USDA under the Healthy Hunger-Free Kids Act of 2010. The purpose of the program is to assist eligible schools in improving access to local foods.
"In rural and urban communities across the country, Farm to School programs teach students where food comes from, while providing healthy foods that are grown locally on farms and ranches across the nation," said U.S. Secretary of Agriculture Tom Vilsack in USDA's announcement last week of the awarding of Farm to School grants. "These programs also create new market opportunities for local farmers and ranchers interested in partnering with nearby school districts – and by helping to create an even more diverse and thriving agriculture sector, Farm to School efforts hold potential to create new jobs in rural areas."
Portsmouth received a planning grant of $33,016 for the Clippers Farm to School project. Over the past several years, pioneering parents, students, community members, teachers and staff have taken the initiative on their own to bring fresh, healthy, locally grown food into the Portsmouth school system's classrooms, cafeterias, and consciousness. Some schools have started gardens, and another has a student-run environmental club. Portsmouth's school cafeterias are composting. The school department's grant application noted that "We're making soup from locally grown pumpkins, talking to farmers about bringing local beef into the district, and offering 'Try It' days to give students a chance to discover new foods. Our challenge now is to build on this excitement, spread the good ideas across the district, and make the work sustainable over time. The funding for this grant will allow us to do the planning we need to make this dream a reality."
The New Hampshire Farm to School Program was established 10 years ago by the NH Coalition for Sustaining Agriculture as a pilot project to introduce local apples and cider into the state's K-12 schools. Progress has been significant—especially in the last three to four years, notes NH Farm to School Coordinator Stacey Purslow.
Farm to School is a key part of USDA's local food systems initiative. USDA recently posted the results of its first Farm to School Census online at www.fns.usda.gov/farmtoschool/farm-school. Of New Hampshire's143 public school districts, 62 completed the USDA Farm to School Census survey. A total 50 districts, representing approximately 160 individual schools with an estimated 75,351 students, report active farm to school efforts. Farm to school programs are found throughout the state, in school districts of all sizes – large and small, rural and urban.
The New Hampshire school districts that bought local products in the 2011-2012 school year spent an estimated $9,400,250 on all school food, with $850,250 of that directed locally. Seven out of 10 districts said they will increase local food purchases in the future.
School respondents indicated the largest percentages of food expenditures on locally-produced foods were for fruit, vegetables, herbs, milk, and meats or poultry. The most-purchased items were apples, lettuce, tomatoes, squash and carrots. Schools most frequently reported desires to increase future purchases of meat or poultry, herbs, plant-based proteins, eggs, and grains/flour.
In addition to buying local products, school districts in New Hampshire are building school gardens (21%), promoting locally produced foods at school in general (42%), holding taste tests/demonstrations of locally produced foods (34%), and promoting local efforts through themed events (23%).
Learn more about NH Farm to School and resources to help connect schools and farms at http://nhfarmtoschool.org. Look for two workshops—open to all–at the NOFA-NH winter conference February 1-2 in Concord. The first day will feature a full-day workshop on school gardens, followed by an intensive workshop for farmers on marketing to institutions. 
Lorraine Merrill, Commissioner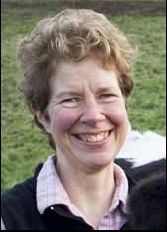 Department of Agriculture, Markets, & Food
 (This column is excerpted from the Weekly Market Bulletin, November 27, 2013 )
SUBSCRIBE TO THE ENTIRE WEEKLY MARKET BULLETIN:
The NH Department of Agriculture, Markets & Food Division of Agricultural Development compiles market information and publishes the Weekly Market Bulletin for the agriculture community. The Bulletin is the department's 'publication of record' and includes appropriate industry notices, announcements, seasonal information and market survey data. Subscribers may advertise in the popular agricultural classified advertising at no charge. One-year subscriptions are $28 for delivery by U.S. Postal Service, or $22 for delivery by secure internet. Sign up for the Weekly Market Bulletin by calling the office at 603-271-2505 and providing a credit card for payment; or visit the office at 25 Capitol St., Concord; or mail in your request with a check. Be sure to provide your address, phone number, and if you are requesting an online subscription, an email address.